Had to celebrate early.So I cooked dinner for Momeo last nite.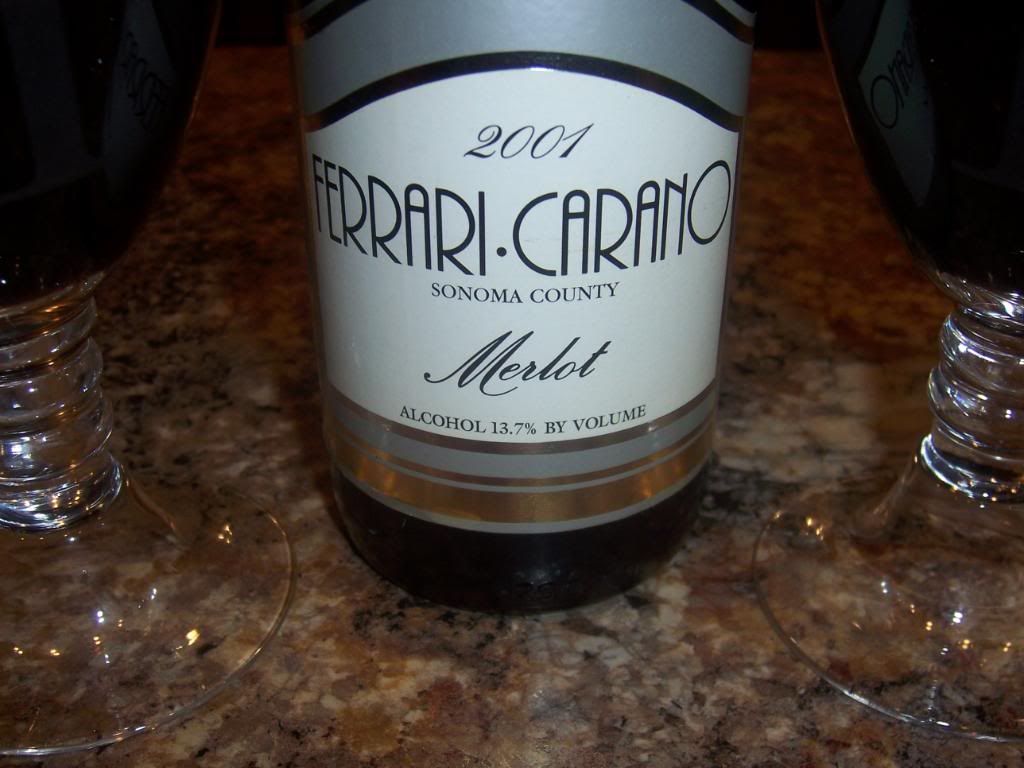 Cored some tomatoes.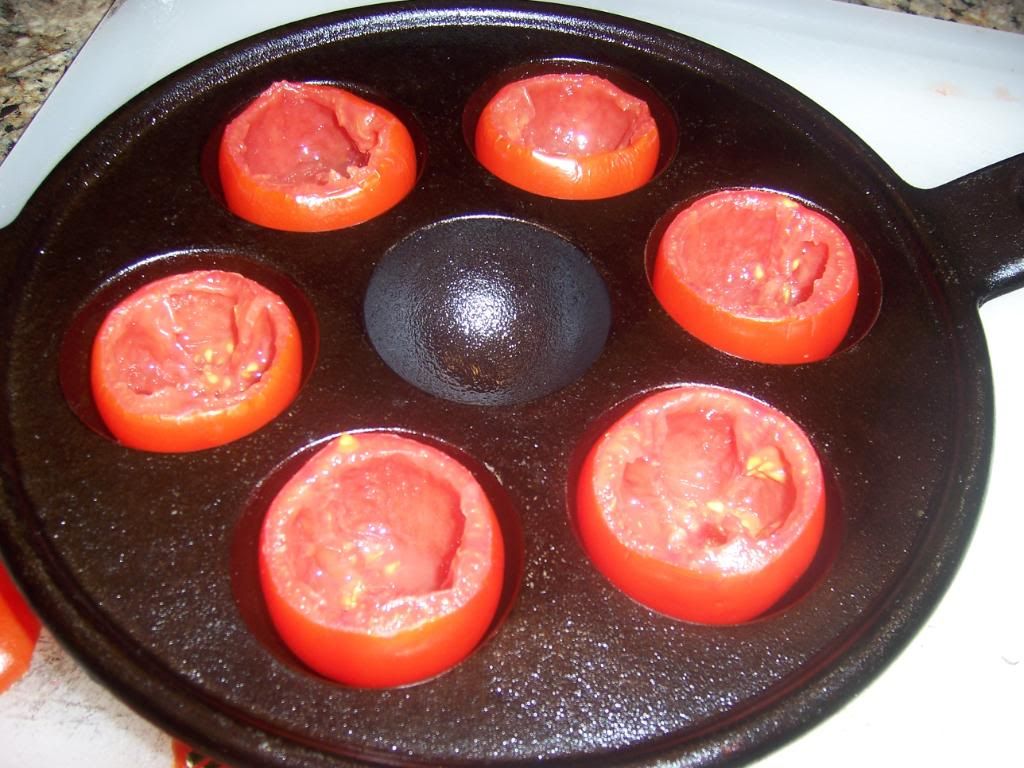 Rendered bacon and sauteed spinach and garlic in bacon grease then added a little cream and parmesan cheeze.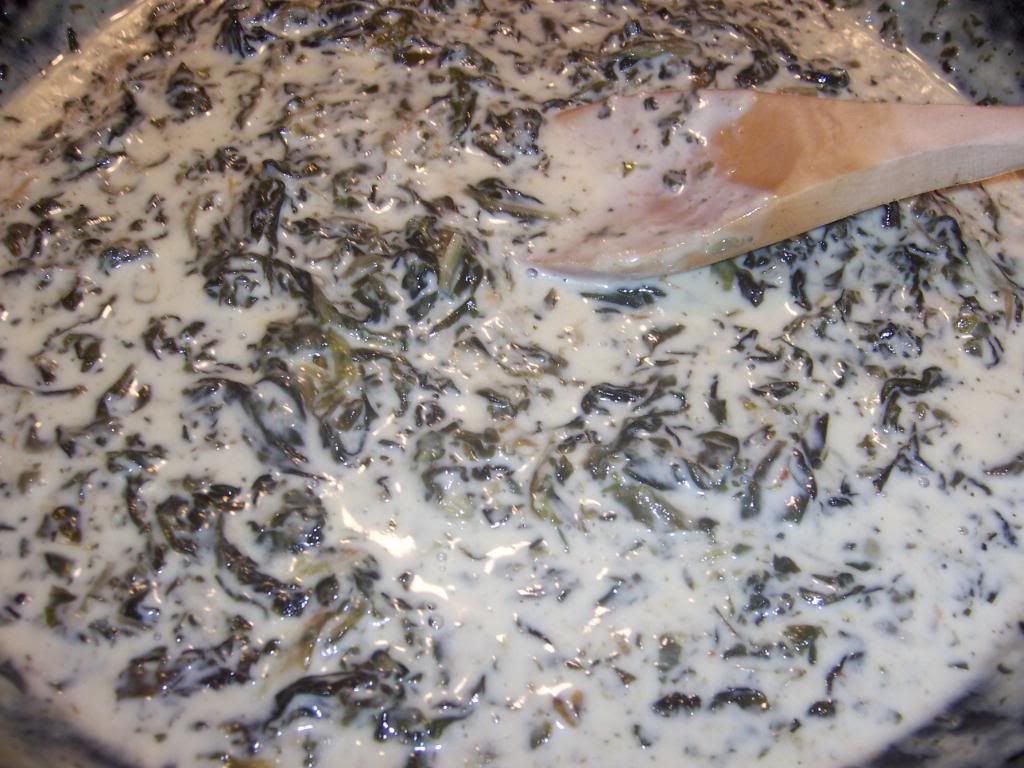 Fillem up.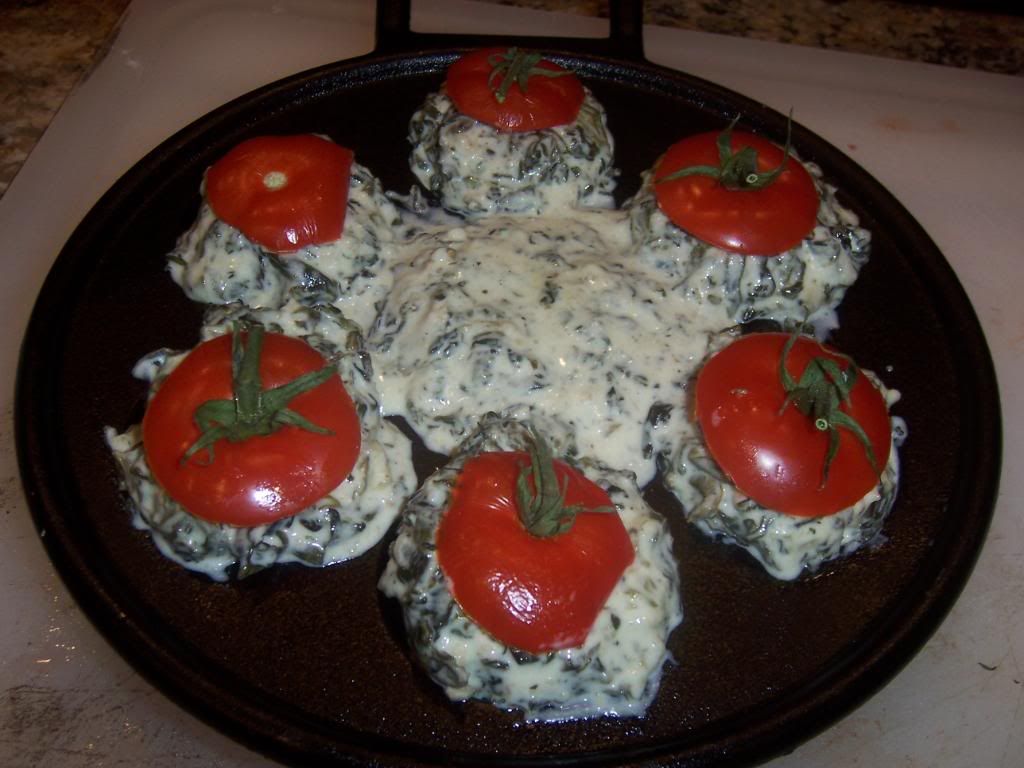 Gettin happy on the egg with a coupla asparagus bundles wrapped with procuitto.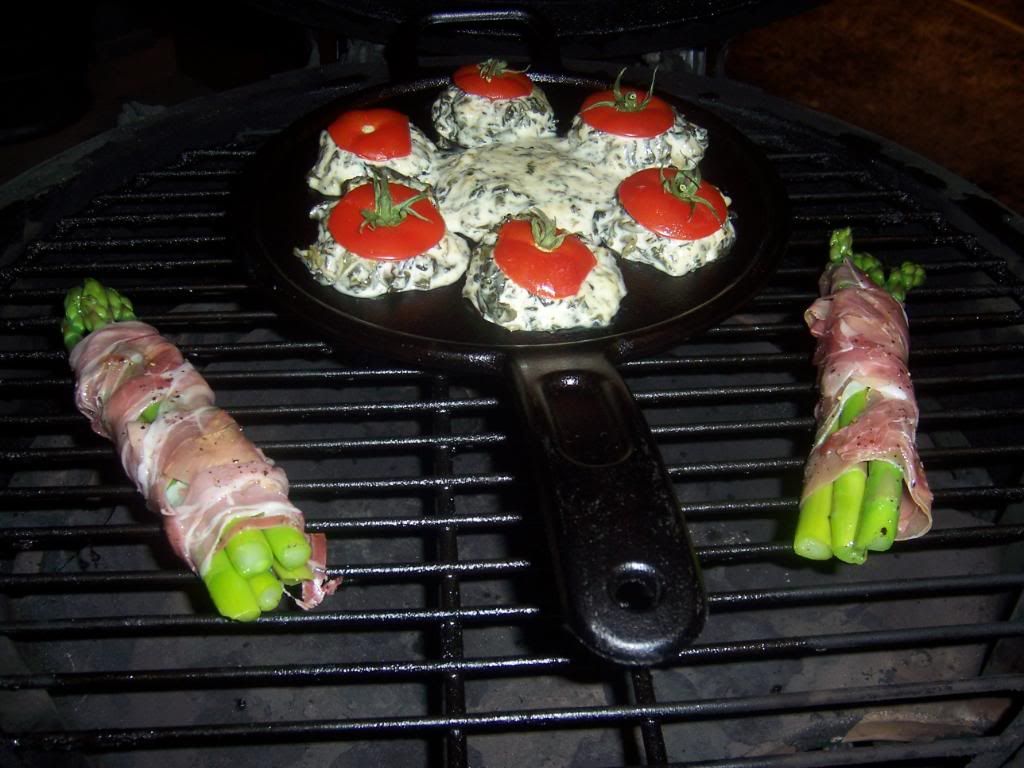 Topped with the crumbled bacon just before serving.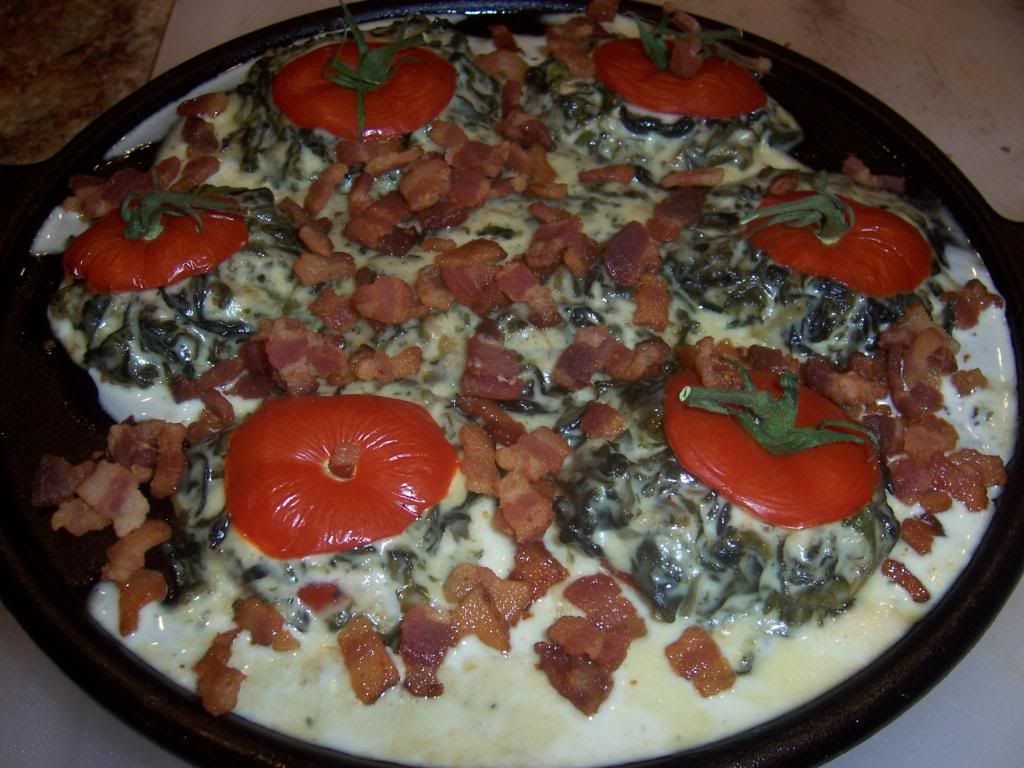 PROTEIN.....
The roast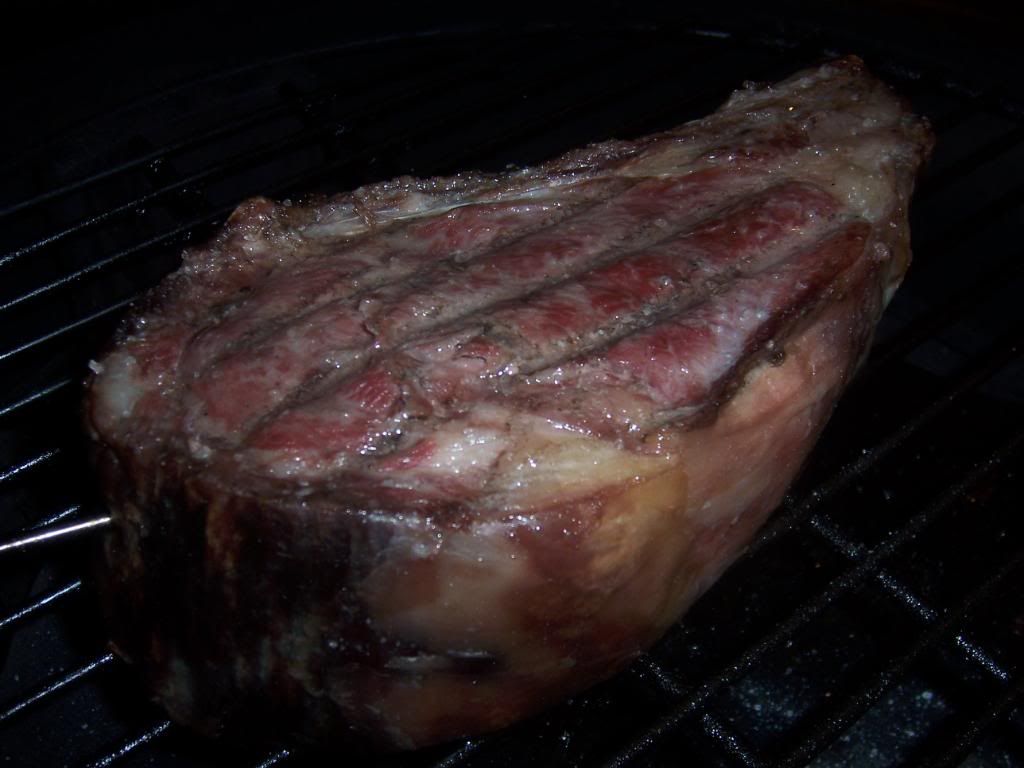 The sear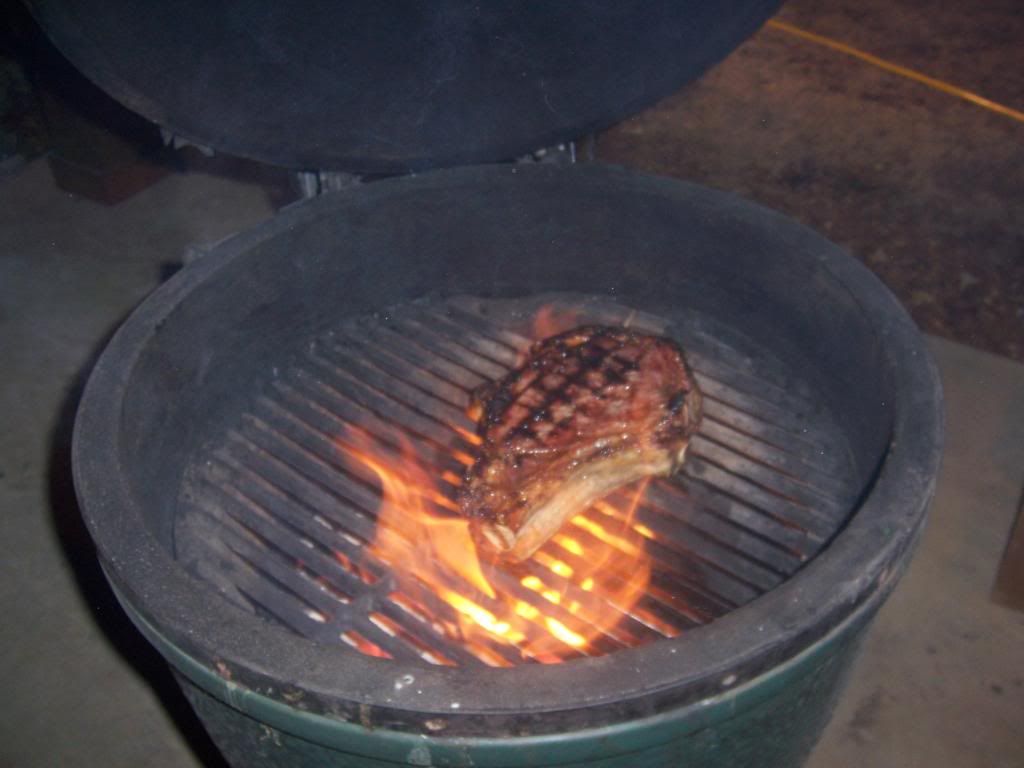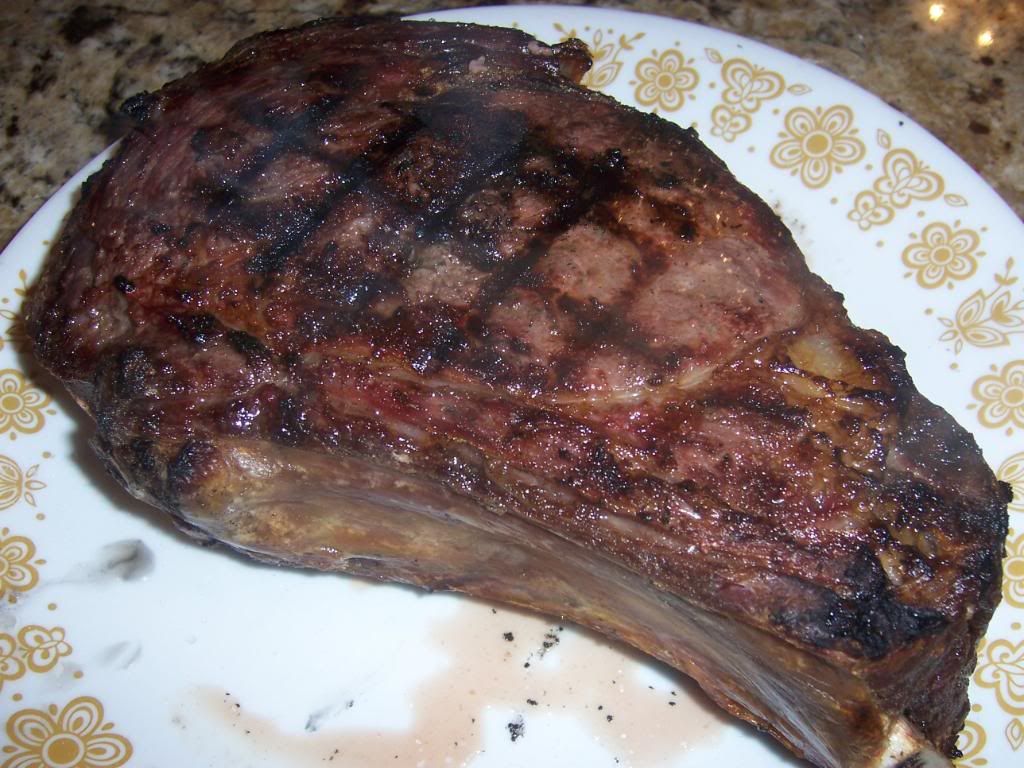 Plated and served.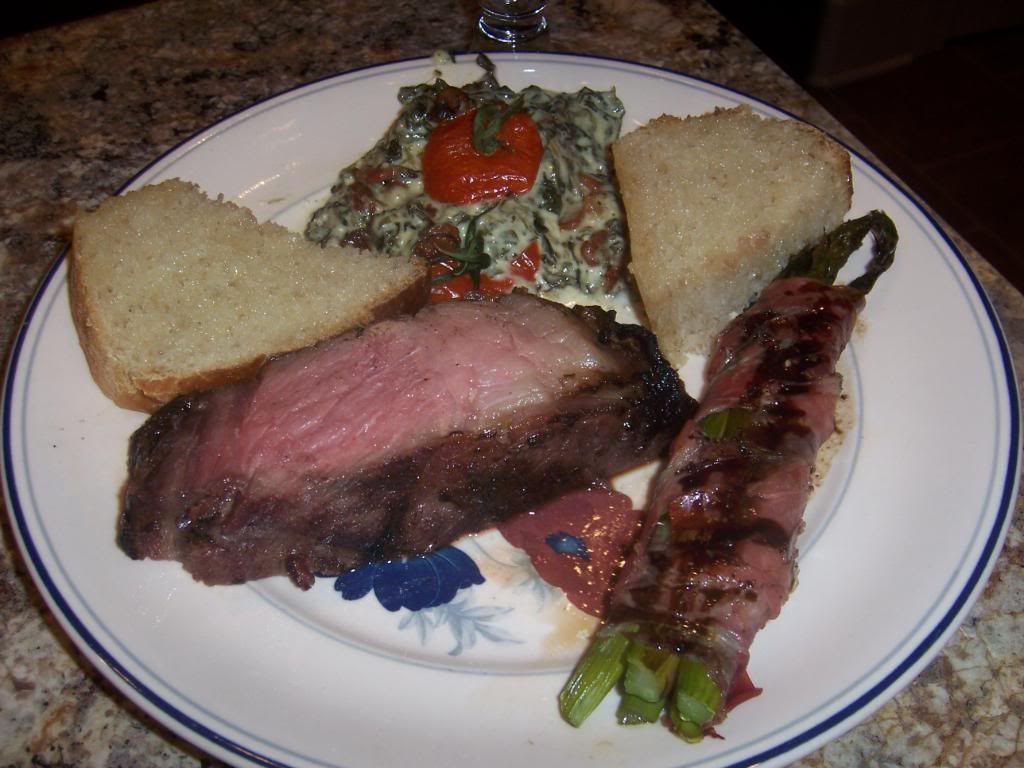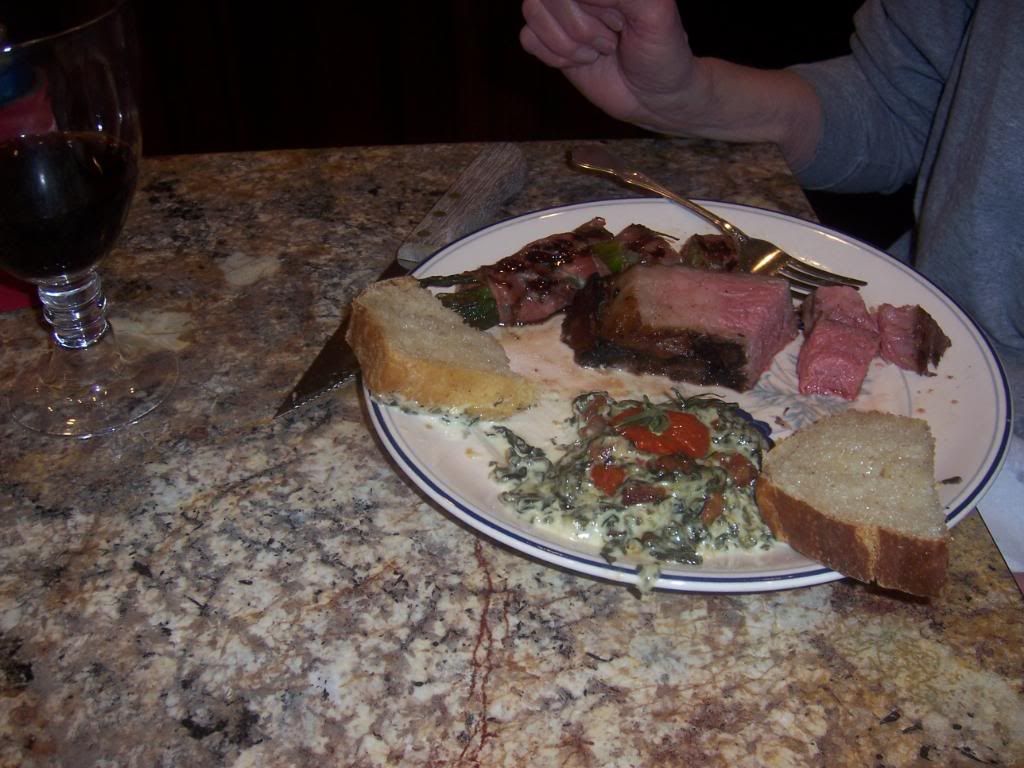 LISTEN TO STIKE!!! DO NOT TRIM ANYTHING on a dry aged steak.The outer "rind" was OUTTADISWORLD DELISHIOUS!!!