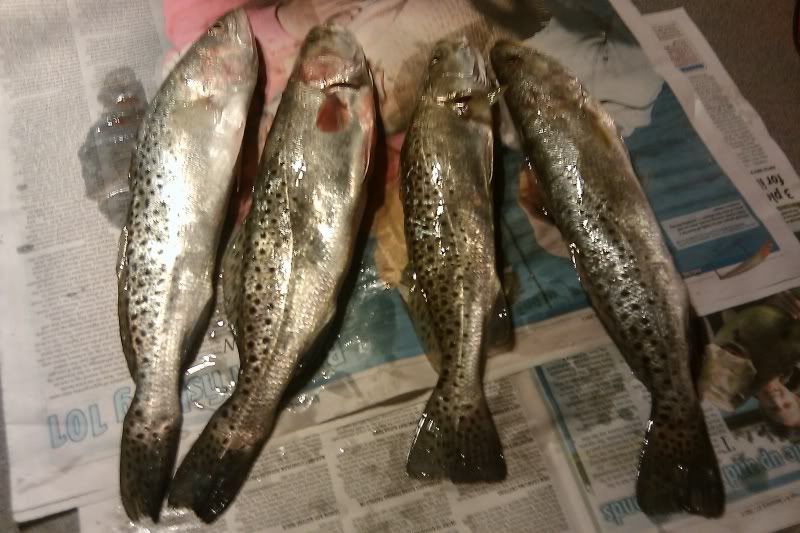 The 4 nice spotted sea trout that Neil caught the other day made it on to the smoker today.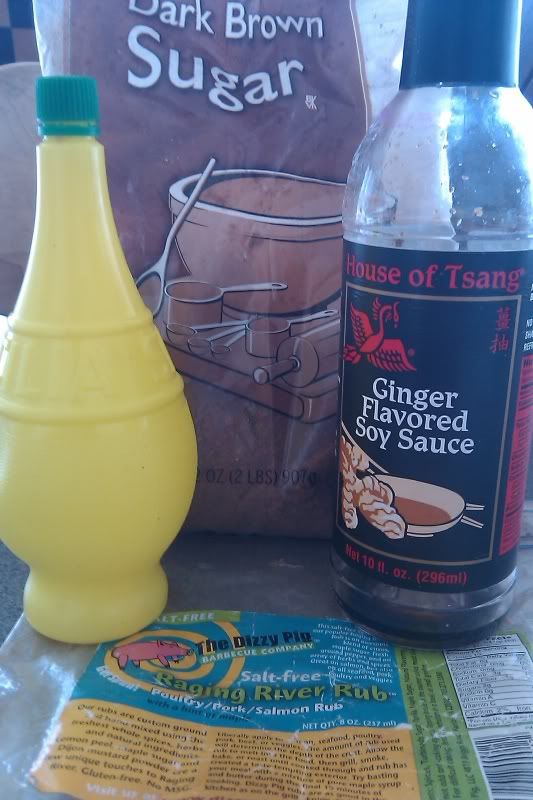 after spending the night in a zip lock bag with a salt water brine. they were rinsed and went into another bag with 3/4 of a bottle of ginger soy sauce, 2 c brown sugar, 2 T of lemon jc and 3 T of ragin river. was supposed to have a cup of honey too but it was sounding very sweet to me.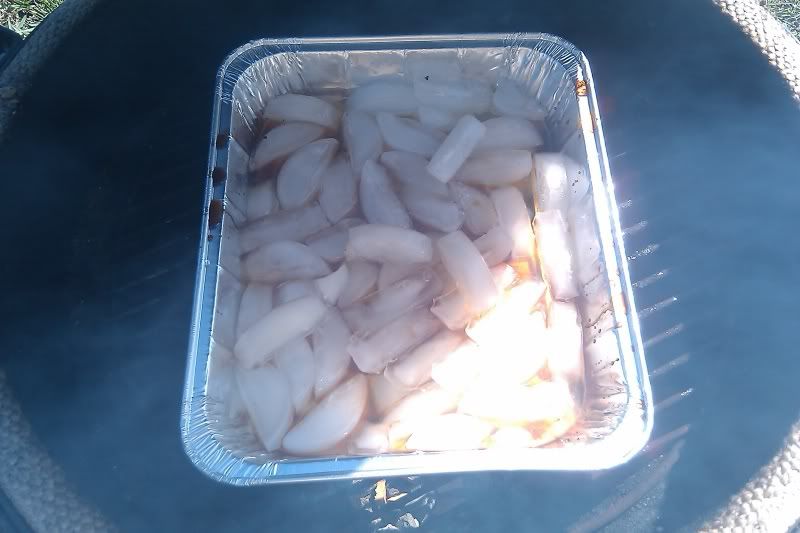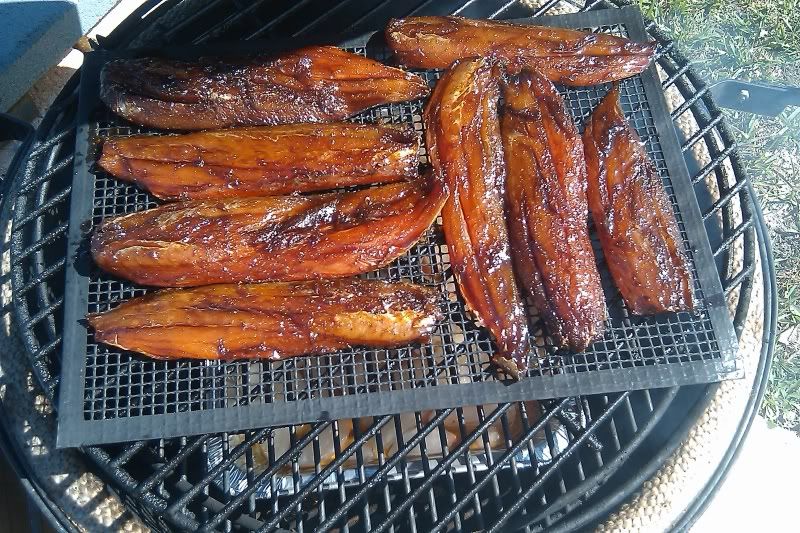 set up indirect with an ice pan and lots of sweet fruit wood chips for smoke. had scooped most of the lump out to help keep the temp down.
let them go about 5 hours.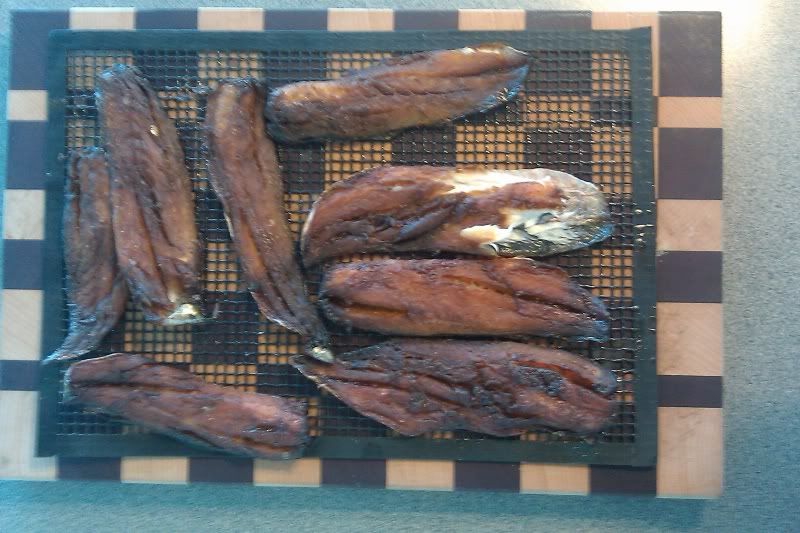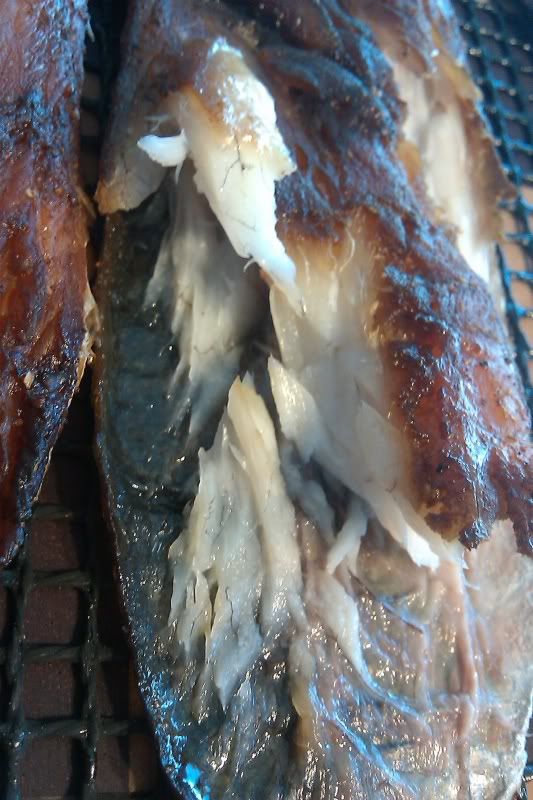 still very sweet.. fish candy... I think the next batch I will cut the sugar to a cup and add a few flakes of red pepper. these were very good. they firmed up and the texture was much better.
would do them again with no changes. but would like a little more heat.