Backstraps. Cut in half like a sub roll, added garlic and pepperjack. Coated with DP Swamp Venom, wrapped in bacon + more swamp venom.
Cooking indirect until barely med-rare. Quite tasty, even for non-venison lovers. (Soaked in buttermilk and rooster chili sauce for 4 days.)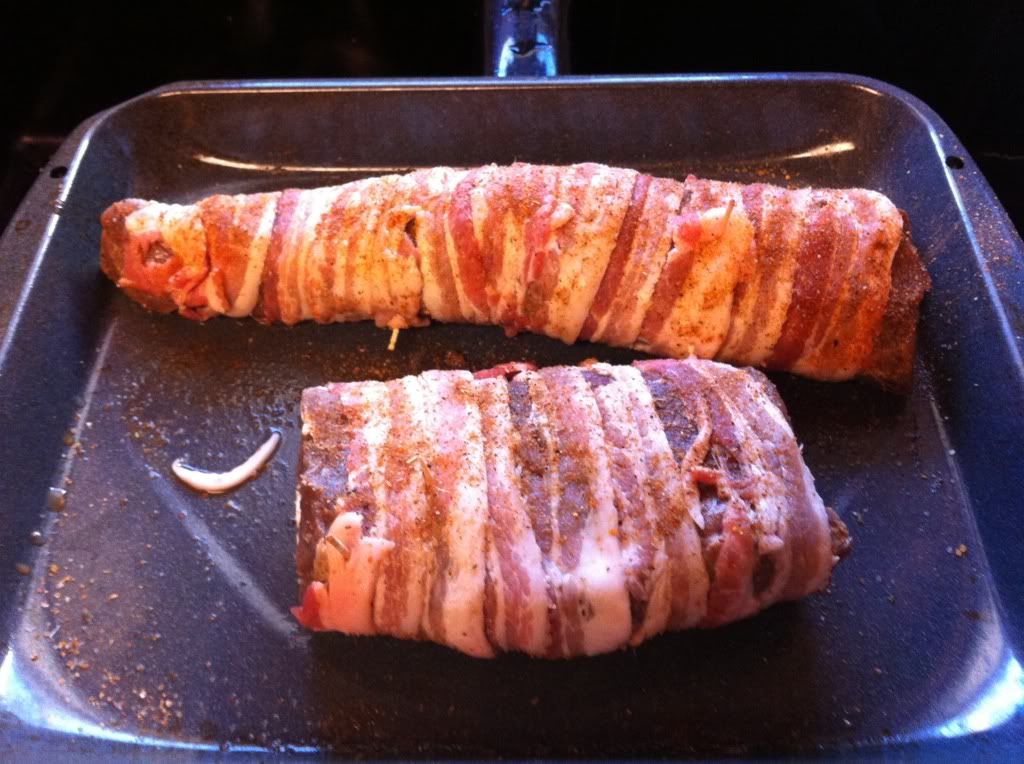 Looks like I forgot to takes pics on the egg. Dangit.