There's a lot of fuss lately about the Pioneer Woman and her blog. Since I live in Oklahoma, I decided to check her website out and found that she has some terrific recipes posted. I've since learned that my daughter has her cookbook.
Today I cooked some of her orange marmalade rolls and her drip beef. They were both wonderful. Check her site out at:
http://thepioneerwoman.com/cooking/
These rolls were so easy. I baked them in the oven, but I want to try them in my Egg.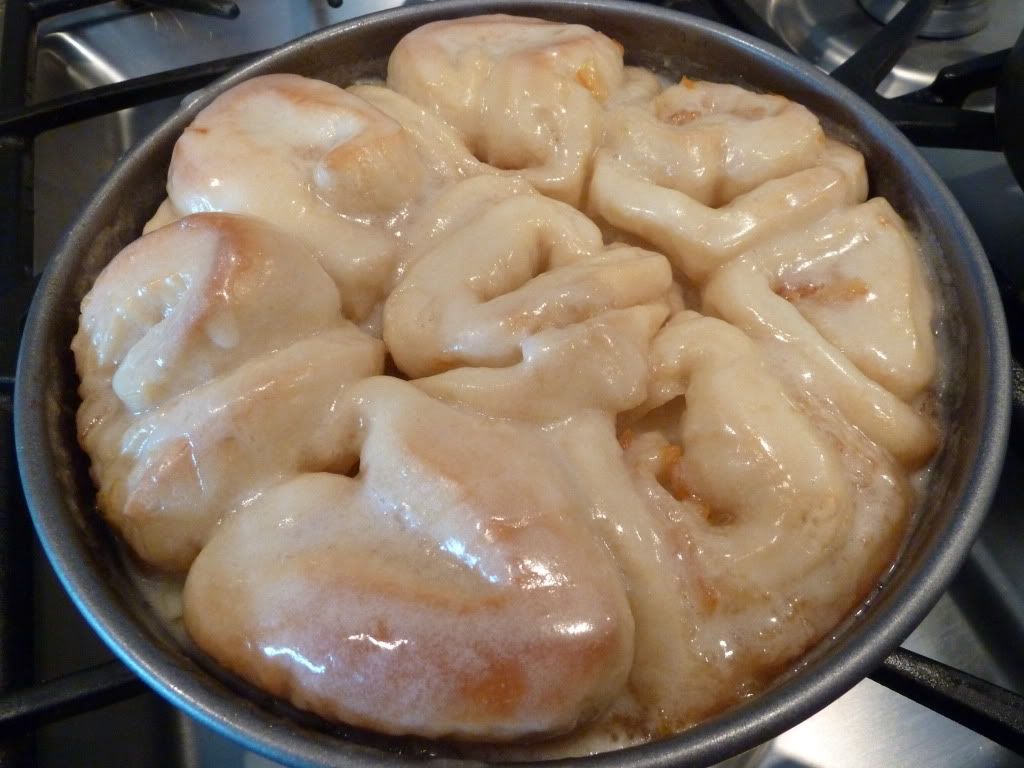 This is what was left after we made sandwiches.
Any road will take you there if you don't know where you're going.
Terry
Tulsa, OK