It's that time of year again-time to hop on out to your backyard for an EGG hunt. If you're lucky, you'll only have to search as far as your patio! Planning on cooking Easter
Sunday
? Check out our
Easter Menu
. If you're looking for a sweet treat to enjoy with the whole family, try at least one of our sweet treats, if not both:
Grilled Peeps
&
Carrot Cupcakes
. Lastly, if you're having company, our
Pinterest
page has lots of ideas for entertaining. We hope you have an EGGstra tasty holiday!


The Big Green Egg headquarters has moved - come visit our new location and check out the museum! 3786 DeKalb Technology Parkway, Atlanta, GA 30340
Disaster Preparedness
Last night I prepared for the upcoming ice storm. My number one priority was to prepare the egg so that it would not freeze shut! I placed parchment paper under the ceramic cap and along the edges of the dome per the recommendation on the forum. I've stocked up on food and hope that I won't have to go into work tomorrow.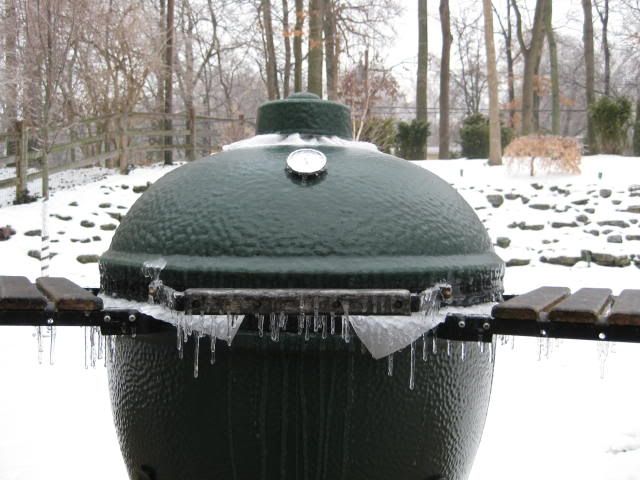 Here's a pic of a branch on the crabapple treefrom this afternoon. We are expected to get much more ice this evening and into tomorrow.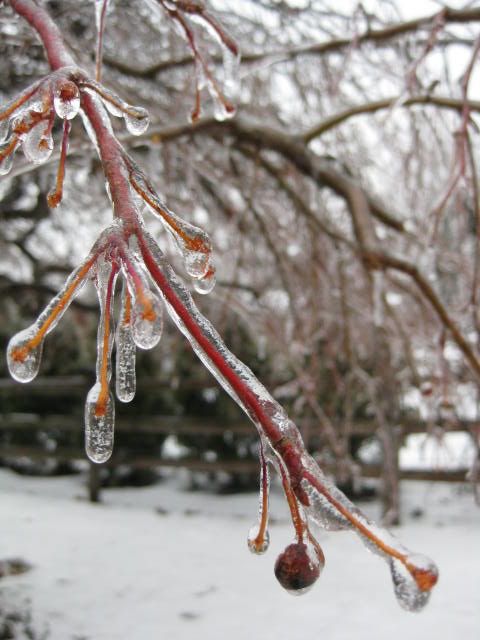 Ice on the birdfeed.
An icey rain is now pouring and the wind is blowing.
I can now hear the ice cracking off of the trees and tree limbs have been crashing. My lights are dimming intermittently, hopefully I will not lose my power. Two years ago I lost 14 trees to Hurricane Ike, I hope I don't lose any old growth trees to this storm. :( Sure wish we were getting snow instead of ice. :unsure: