Our hosts highly concentrated in preparing the Tomahawks & some ABT's
Rubbed the Tomahawks with " Señor Beli's Holy Smokin Chipotle " Thanks to Richard Fla...It was delicious of course :whistle: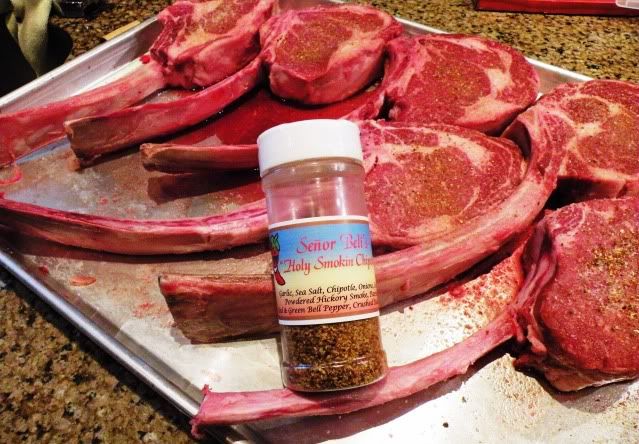 Yabadabadooooooo...Flintone's size ..used a Muga Prado Enea cork as a size reference...
The guests decided to take this photo while the hosts disappeared for a "rest " I think that's how they call it over there :laugh: :whistle: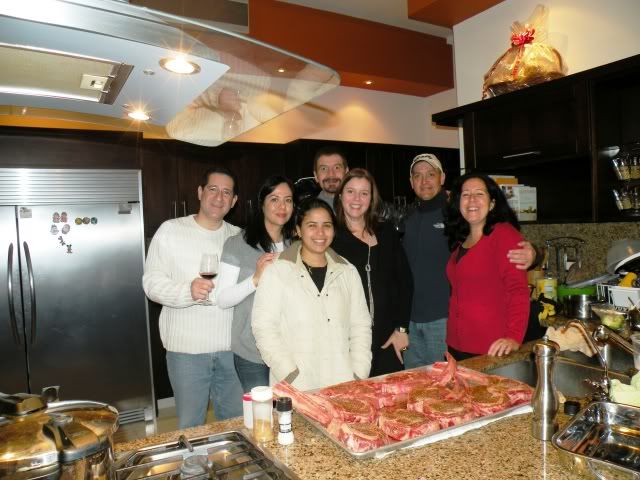 On to the XL...380* dome and the ABT's around...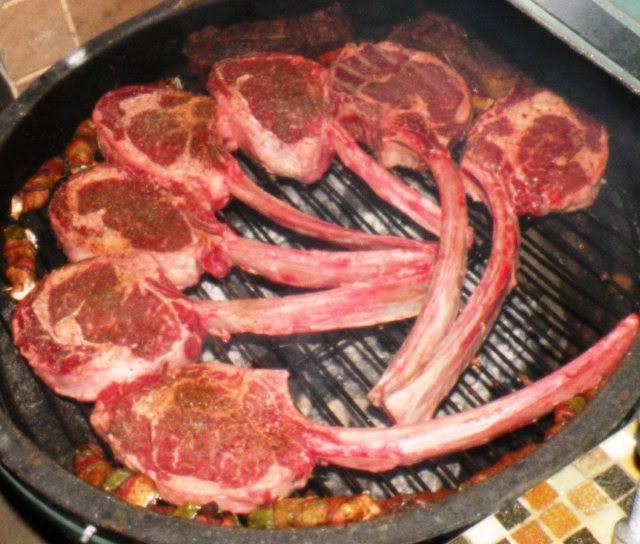 Pulled at 135* - 140* internal, some a bit over that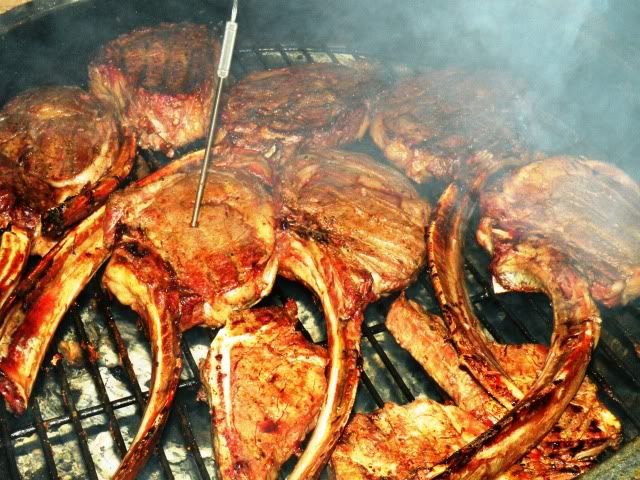 Ready.... :woohoo: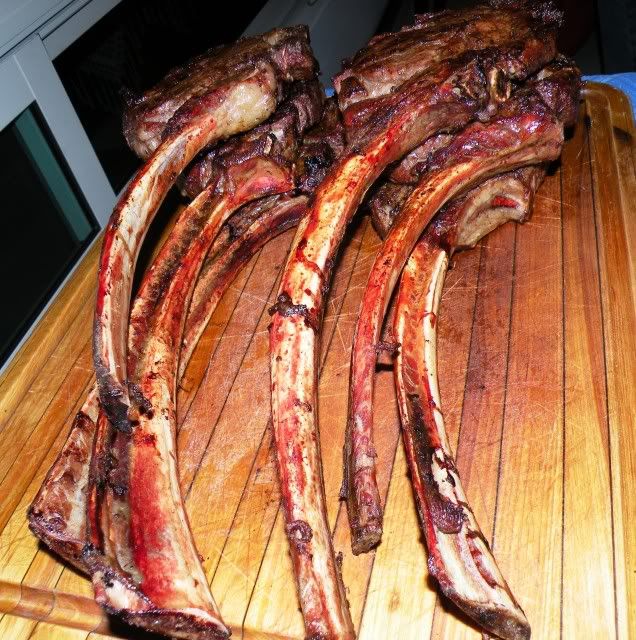 Plated... :woohoo: :woohoo: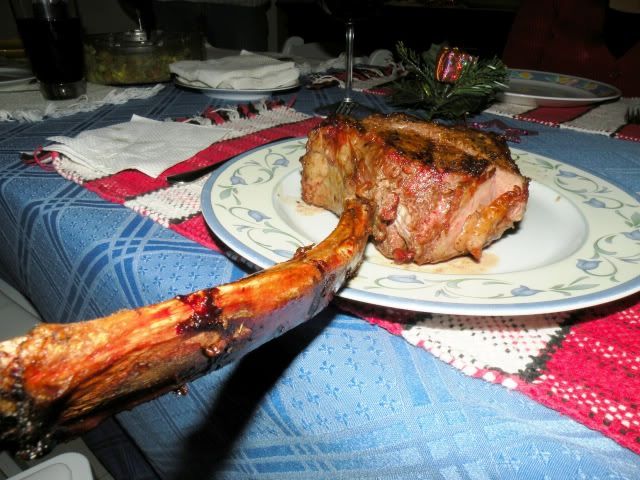 The girls loved it & wanted "maaaaaaas" (more)..
:P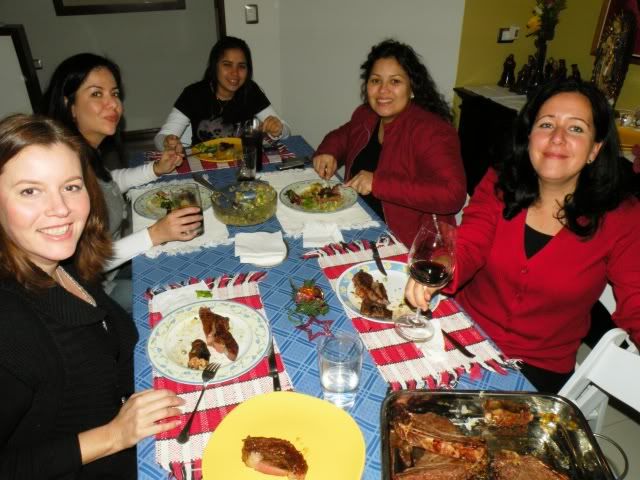 There were also Angus Short Ribs & Cabrería tenderloin steak, "The most succulent beef cut which comes from the tenderloin attached to the bone nearest to the back part of beef". Accompanied with nice reds followed by desserts.
The Veredict: AWESOME!!! A unique culinary experience combining some of the best aromas, flavours & textures.
All in all.. A collection of wonderful moments shared with great friends.
Have a great day!!!!!