Trying to get our oyster fix early in the new year.
Had raw oysters then
Broiled oysters in garlic butter and parmesan cheese and then oyster spaghetti.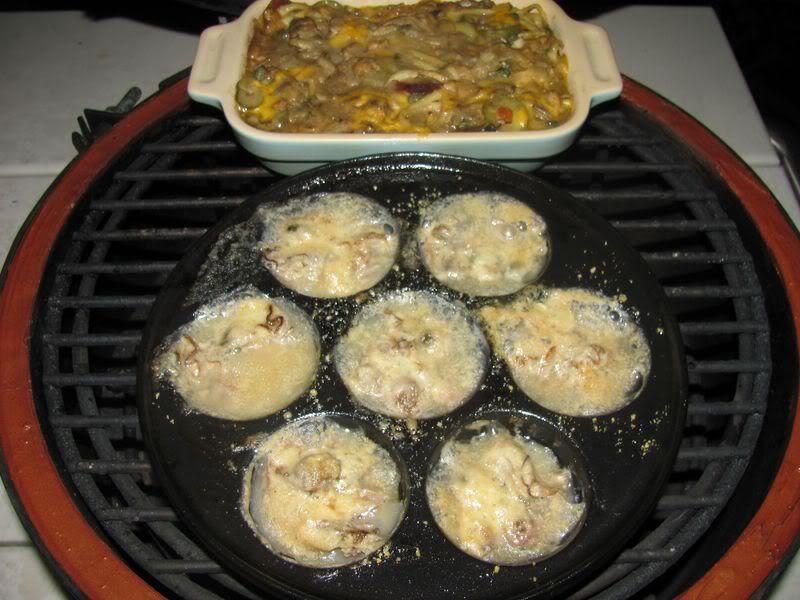 Oyster Spaghetti
Make a small Chicken stew (fricase)
Add the oysters and continue cooking until oyster edges curl
Cook and drain pasta
Layer the pasta, chicken stew with gravy and sharp cheddar cheese in an oven safe dish.
Extra cheese on top
Bake until the cheese melts throughout and develops a crispy top
I like to scatter a few sliced olives and capers in each layer and I added some thin slices of andoille this time.
Tomorrow:
Oyster, andoille, and chicken gumbo - made the roux with duck fat