We got back from Dallas yesterday and I was too tired to cook anything last night so we went with our favorite Chinese take-out.
Tonight I needed to cook and it started with shoveling a little snow on the patio and a drift outside the back door.
I am sure I was the only one grilling in the neighborhood and it did not feel strange at all.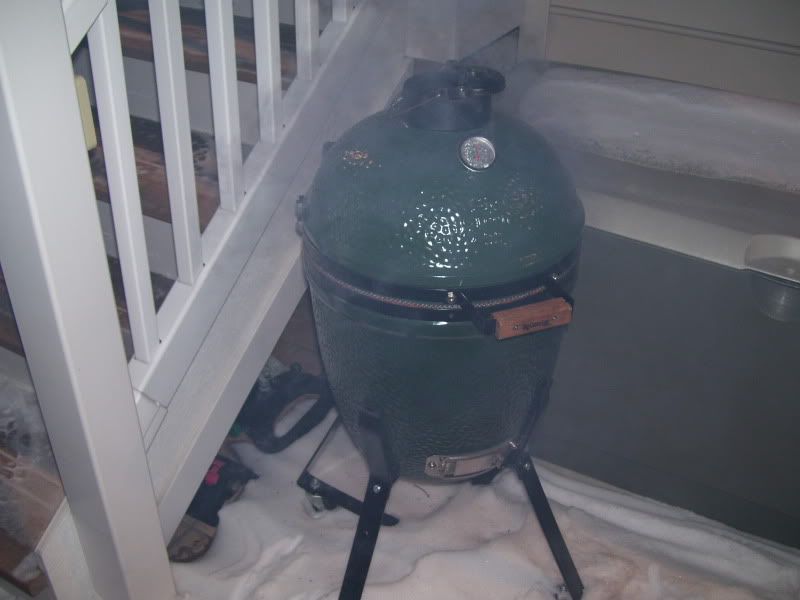 Here they are as I was getting ready to pull them off the small. You can see a piece of pecan that I used for flavor.
I added a backed potato and some sauteed asparagus and had a nice meal.