Chef Charles even gift wrapped and added a card!! (I'd like to apologize to my person in advance :laugh:
)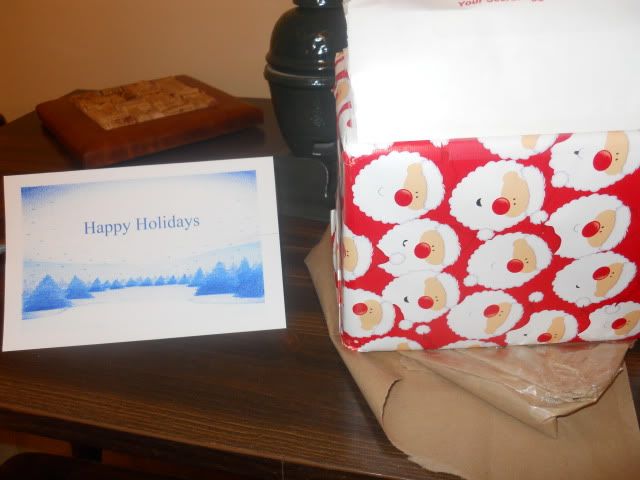 Here are the terrific rubs. One is a cajun....love that. The other is a cocojava...lot's of ways I could experiment with that one!!
The sauces I can not wait to try!!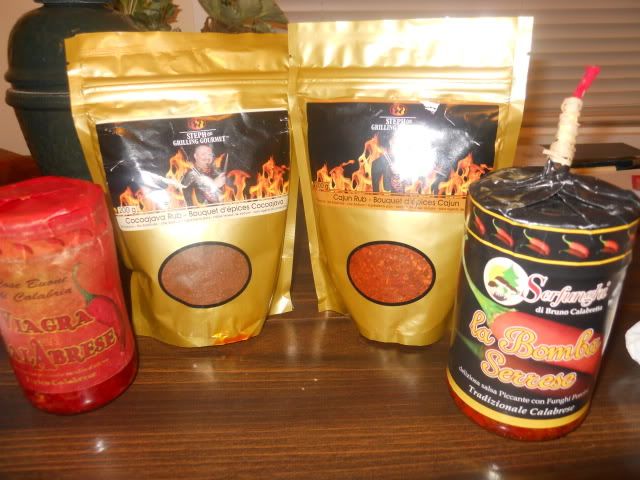 Above and beyond, thanks so much Tom!!
Happy Holidays!
Molly
Colorado Springs
"Loney Queen"
"Respect your fellow human being, treat them fairly, disagree with them honestly, enjoy their friendship, explore your thoughts about one another candidly, work together for a common goal and help one another achieve it."
Bill Bradley; American hall of fame basketball player, Rhodes scholar, former U.S. Senator from New Jersey
LBGE, MBGE, SBGE , MiniBGE and a Mini Mini BGE