My brother Jeff and his wife Kim hosted Thanksgiving for the 14 in our family.
First off, a family tradition for over 30 years - Ted Peters smoked mullet spread: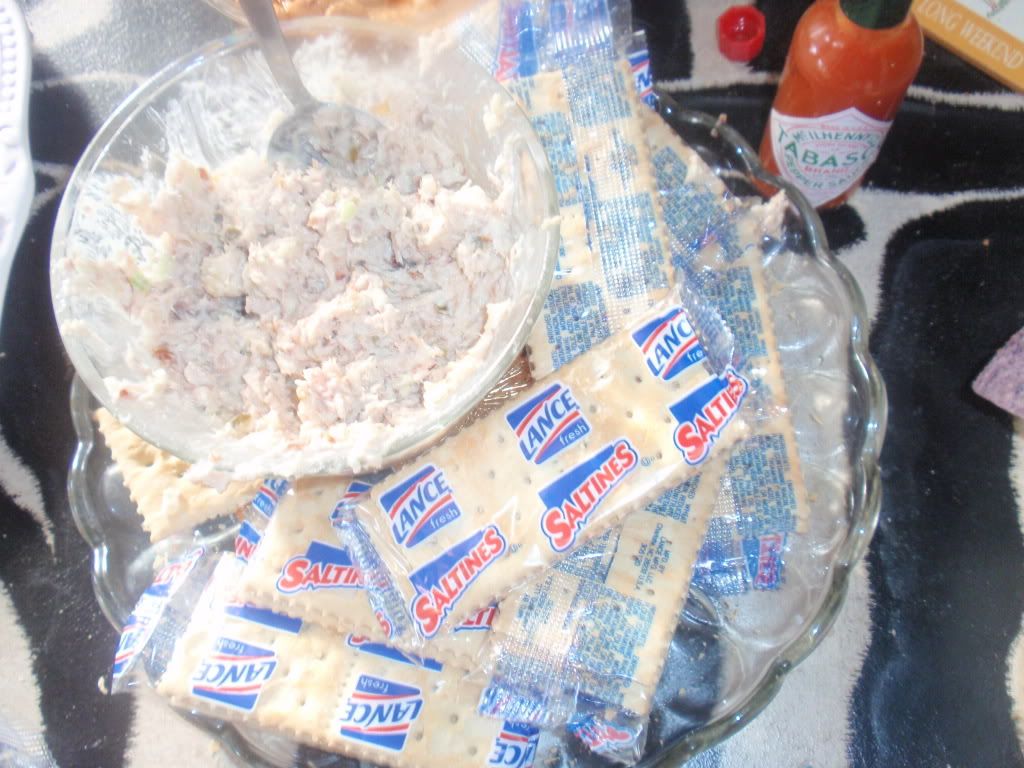 Don't forget the hot sauce:
21 pounder cooked in 4 1/2 hours: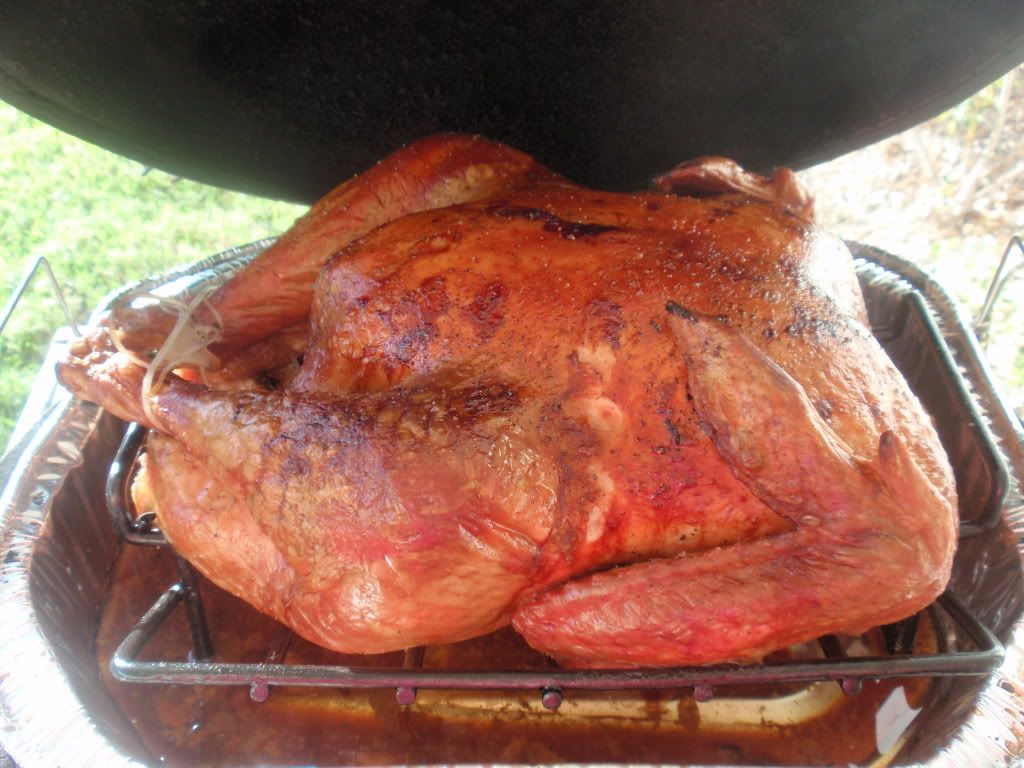 I cooked a stuffed pumpkin at home and finished it on his egg, along with jalepeno dressing: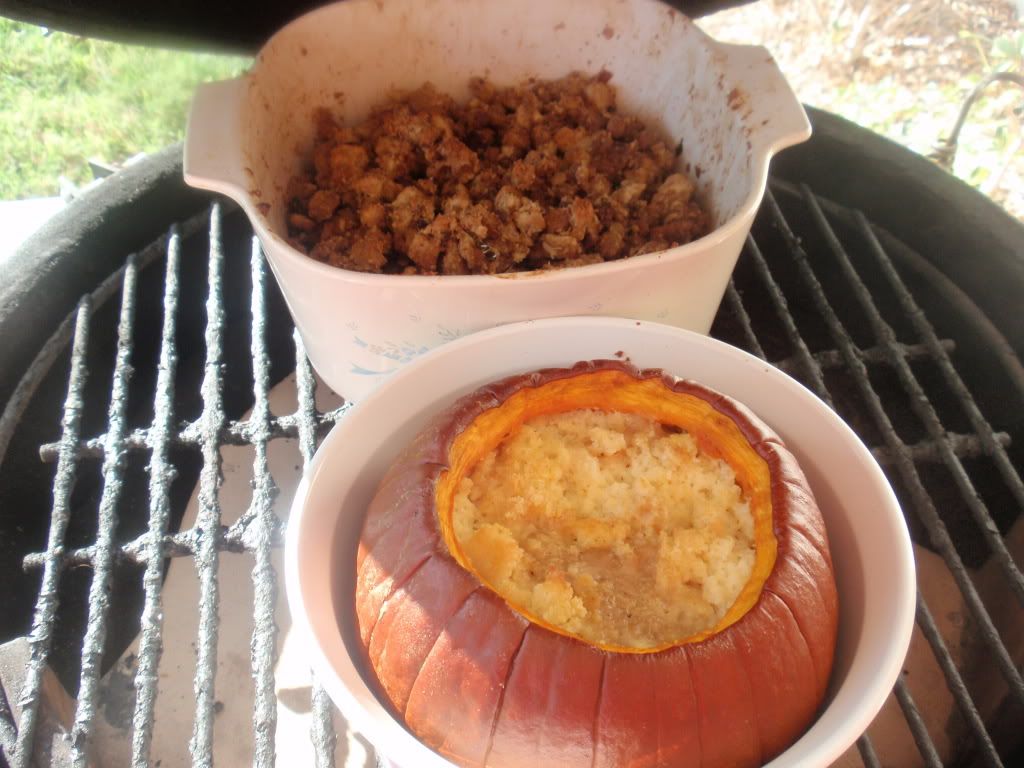 The pumpkin was stuffed with granny smith apples, onion, 1 clove garlic, and stale cornbread, half and half, fresh thyme. You scrape into the inside of the pumpkin when dishing it out. It got good reviews.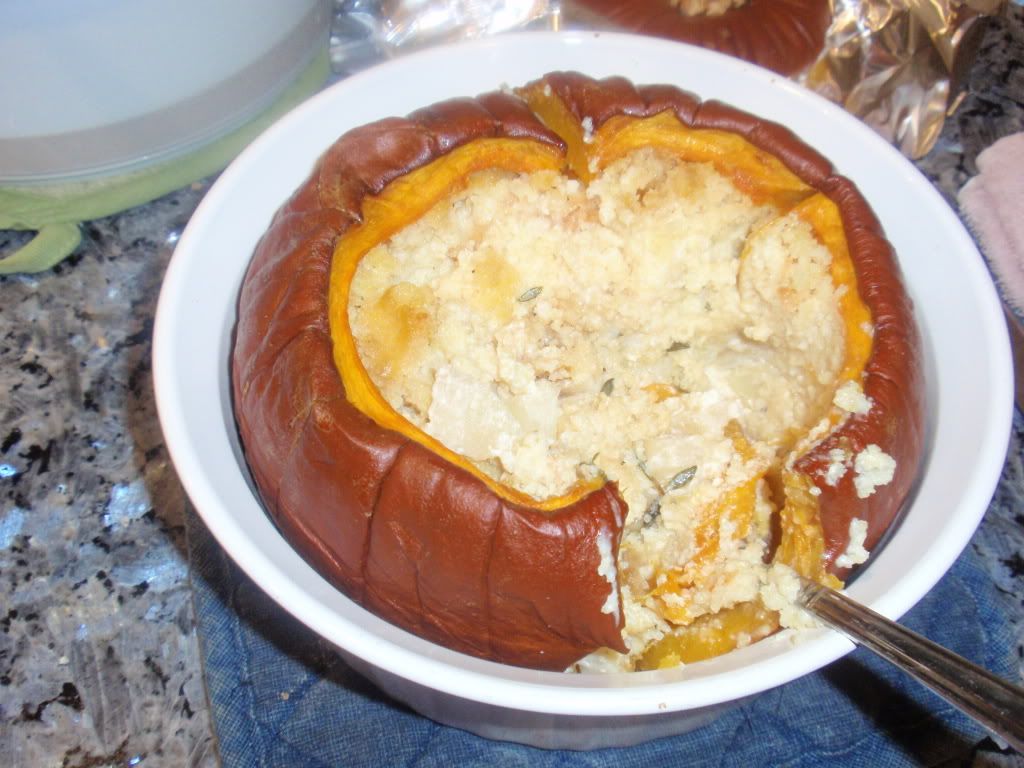 We had a record 10 side dishes this year:
Mashed Potato Casserole
Pineapple Casserole
Green Bean Casserole
Stuffed Pumpkin
Jalepeno Dressing
Cheesy Vegetable Casserole
Sweet Potatoe Puree
Homemade Applesauce
Corn Casserole
I can't remember the other one!
Plated:
But forgot the fresh cranberry sauce on the plate~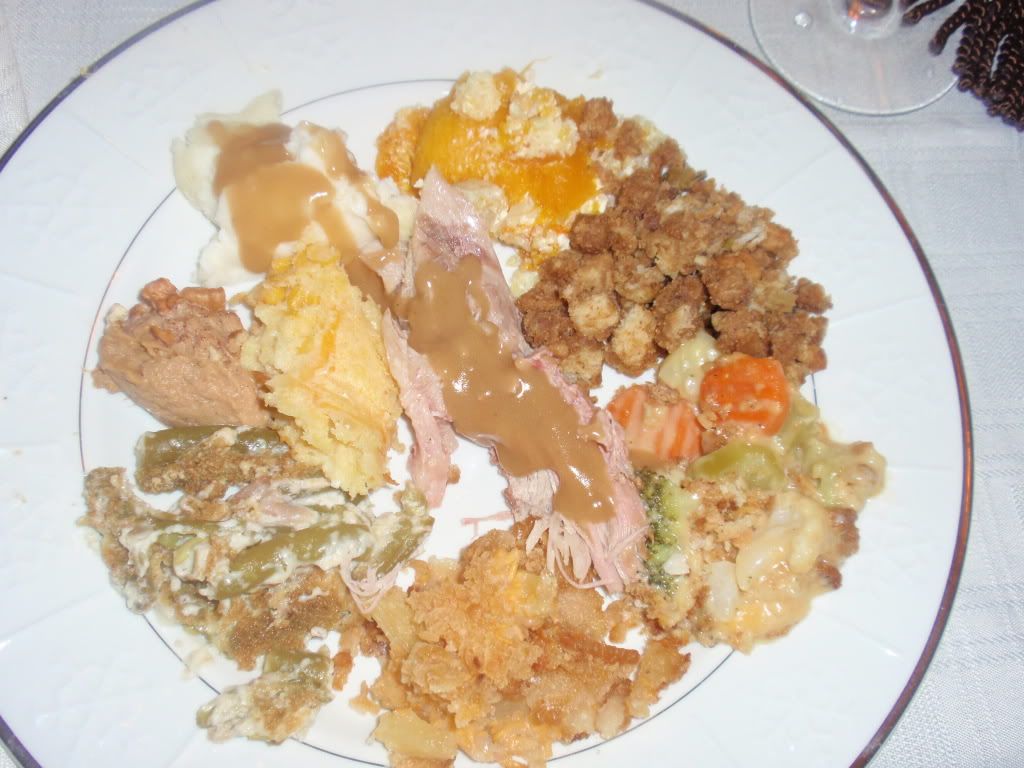 The family - no the children are not drinking wine, they are drinking sparkling cider!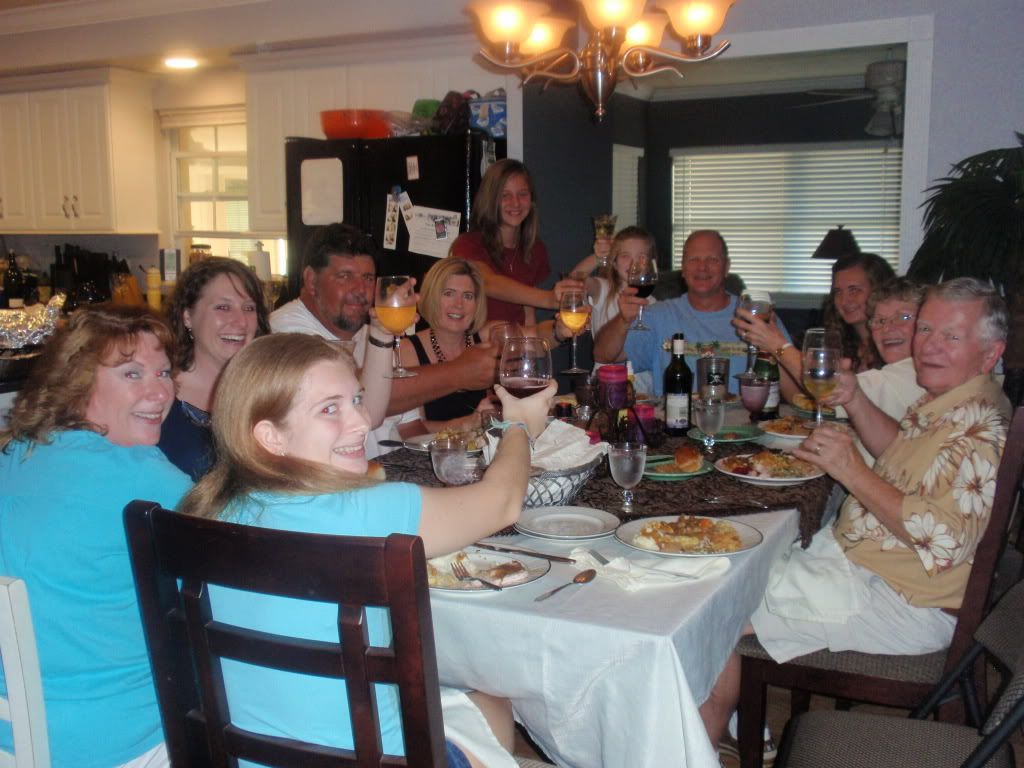 My brother Jeff and the clean plate club: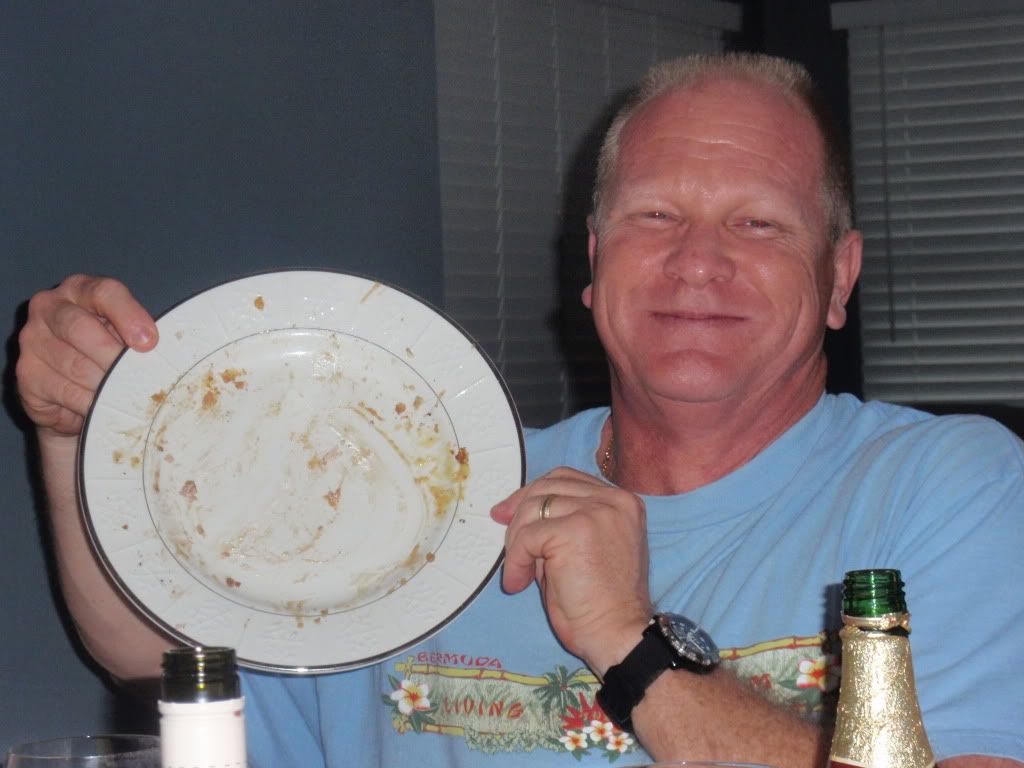 Let the contests begin! My SIL arm wrestling her daughter- the mom won!
The grandparents can still touch their toes:
The dog thinks we are all nuts: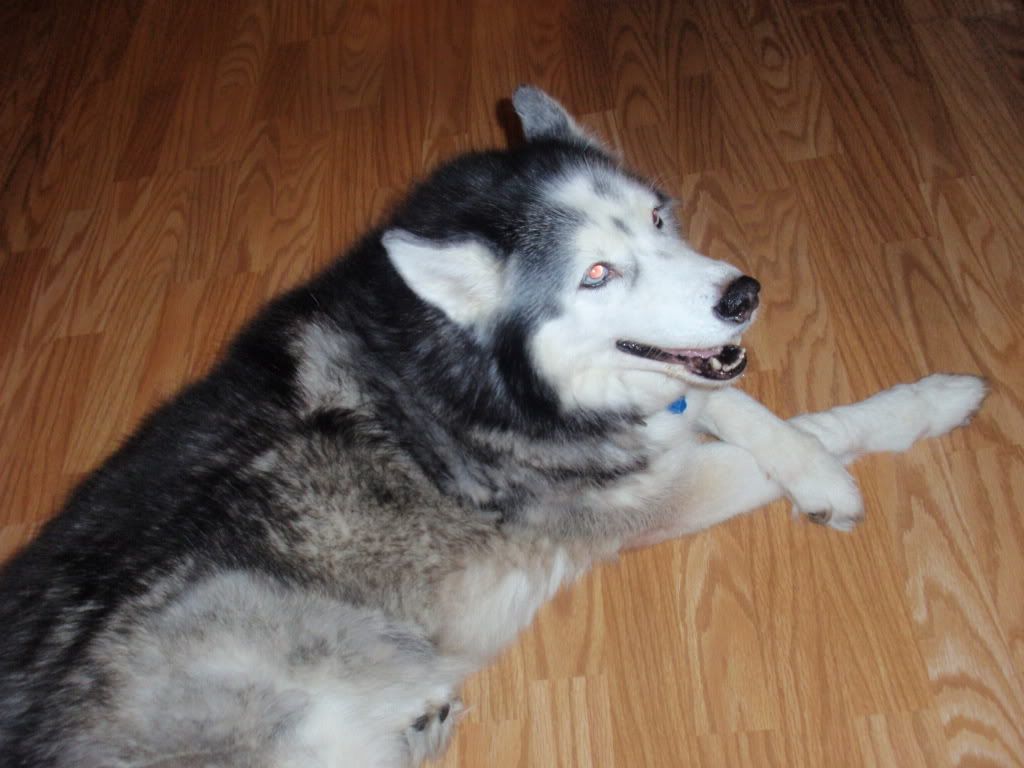 The cutest thing of all was this card my youngest niece made for me for Thanksgiving: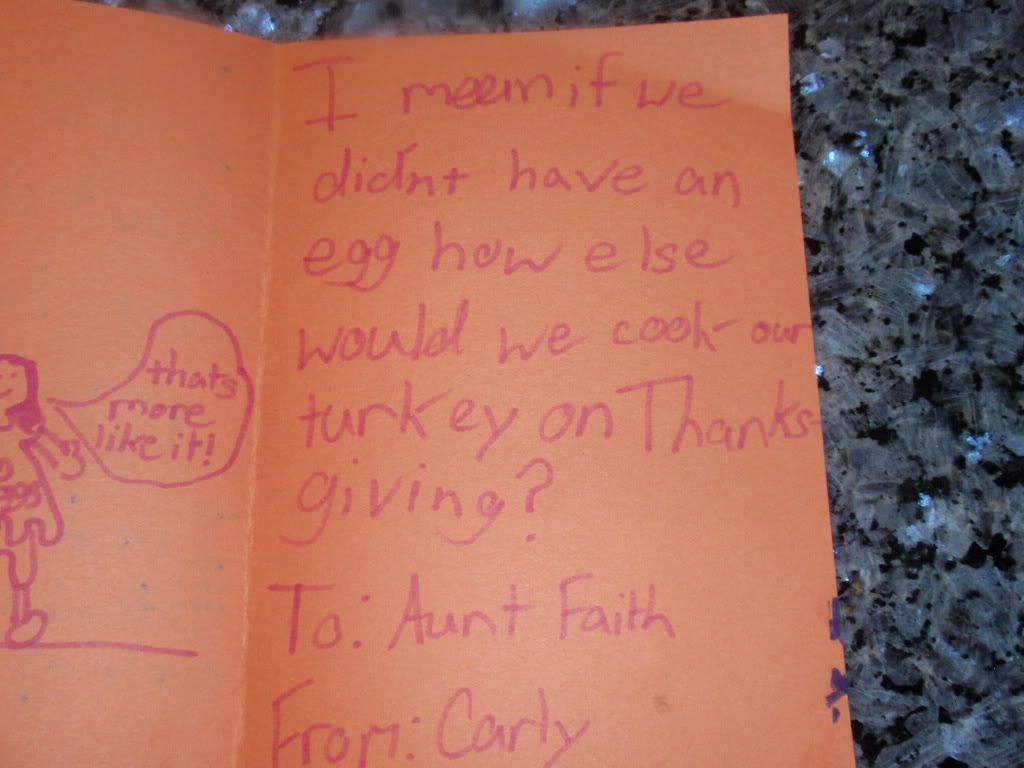 She got it right!
It was a great Thanksgiving.
Happily egging on my original large BGE since 1996... now the owner of 6 eggs. Call me crazy, everyone else does!