Earlier today, pjoe ask about doing steaks and PP on the same cook and I suggested doing a reverse sear on the steaks and finish them in the house. I decieded to take my own advice and ended up with a fine meal!
I picked up a couple of big NY strips and seasoned them with salt and cracked pepper.
I did a reverse sear and put them on at 250 with some mesquite. It took 48 minutes to get to between 110-115 in the center amd they still looked raw.
As I said, I decided to pan sear these inside and then make a pan sauce. Here they were at the turn.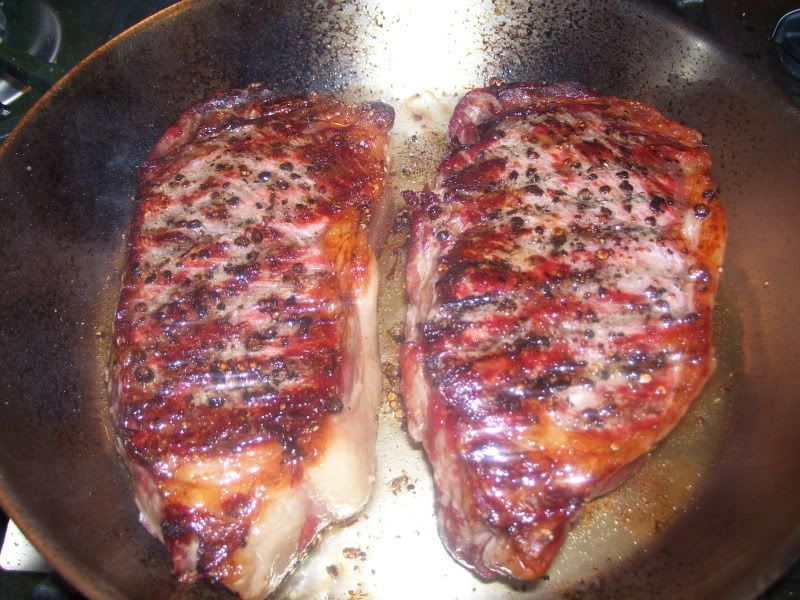 I served the steak with some caramelized onion, a baked potato and the sauce, which was made by sauteing some shallots, deglazing with red wine, mounting a stick of butter and then adding the steak drippings.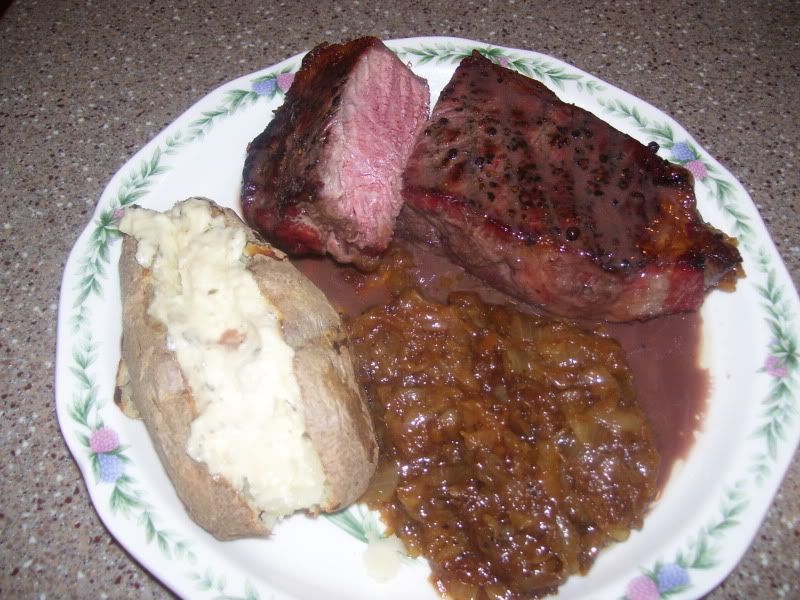 FYI that is all that was left of this mess of onions. Those bad boys were really sweet and good!