First cook tonight on my new XL. I decided to keep it simple with a spatchcock chicken.
Winds were going at 25mph with 35mph gusts, but I was so looking forward to this cook, so I did not let the wind stop me!
Invested in a mapp torch, so I used it to light in 3 spots with BGE lump filled up to the top of the firebox/bottom of fire-ring. Perhpas I had the torch too close to the lump because many sparks were flying out.
I could not believe that my dome temp was up to 350 in 8 minutes. The thermo was calibrated so I knew the temp was the temp!
While I wait for Tom to finish designing and manufacturing the XL rig, I bought some stainless steel bolts, washers, and nuts to get the grid 4" off the top of the fire ring since I was cooking direct.
The BGE maintained 350 degrees perfectly throughout the cook despite the wind - awesome.
The chicken cooked in about 70 minutes and was the juciest, most flavorful chicken I have ever had. The smoke flavor from the lump was delightful - took the kids by surprise since they have never had chicken made this way before. My oldest loved it, my 2 youngest used ketchup.
One question - when I sliced into the breast, the outside 1/4" had a pinkish color, while the rest of the meat was white - was this a smoke ring from the lump?
Thanks all for all your advice. Looks like ribs are going to be the next frontier this weekend.
The raw bird: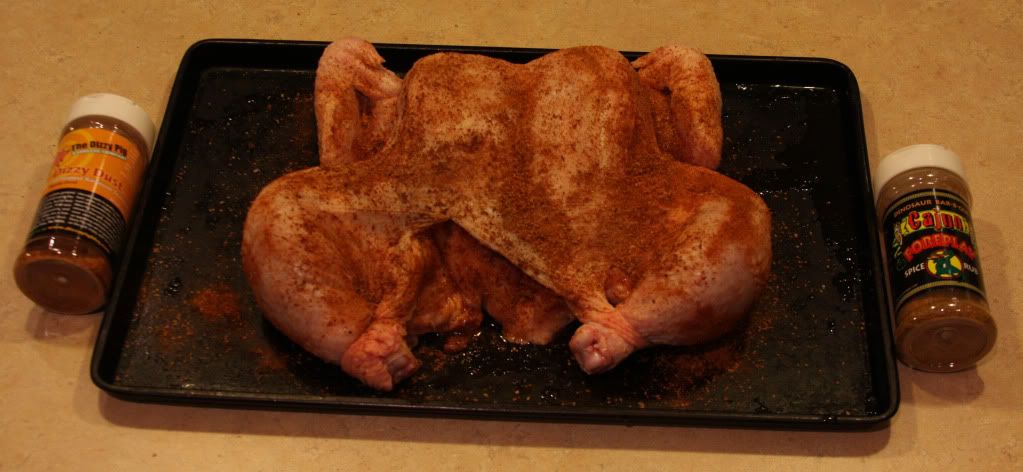 The cooked bird: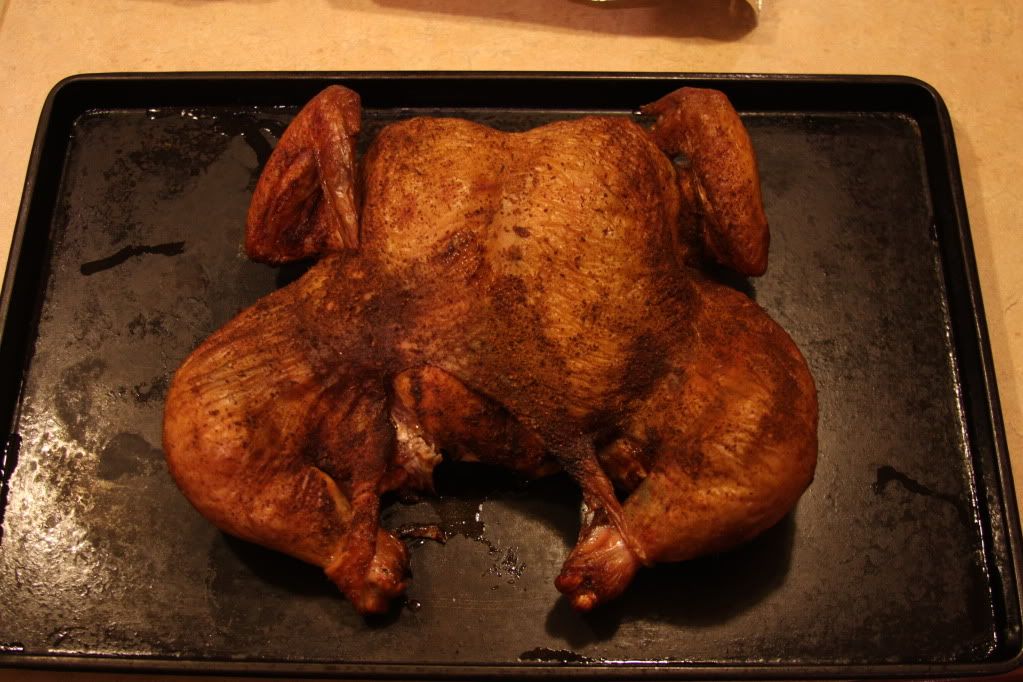 The sliced bird(see how juicy?):
-Howard