The steaks looked nice in the grocery store again and my niece and nepew both wanted steak today. So steak it was. 3 NY Strips and one ribeye. Decided to serve it with roasted spaghetti squash with butter, S&P and a smidge of parmesean along with rosti, asparagus, and salad (the last tomatoes from my sisters garden).
I started out egging the squash on the grid at 300 degrees for about 45 minutes. After the steaks were seared on the lump reducing ring, I slide the reducer ring to the side of the egg under the cast iron half moon with the rosti and the asparagus. I kept the steaks and squash on the cooler side.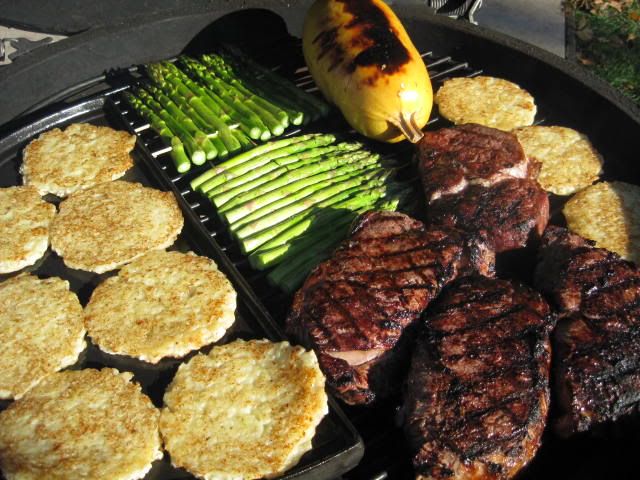 The steak and veggies. The steak was a bit overcooked for may preference.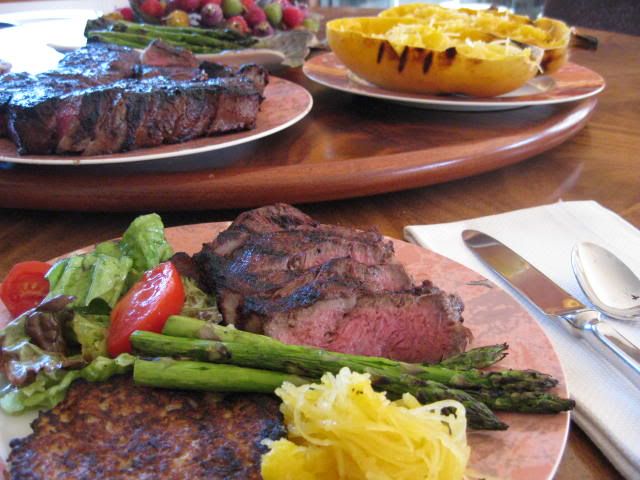 This was a nice, easy meal I could pull off after having to go into work today. Hope your weather is as gorgeous as it is in Ohio today!