Morning All:
Well, I said I would cook something this weekend and I did...nothing fancy, just a few wing pieces. First dumped a package of frozen wing pieces in a brine and let them soak for about 2.5 hours. Then cooked direct, raised grid at a low fire (initially about 225) using four different rubs...here they are right at the start...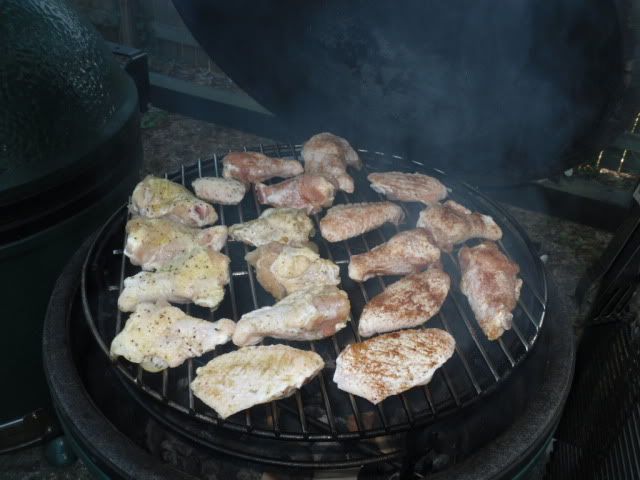 Over the next 2 to 2.5 hours the dome temp gradually rose to about 325 for the last 15 minutes...here they are just before taking off the Egg...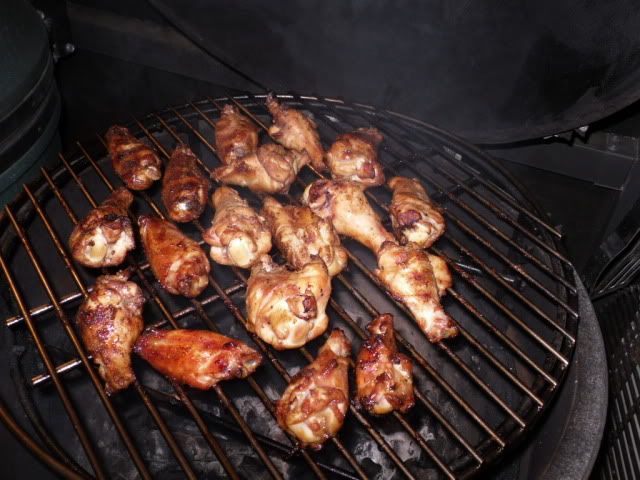 Turned them maybe twice during the cook and the plate is full...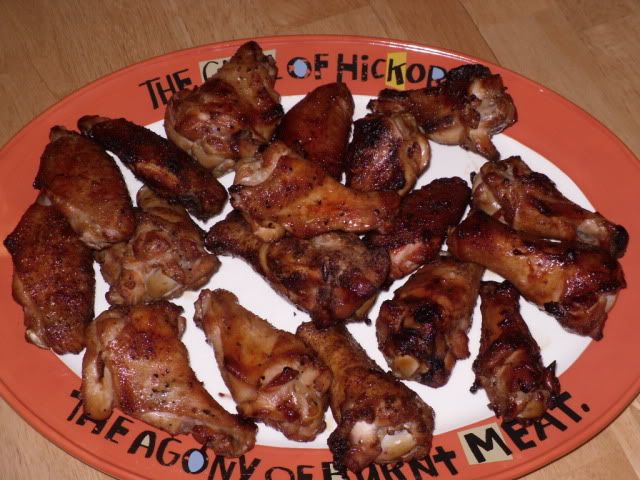 and of course the required closeup...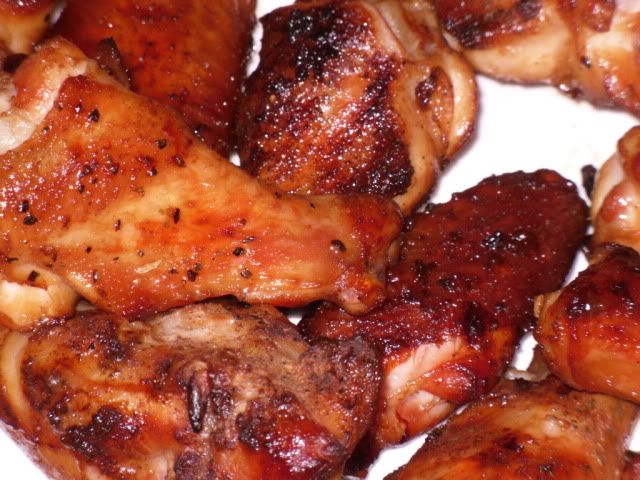 Basically did it all myself (with EggHatter keeping a close eye on me) except for carrying the bowl of wings to the Egg and then the plate full back to the house...haven't rigged up something to have a flat surface on the walker to help carry things. Once these came off we headed to my son's house to share the wings (which unfortunately meant no leftovers).
Still continuing to improve and plan on serving as a Judge at the KCBS Plant City Pig Jam next Saturday (11/20).