Haven't posted in forever...I reallly don't like moving. :blink: Anyways, had a hankering for some wings after talking to Pork Butt Mike (aka Poot) the other night. He kept bragging and bragging about his award winning wings, so I caved in, and decided to give his method a try. :laugh:
Here are the wings getting happy with Poots "Rub Your Butt" home made rub....
And I wanted hot wings, but wanted the hot sauce to stick, so I combined these....
Here's the finished pic...Really great, and cooked indirect with love and patience.
Really good, and hotter than I expected! :blink: Skin was crisp, and an excellent wing!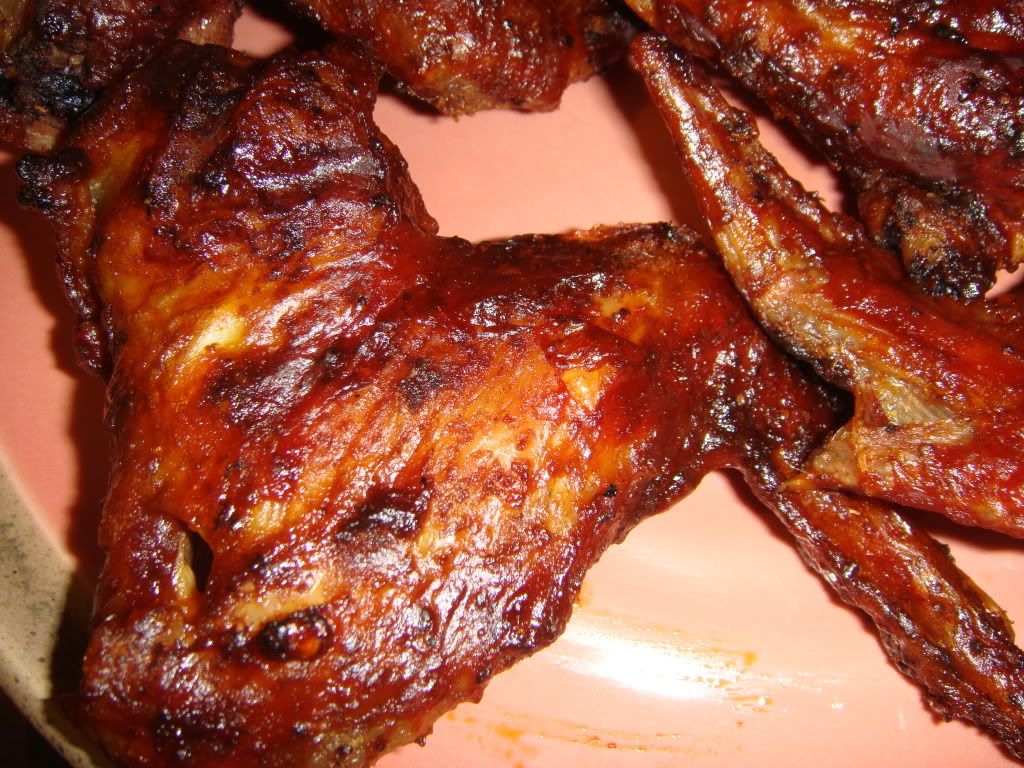 Great wings, and a great rub from Poot! Thanks for the words of wisdom Poot. Very nice wings!