Morning All:
With me being slightly disabled, EggHatter manned the small Egg tonight to do a few burgers...this is her first time to light an Egg, especially using a MAPP torch...so she was a little "concerned" at first...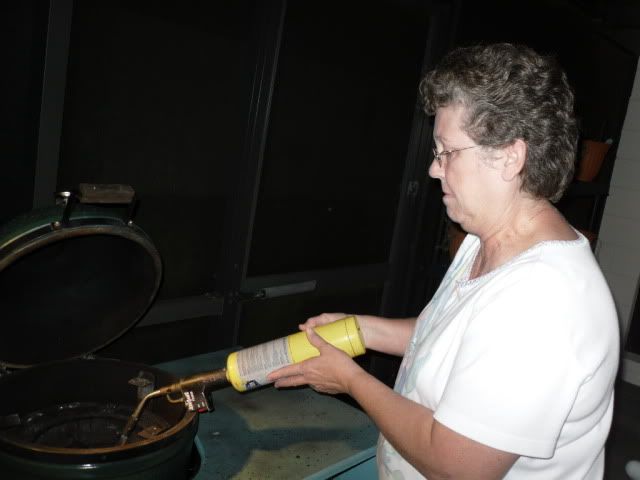 didn't take long before the smile came out and she realized how much fun making fire could be...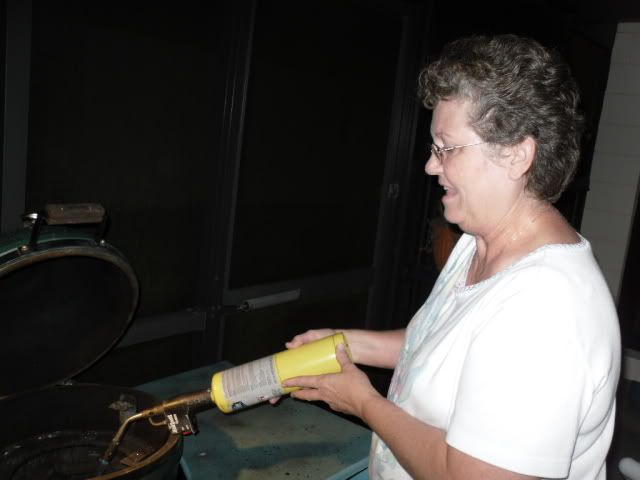 She divided 2 pounds of ground beef into six burgers, two with DP Jamacain Firewalk, two with DP Raising the Steaks & two with DP RedEye Expresss...she already has the REE burgers off and the two with the slices of swiss are the JF and bare one plus the one with shredded Asiago is RtS...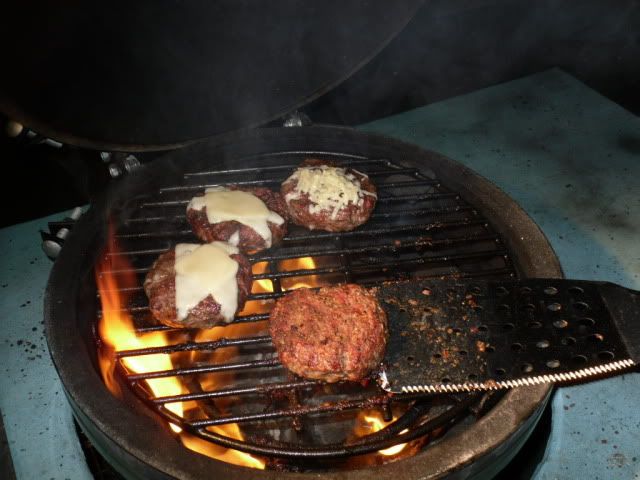 Here is mine...with the Asiago, lettuce, mayo, my BBQ sauce, pepper rings & sliced little midget gherkins...
Her's with swiss, mustard, ketchup, dill slice, tomato, lettuce...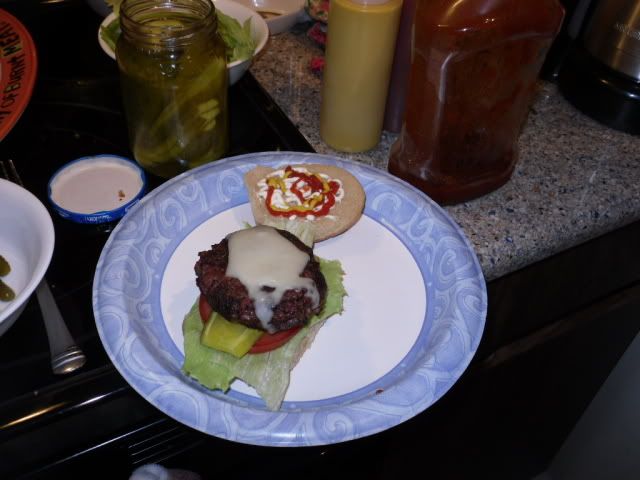 Not bad for her first attempt at cooking on the Egg...she done GOOD!...but then she has been doing FANTASTIC all week taking care of me...certainly going above & beyond the call of duty!
I was able to get out to the Eggs to "assist" as necessary, but she did fine. After a week I have definitely seen improvement, but still have a long way to go to be back to where I was before the surgery. We have a meeting tomorrow morning for one of our church related activities and will be out from about 8:15am to 2:00pm so that will be test of how I am doing...fully expect to be completely worn out, but with Kathy's help (and the pain meds) I'll do fine.
Have a GREAT day!
Jay
Brandon, FL