I roasted some beets about a week ago while cooking a turkey breast. I used them to make a rustic borscht with beef last week.
The roasting beets: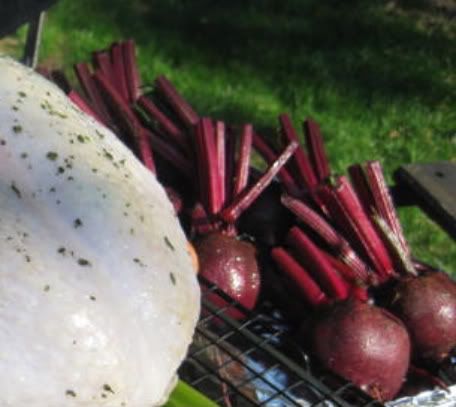 The ingredients, except for the beets, vinegar, and brown sugar.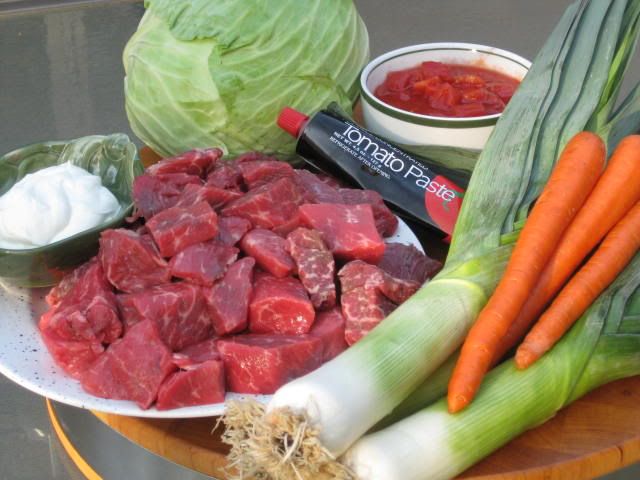 After browning the meat and sauteeing the leeks and carrots, the cabbage, roasted beets, red wine vinegar, brown sugar were added to the dutch oven: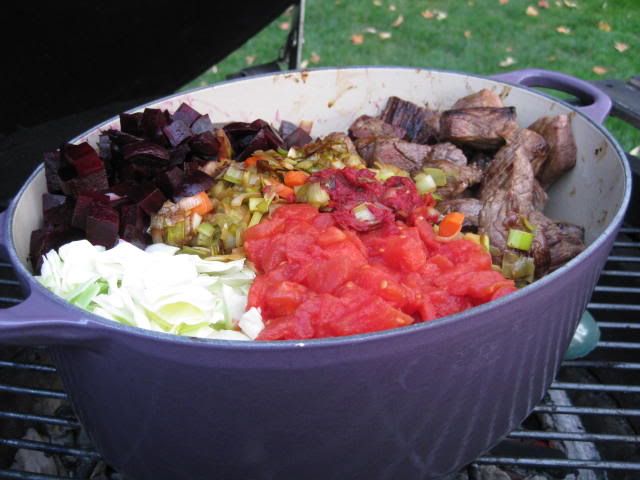 After adding beef stock,I brought it to a near boil, then barely simmered for 3 hours. I then emptied it into a lasagne pan to cool quickly in the fridge while I cleaned the dutch oven. I transferred the soup back to the dutch oven and took it over to my mother's house where we reheated the borscht and served with pretzel rolls and a dollop of sour cream. No dill, it went to seed already.
Nadia was so close and yet so far, lol.