So thanks again goes out to Mad Max and his turkey recipe and technique! Pretty much followed his method but changed a few minor things here and there. I did end up basting after all.
Turkey covered in a butter/fresh sage&thyme mix.
Mummified the top half with bacon. :woohoo:
On the egg. Ended up changing my mind about using a pizza stone on top of the plate setter. But it's pictured here.
About an hour or so into the cook.
Few hours later...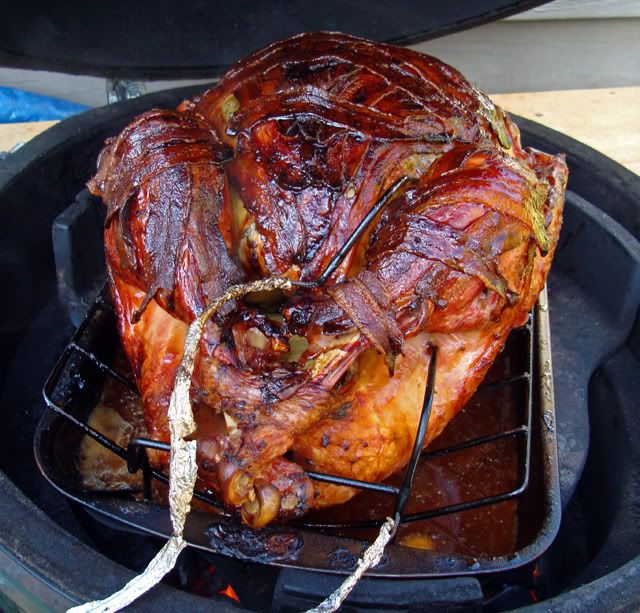 Ready to come off...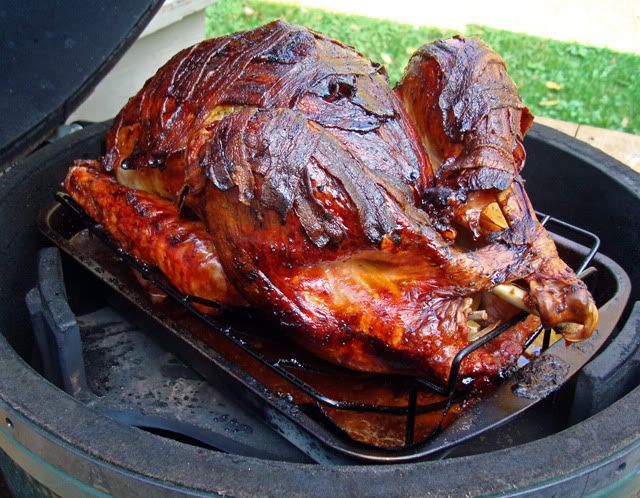 At the in-laws now starting to carve.
Very juicy bird!
This was what was left after the vultures got to it claiming their stakes for left overs for sammaches.
I've been "told" I'll be doing the Christmas turkey now... :laugh: