I really like Thanksgiving dinner, so I thought, "Why not celebrate with our northern brothers?" So I egged a 7.5 lb natural turkey breast with the trimmings: dresssing, gravy, roasted yams, mashed potatoes, cranberry sauce, green bean cassarole, and an apple pie.(No pumpkin pie, because I just picked some Northern Spies that I was eager to use.)
The turkey breast with rosemary, sage, thyme, and butter for the rub:
Turkey prepped wth the compound butter under the skin and on top and plopped on the egg, indirect. I threw on some beets to make soup from later this week.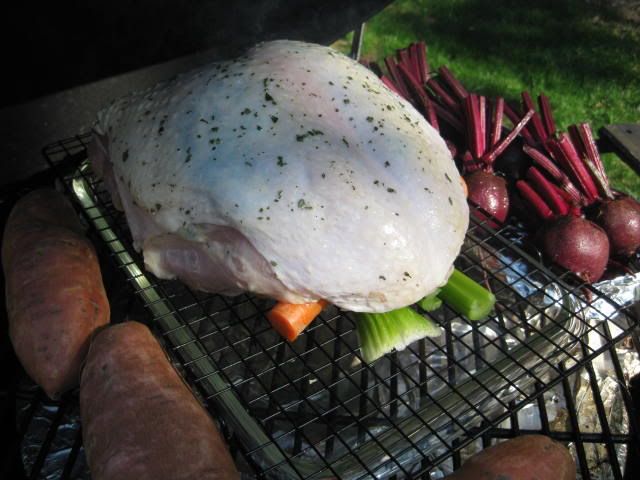 The roasted turkey: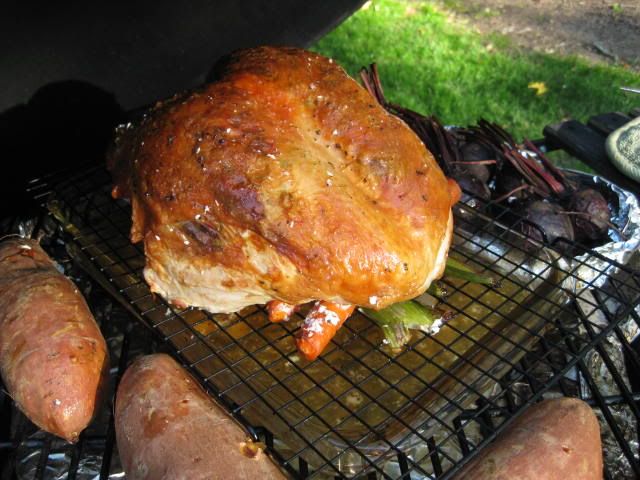 It was 80 degrees so we dined alfresco:
The plated dinner: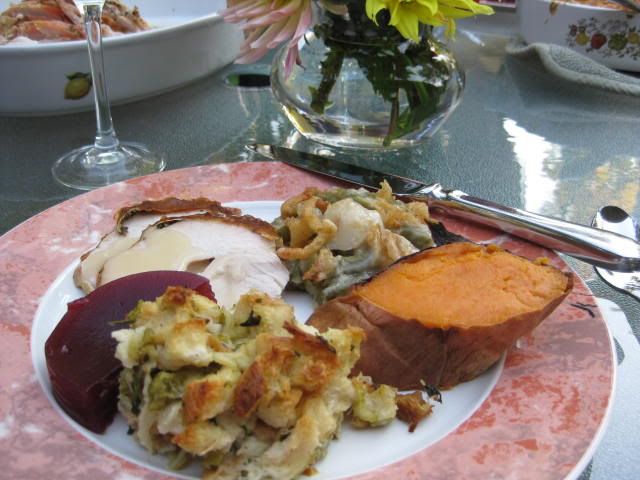 Dessert was a homemade apple pie with Northern Spy and Golden Delicious Apples with caveman coffee. I tried a pie crust with 1/2 Crisco and 1/2 butter with 1/2 vodka and 1/2 water.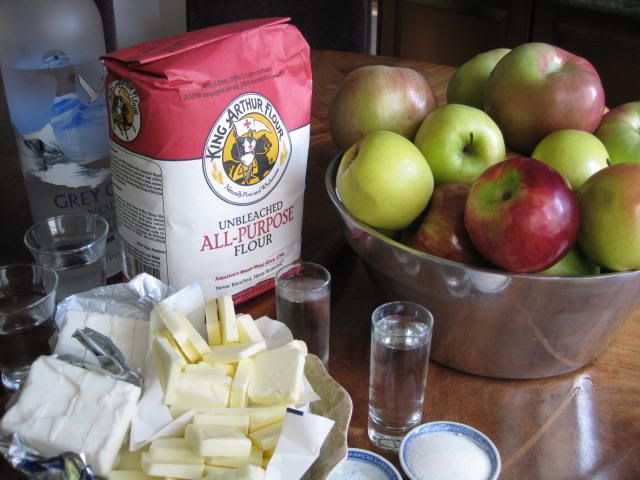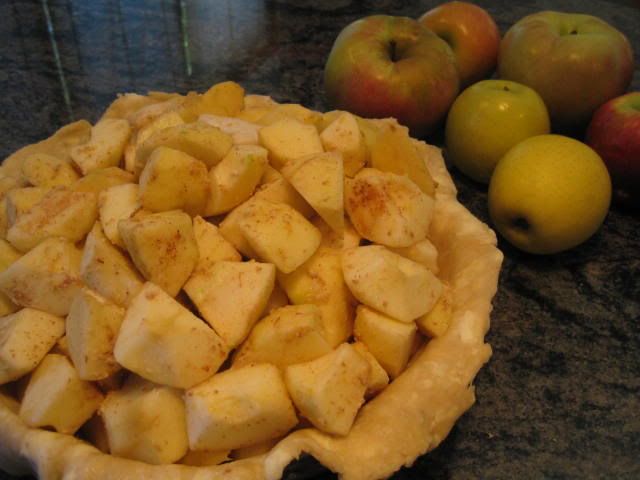 Pie coming off the egg: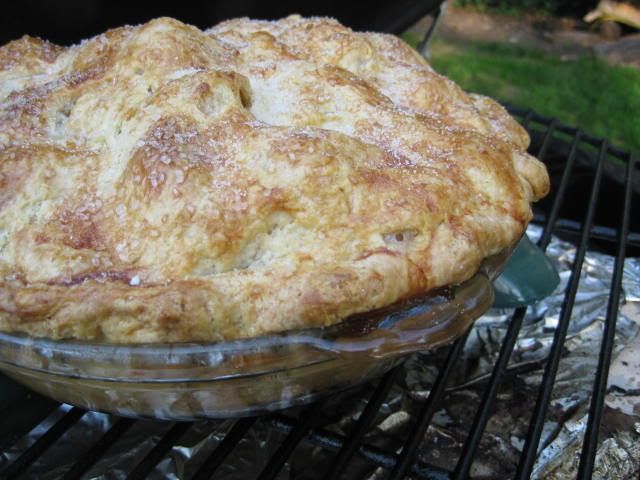 I hope all our Canadian neighbors had a wonderful Thanksgiving Day!