EZBB Ribs
Thirdeye Style, Thanks thirdeye, these are some of the best ribs I have cooked so far. I did them entirely on the egg but that doesn't change much.
My rib set up, indirect, apple and cherry for smoke.
Just after going on. Brushed with mustard and rubbed. I misted them with half apple juice concentrate and half apple cider vinegar roughly every half hour for the first three hours.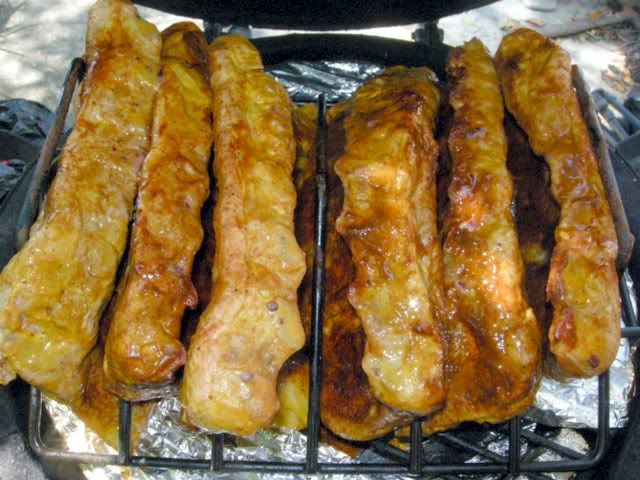 One hour on.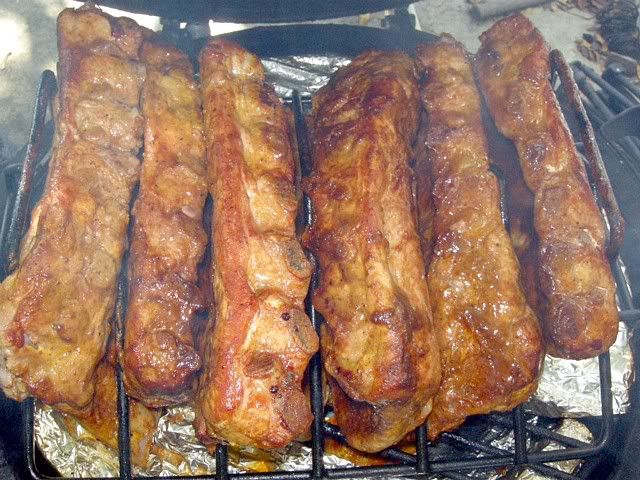 Two hours on.
Yup , you guessed it . . . 3 hours on.
Pulled to foil.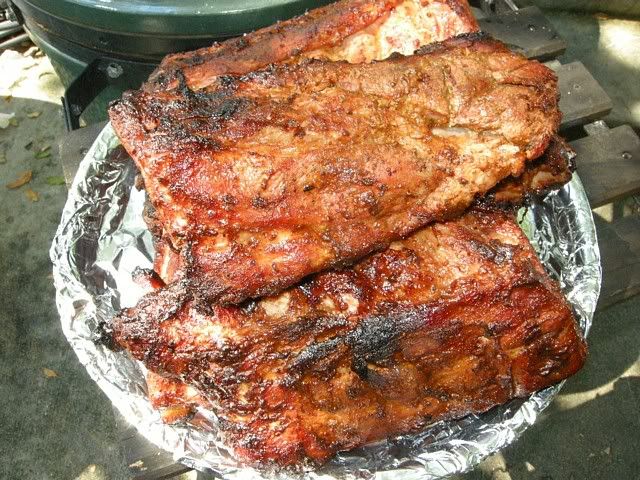 Brown sugar, squeezable Parkay margarine and honey. Place meat side down in sugar, margarine and honey and wrap well in heavy duty foil.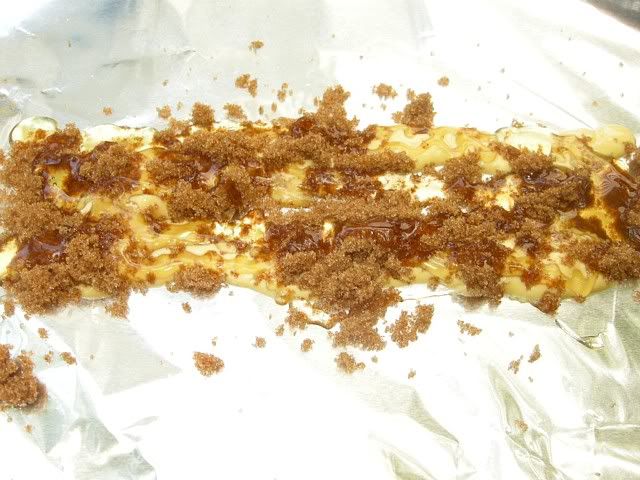 Stacked them like fire wood, meat side down instead of trying to put them back in the V rack. I re arranged them half way through after 30 minutes.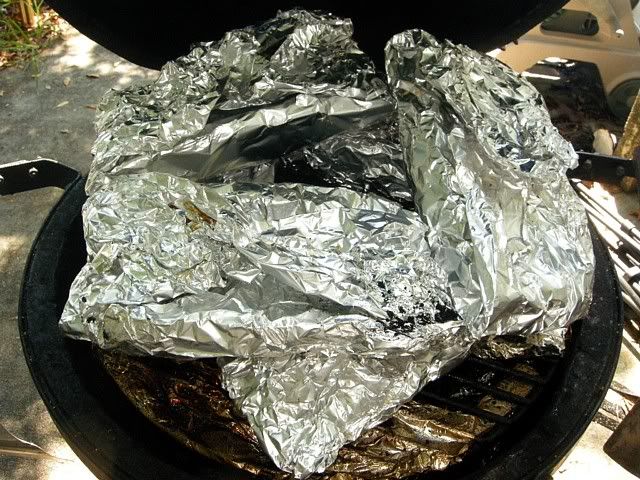 The finished ribs.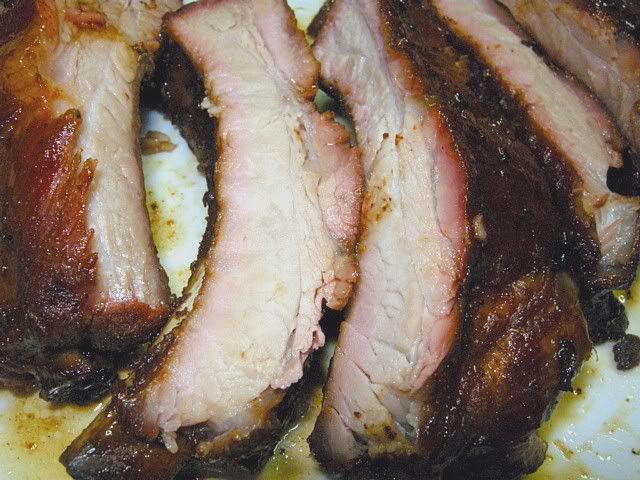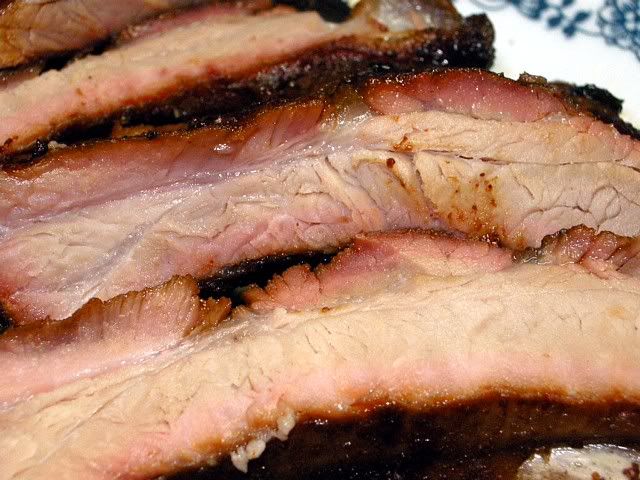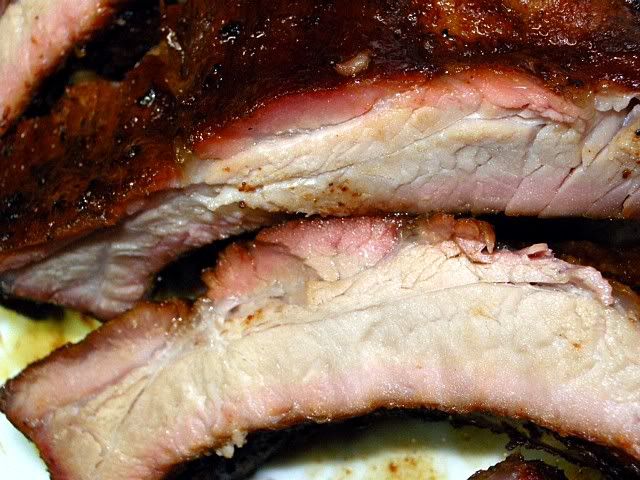 These were heavy, meaty ribs, just shy of 10 pounds for the three racks so I gave them a 3-1 at about 285º. Next time I can probably cut my times a little. I'll know better as I eat these. This was the first time I have tried Frontier lump. It had been sitting under my trailer all summer wrapped up in a trash bag. When I got it out the 20# bag felt damp but when opened it looked fine and was. I thought it burned a little hotter and faster then the Royal Oak that I am used to. Seams like good stuff.
Gator