I've been really wanting to try a Rack of Lamb, one problem.. My wife doesn't like it. So I took advantage when she was out of town babysitting the grandchildren. I used the recipe in the Big Green Egg Cookbook. They were awesome. Herb Crusted Rack of Lamb page 75.
Seasoned & on the Grill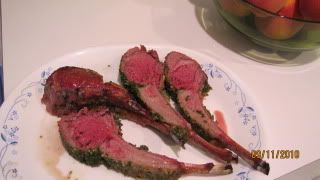 Cut & ready to serve!!!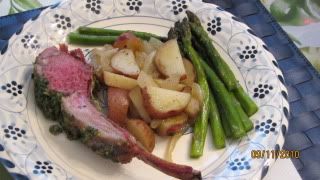 Served with some asparagus, potatoes & onions. Also a very nice bottle of red. They were delish!!