KayNOCook and I would like to thank everyone that helped make the fest a great time. Here are the rest of the pictures that we have. Hope you enjoy them. Great Eggers, Good friends and wonderful Food. Life is Good.
Jim and Kay
egret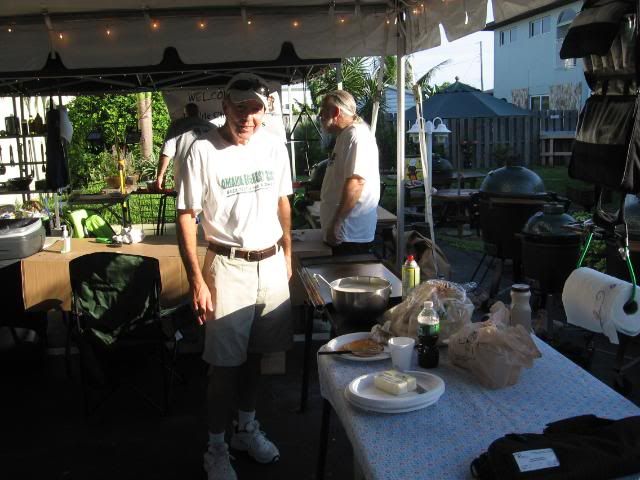 Bubba Tim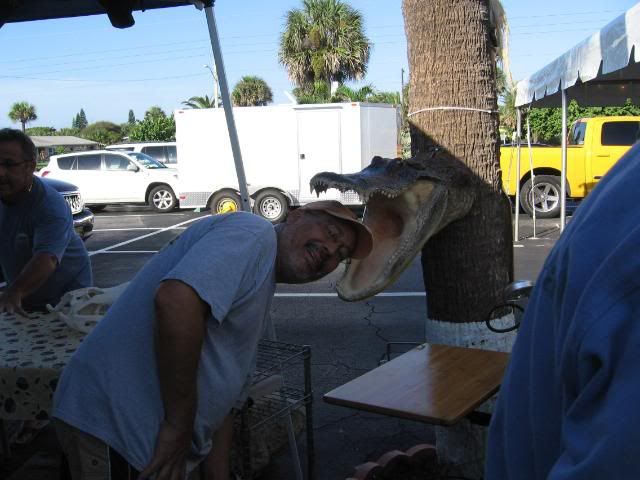 Mainegg & Patty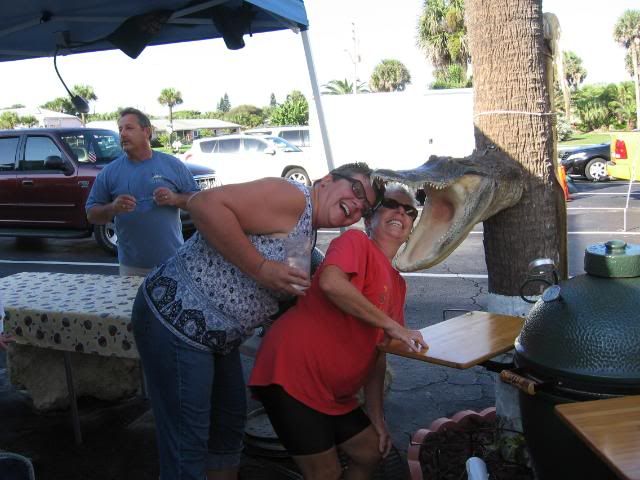 Julie & Neil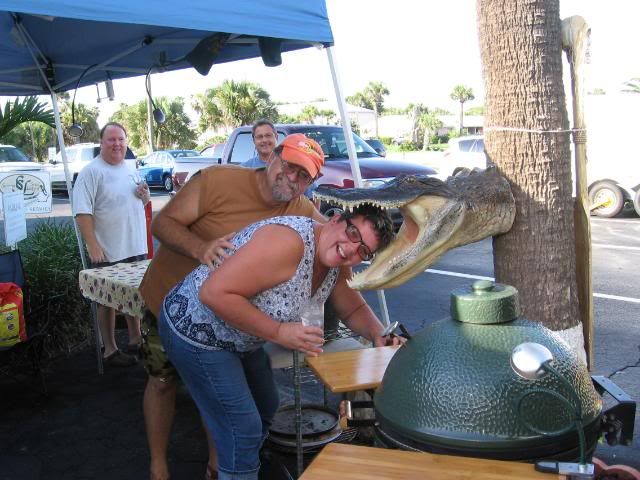 Jay & Kathy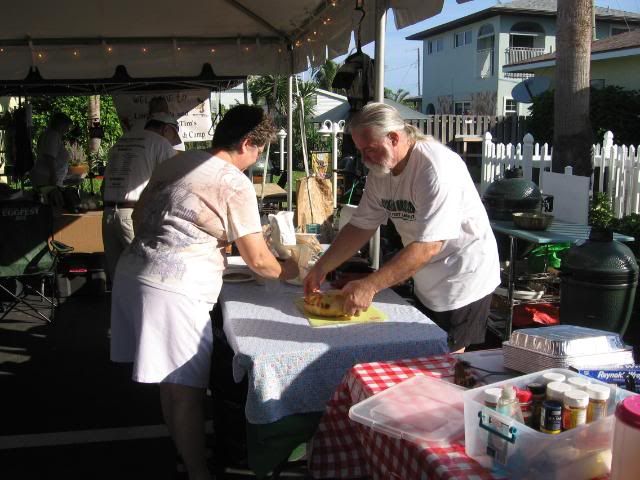 Pancake Judges!!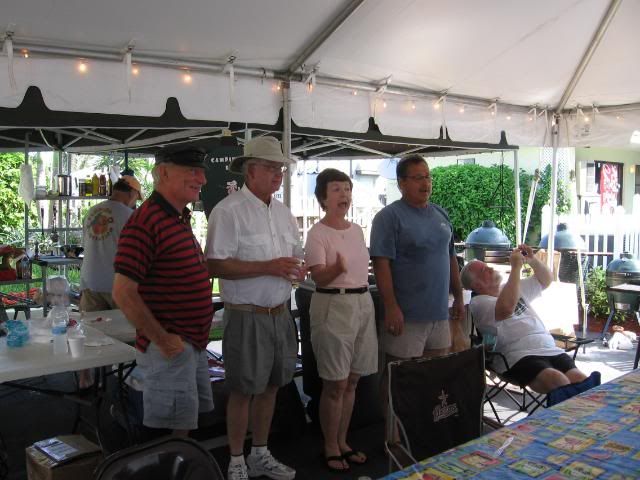 The guy with no hair on the left won.
Todd and Kenny enjoying a great Father Son moment.
No this is not the way it goes!!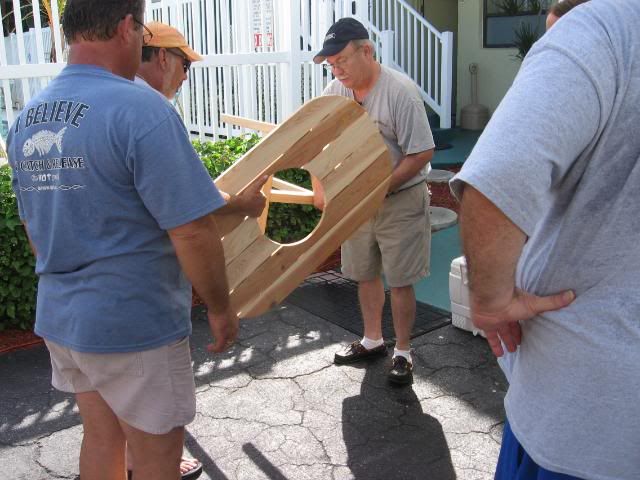 Grill Man Dan making deals with Jupiter Jim and Bonehead in the forground.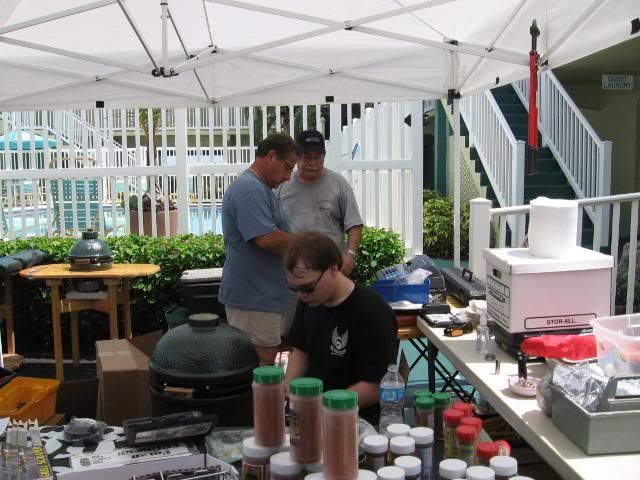 World famous Pork Butt Mike doing Chicken & rice :laugh: No Pork :ohmy: It was very good.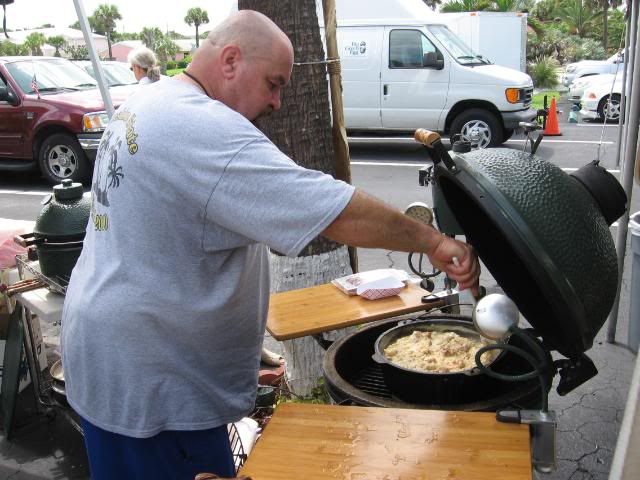 Janine, stuffing mushrooms & them was good.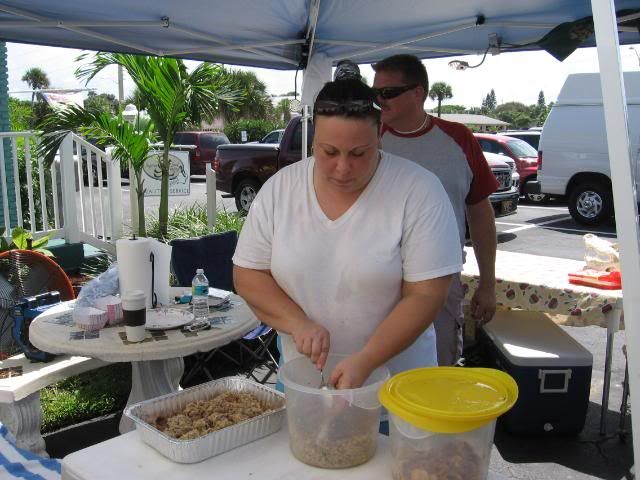 I'm cleaning up after Pork Butt, can't take him anywhere.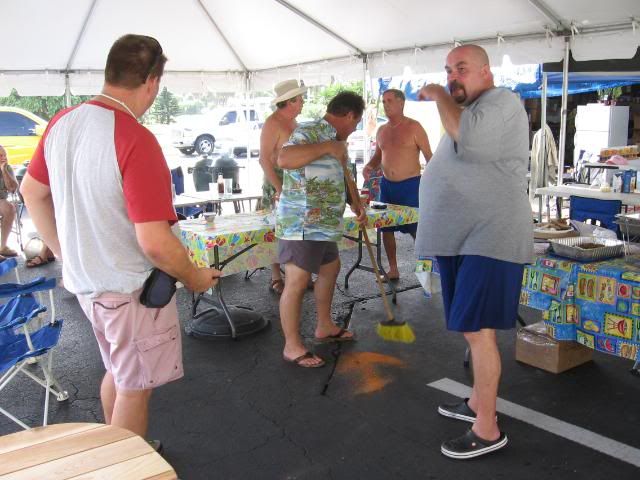 KayNOcook debuts in Gators Gone Wild.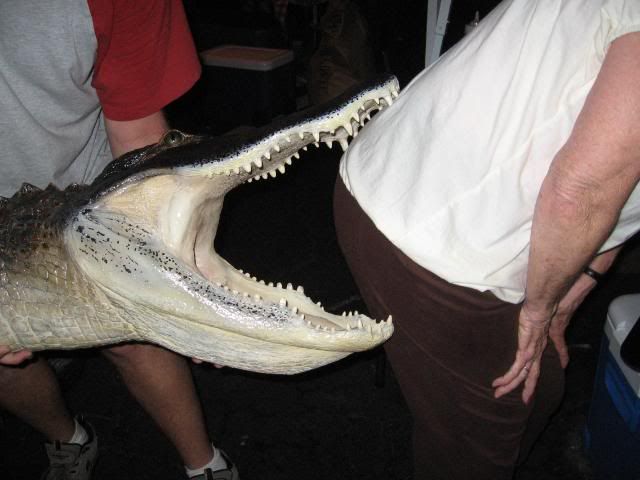 Proof as to who the real cook is!!
Jupiter jim and little Chef serving the worlds best Gator Ceviche. Thanks Michelle.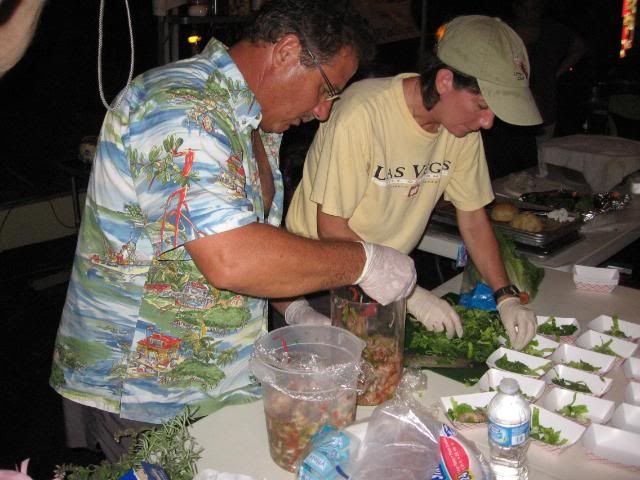 KayNOcook's pineapple pie yummmmmmmmmy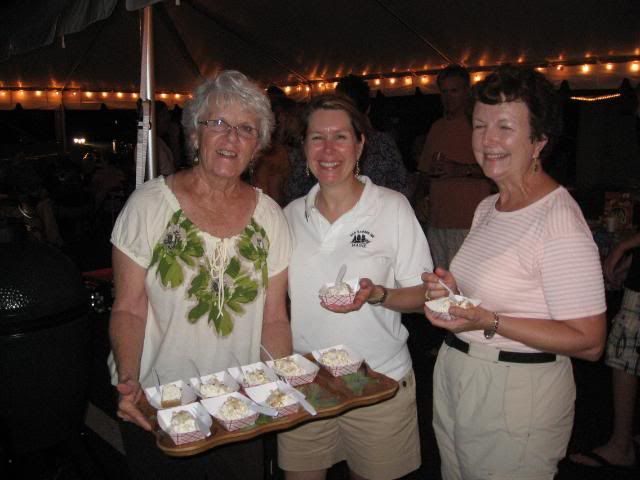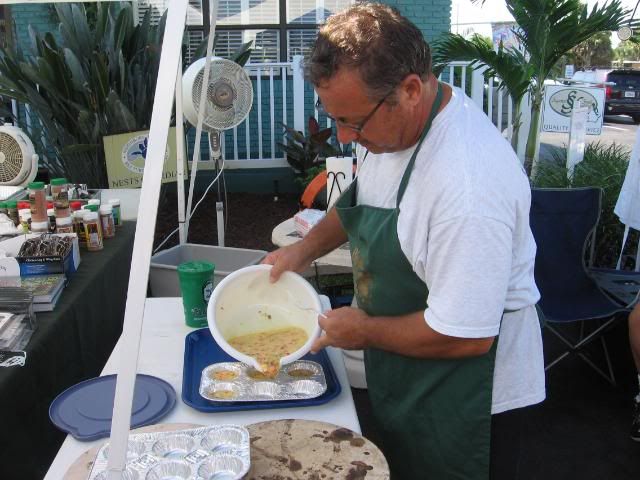 Todd's personal hairdresser!!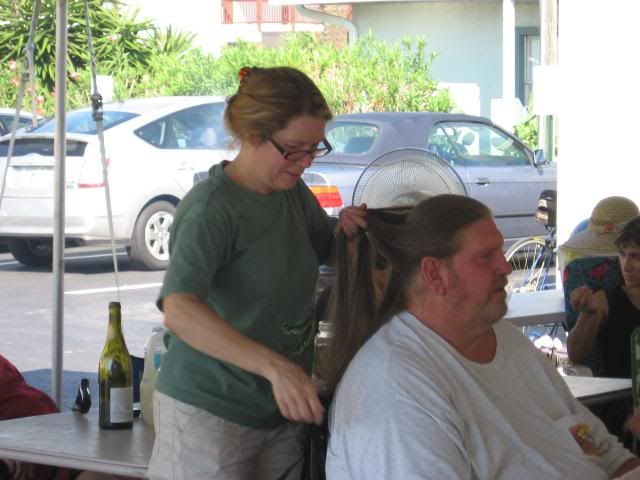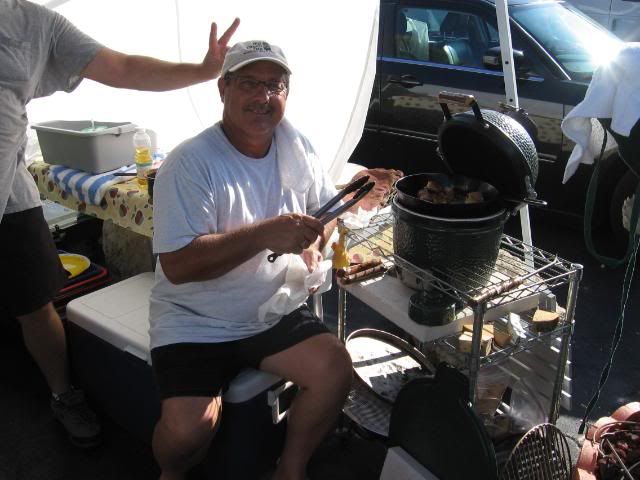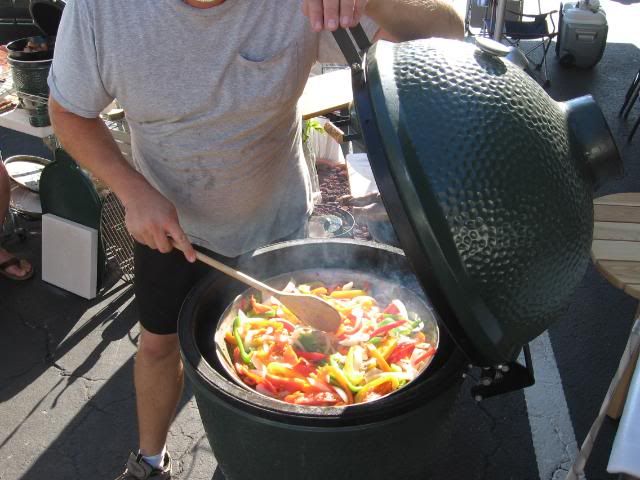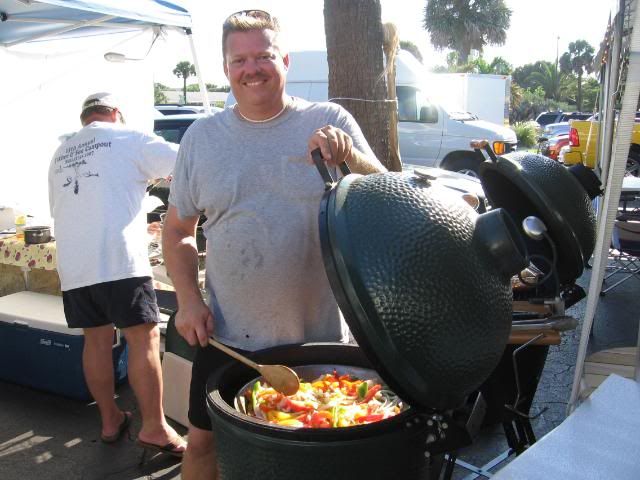 The fest was a s wonderful as todays Sunrise.
Thanks for looking.
Jupiter Jim and KayNOcook
I'm only hungry when I'm awake!
Okeechobee FL. Winter
West Jefferson NC Summer