last night was steak...normally I don't care about the Choice vs. Prime difference when egging steaks but man o man these were good. Prime ribeyes from Costco, trust me on this one!
actually 2 ribeyes and a thawed-out porterhouse. DP Raising the Steaks, and extra S&P (a must!), 90 sec sear and 20 min rest, finished at 400 a la Sir TRex...
ready to tear apart...vino is a 2007 Trapiche Broquel Malbec, Mendoza...quite tasty!
melt in yo' mouth good!
Friday was quesadilla night...good use of thawed out chicken tenders: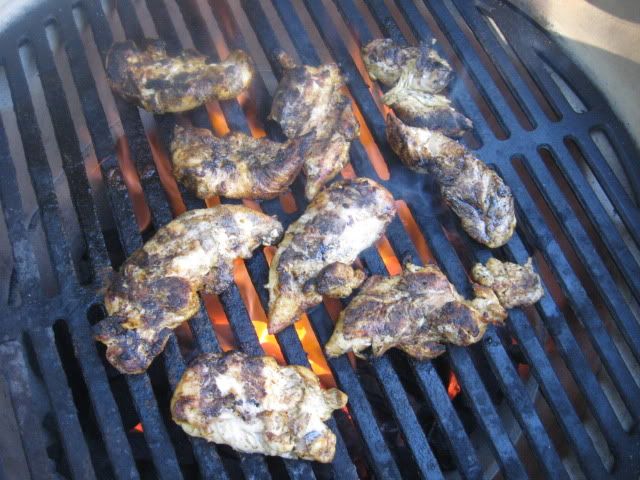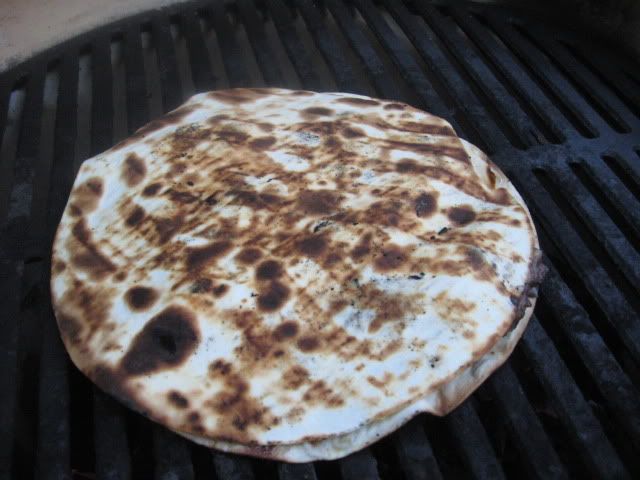 kind of a blurry shot but egged chicken rubbed with cumin and chile powder, S&P, green chiles, cheese and refried black beans.