Something new for me: Pastrami!
I got the how to from Old Dave's (aka dip stick) blog:
http://olddavespo-farm.blogspot.com/search/label/Corned and Pastramied Beef
If you haven't discovered Dave's site you should visit. A lot of great info there.
Thanks Dave for all your help.
ready to be egged.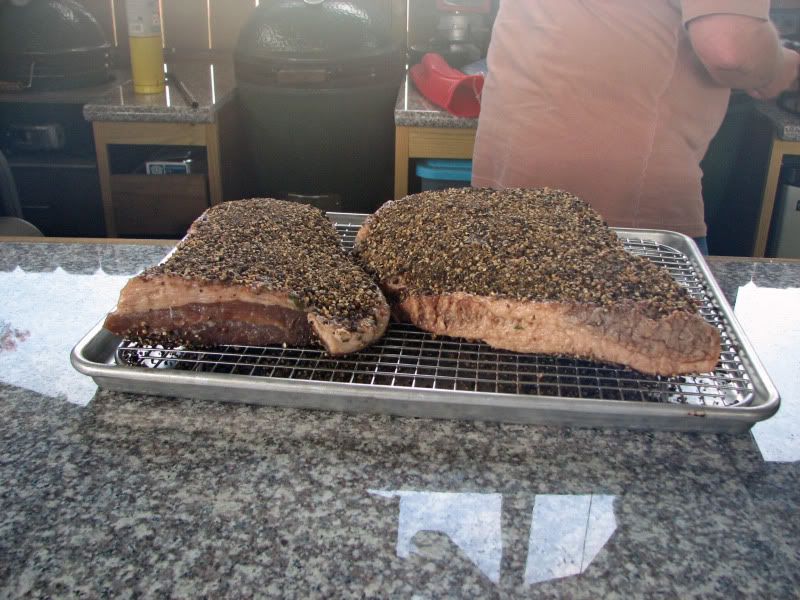 ready for the slicer.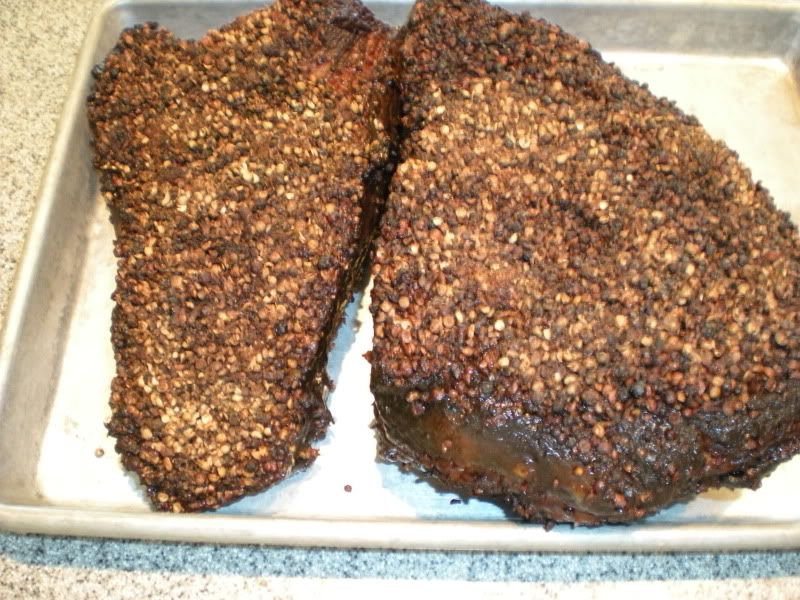 That's a lot of pastrami Pawpaw!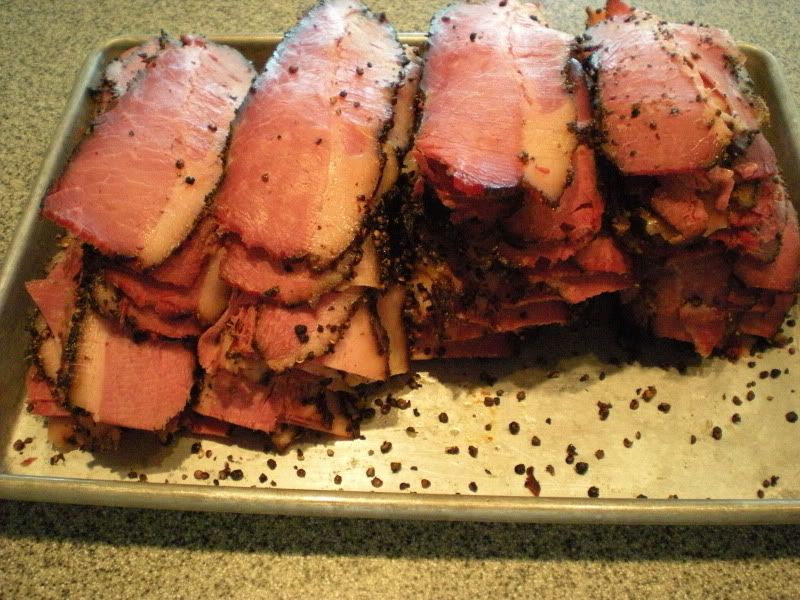 All worth it!