I had some ground lamb, and wanted to make something different than lamburgers. Here's what I came up with. Took the ground lamb, and added gremolata (chopped garlic, parsley, and lemon zest) and pressed it into a pie plate. Onto the Egg, dome 350-ish, direct, raised. The pick is after the pattie had cooked to about 115, and I had poured off the rendered fat.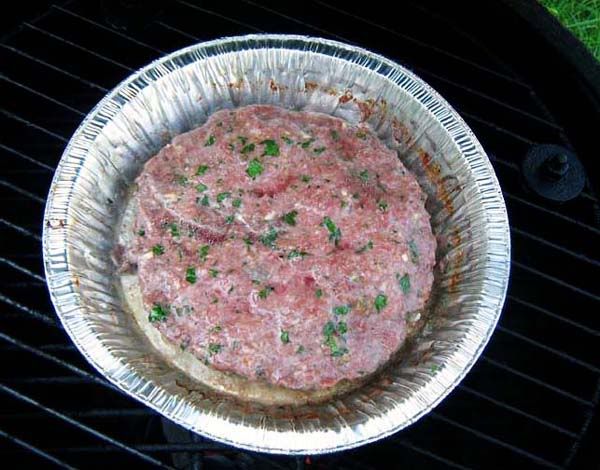 While it was cooking, I mixed some leftover mashed taters with an onion/garlic confit. I spread that as a topping over the lamb.
When that was a little browned, I topped it with grated parmesan, which browned up nicely.
By this time, the internal temp of the lamb was up to 160, and I figured that although ground, it was most likely safe.
Cut it into pie wedges, and me and wife ate it all up.
Overall, pretty good. I thought that the lemon flavor did not go really well with the very savory flavor of the garlic and onion from the confit. Next time I might try a bit of red wine in the lamb, and leave out the lemon. Also, the bottom was just a little burnt. Might leave a bit more of the juices and fat in the pan, and maybe go indirect.