My wife Thea called me from the grocery and told me she had purchased some swordfish and was on her way home. I have never cooked swordfish. A quick touch of the base with our resident Master Chef, Michelle(Little Chef)and I was on my way in no time.
It looks ok after just S&P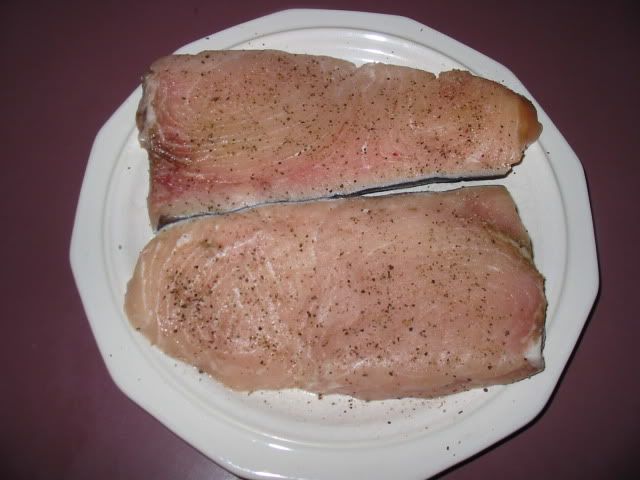 Looks even worse with a coating of mayo doesn't it?
Well, let me tell you what......It was to DIE for.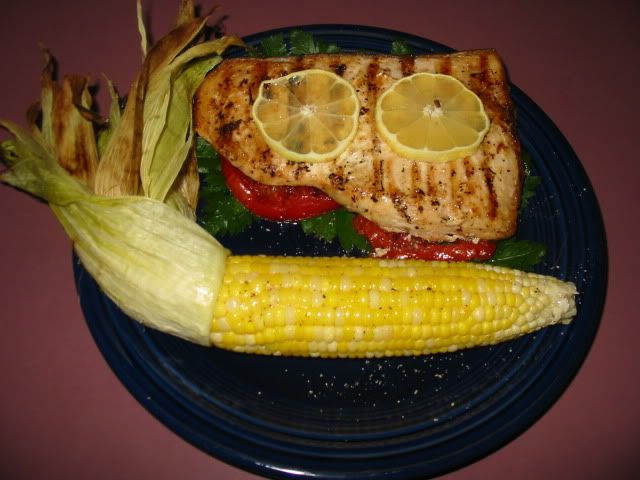 For all of you newbs who wonder who's advice to believe and who's to pass on, take it from one who knows, when Little Chef speaks, listen....and please take a second to read her bio. She's got it goin' on.
Michelle, Thank you. This swordfish just set a new bar for the fish standard in our household.
Mark