Here is the link to the previous post of this cook. Should've waited and posted once? Got a little too eggcited chuggin' coffee and eggin' at 0500.
http://www.eggheadforum.com/index.php?option=com_simpleboard&func=view&id=918652&catid=1
Everything went quite well. Adjusted the draft door twice the entire cook, first was after the heat up, and second when bumping the temp to 300 to finish. Total cook time was a 6 hrs. Texture of the bark was great when removed, holding them for 1 1/2 hrs until arriving at the campground didn't help. They were overdone IMO, but went over well. The Walkerswood Jerk Seasoning definitely has some heat, made my Aunts drink an extra beer or two.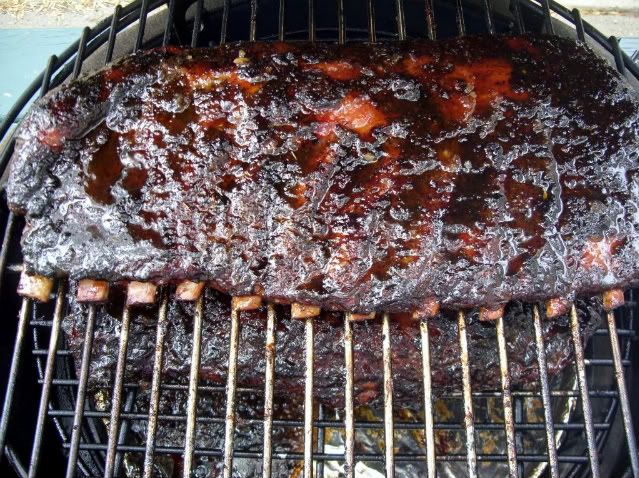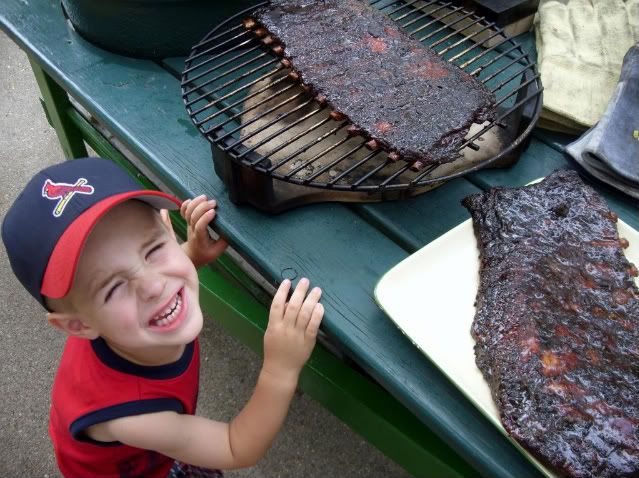 At least we didn't get skunked fishin' today, ended up catching a turtle. Can someone help me out with a good turtle soup recipe for the egg? :side: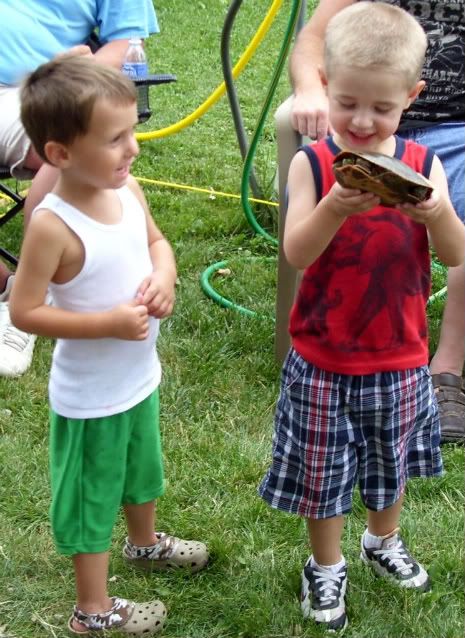 Thanks
Brandon

Quad Cities
"If yer gonna denigrate, familiarity with the subject is helpful."