Wanted to seer some duck breast but couldn't find just the breast so I bought a duck. Our course I will use all but the quack, quack.
Gumbo first - Have to have a good roux and secondarily a good stock.
Veggies for the stock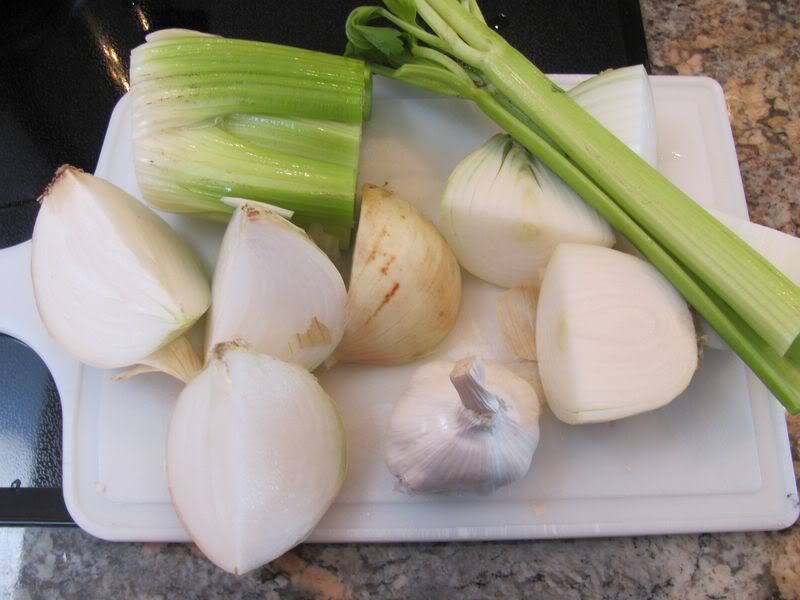 Cut up the duck, removed the breast, and dusted the parts with Tsunami spin. Browned all the pieces that were going into the stock.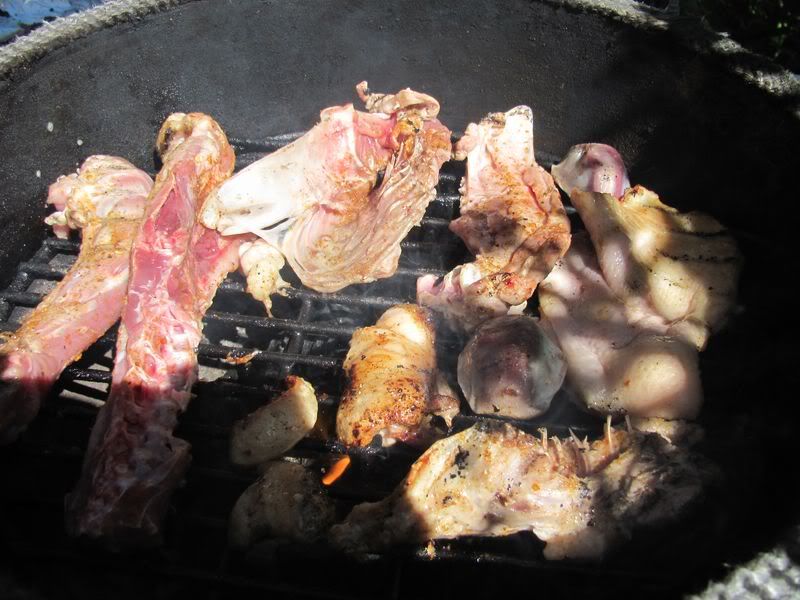 Browned the legs, thighs, and wings for use in the gumbo later. Started direct then smoked indirect with pecan.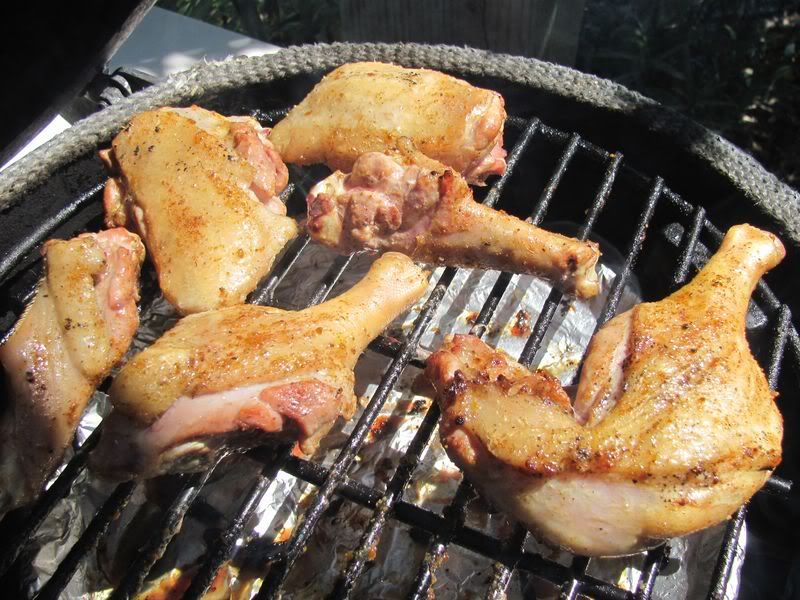 Started the roux with CI pot on the lump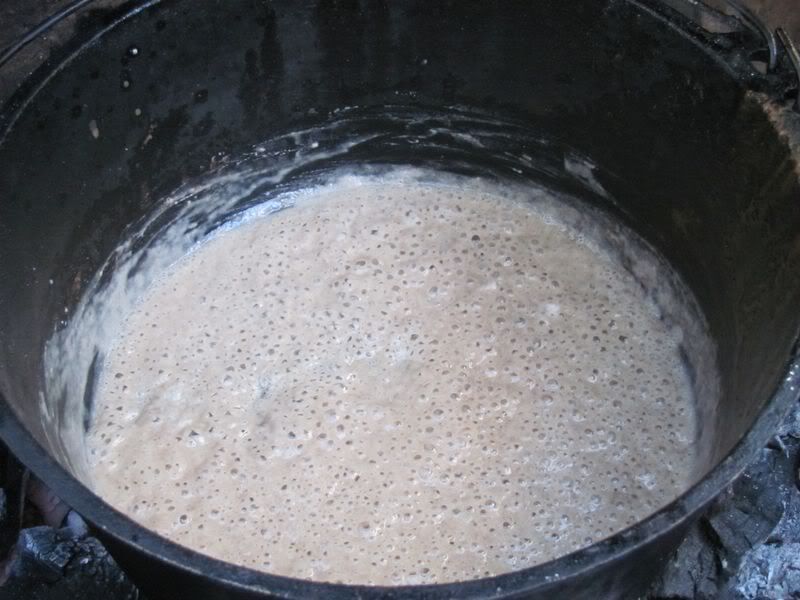 Starting to brown
Getting happy - pulled the CI pot off a couple times to avoid burning the roux. Took about 10 minutes. Time to add the seasoning.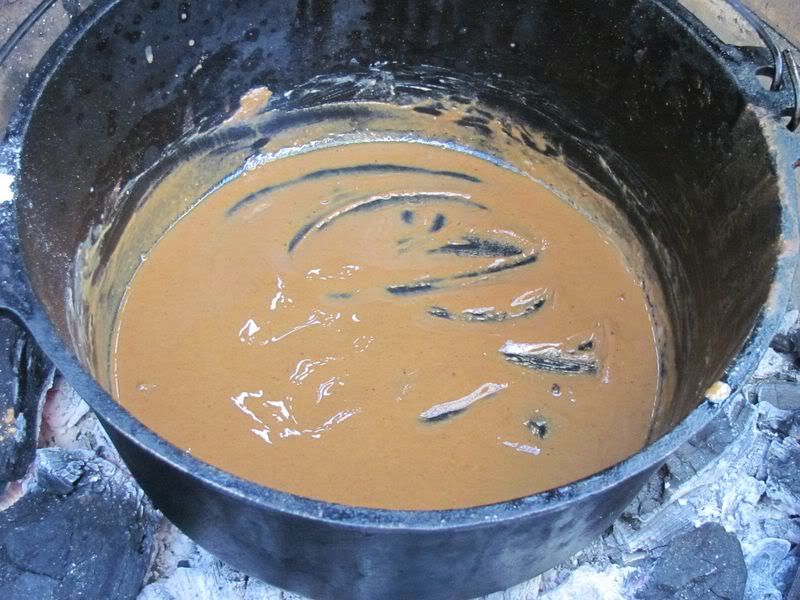 Seasoning - two bunches of green onions, two large onions, about 1-1/2 cups of celery and 1/4 cup of garlic.
In go the veggies
Duck and Andoille go in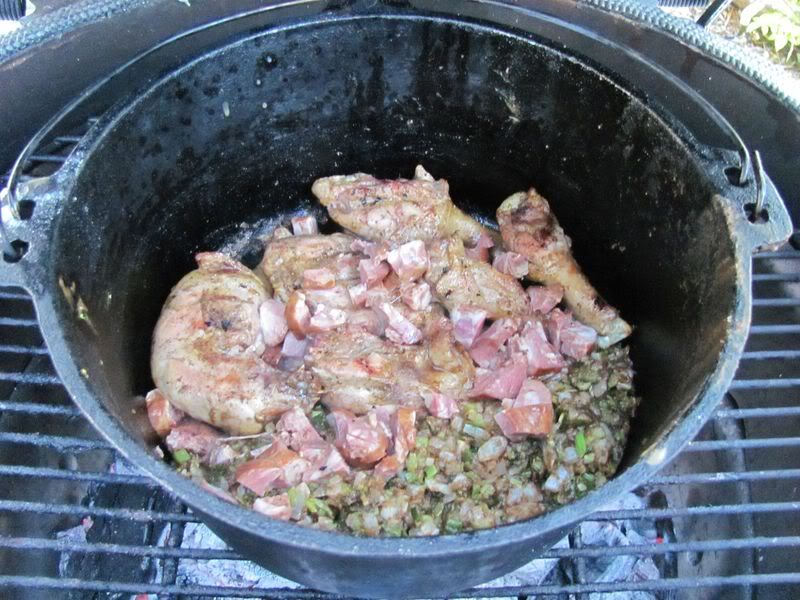 Stock goes in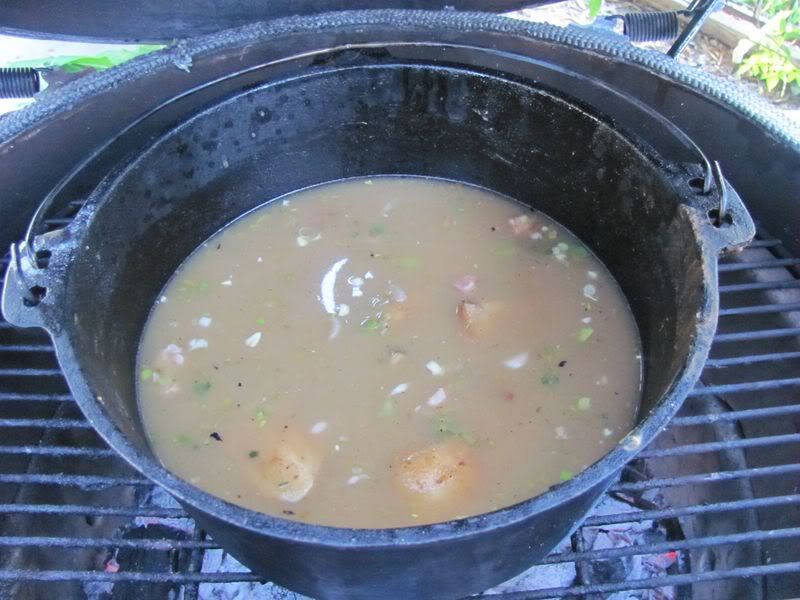 Simmered about four hours - stirring occasionally and adding a little stock as the gumbo reduces.
Tried a little taste and it is mightyfine - not for tonight though. Gumbo is always better the next day.