I tried something new tonight that turned out terrific and is definitely on my to-do again list. The recipe has fantastic Mexican flavorings that really do this dish well. One change however is do a better job at using less fresh Cilantro. Everything was great. Here we go!
The first thing is the ingredients for the Harissa paste...
Using a mortar combine and crush the following thingy's. Paprika, Chipotle with Adobo sauce, Garlic, Cumin, Caraway, XV Olive Oil...
Rub chicken vigorously but try to only use half of the Harissa. Store chicken overnight...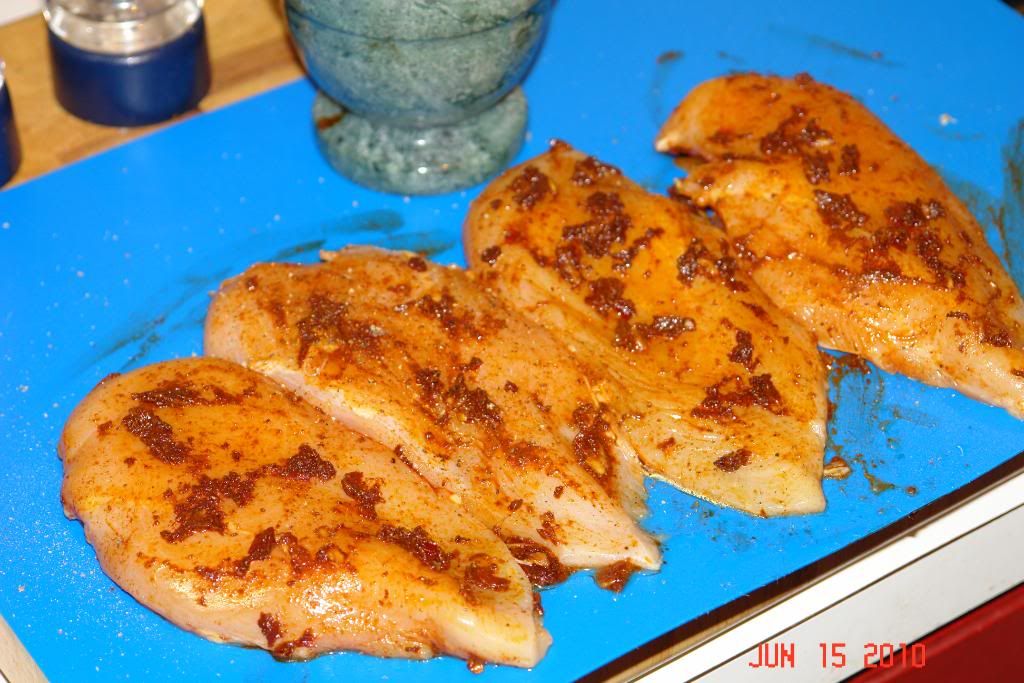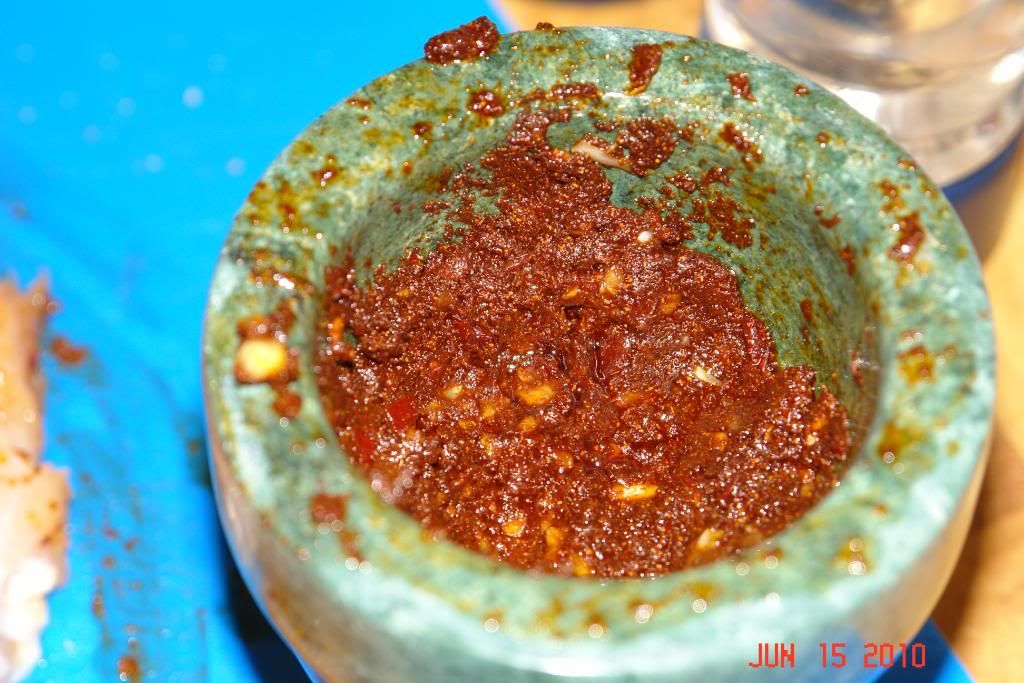 Now to the Green Chile and Tomato Salad. Here are the ingredients...The Avocados are for the Avocado Salad..
.
Grape Tomato's, 2 Green Chiles, Red Onion, Cilantro and 1T of the Harissa paste you sat aside earlier...
Refrigerate...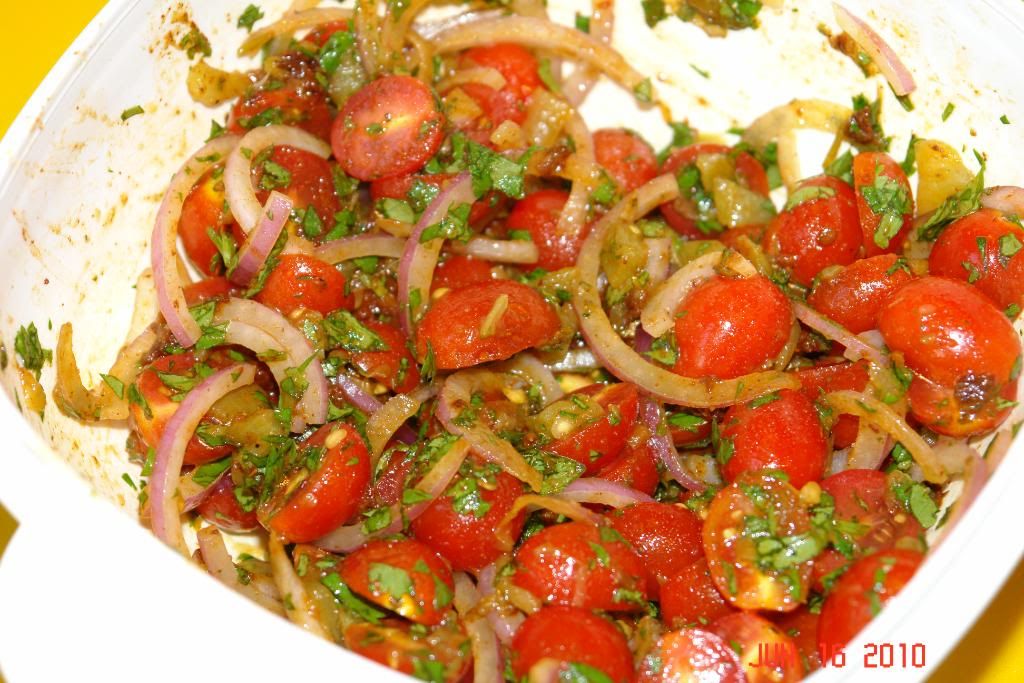 Avocado Salad is next, this is a very simple and plain version...
On to the Egg...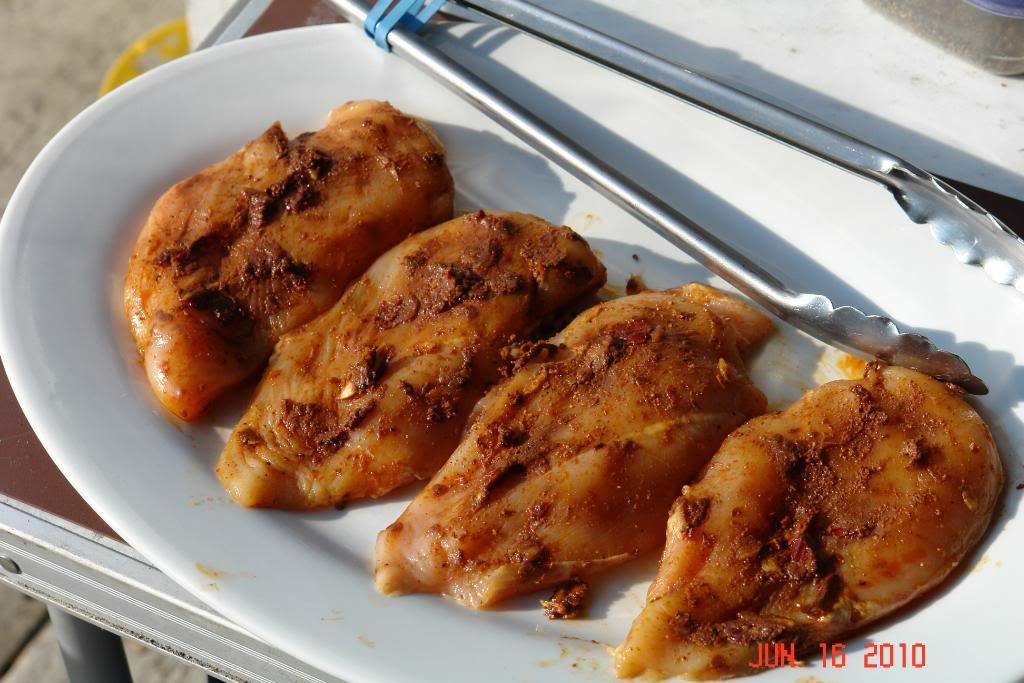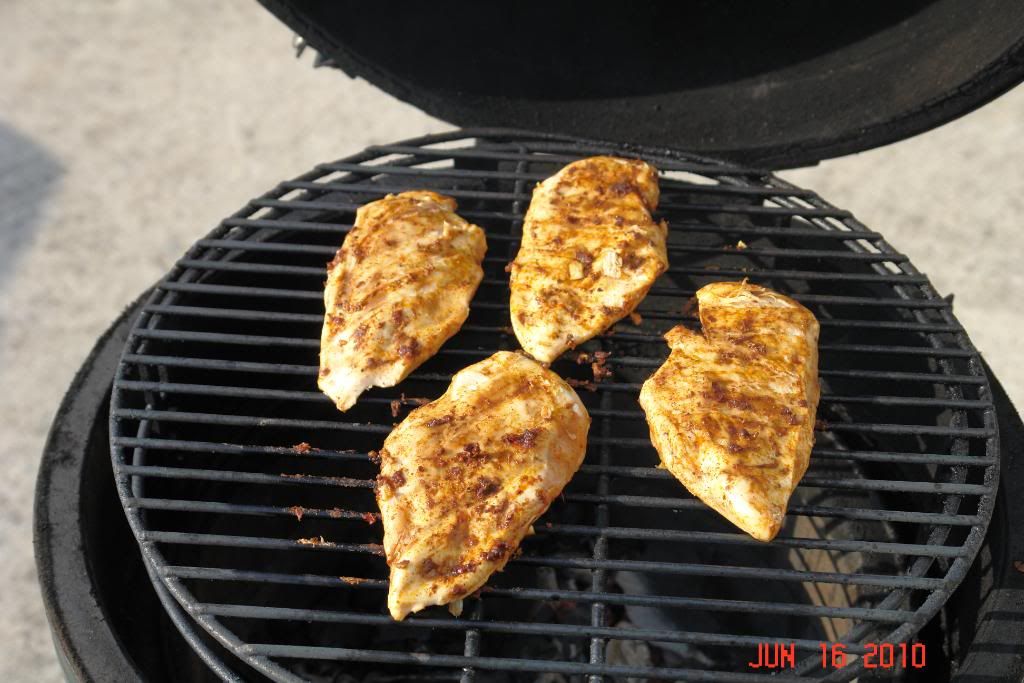 Plated and Eaten...
[/img]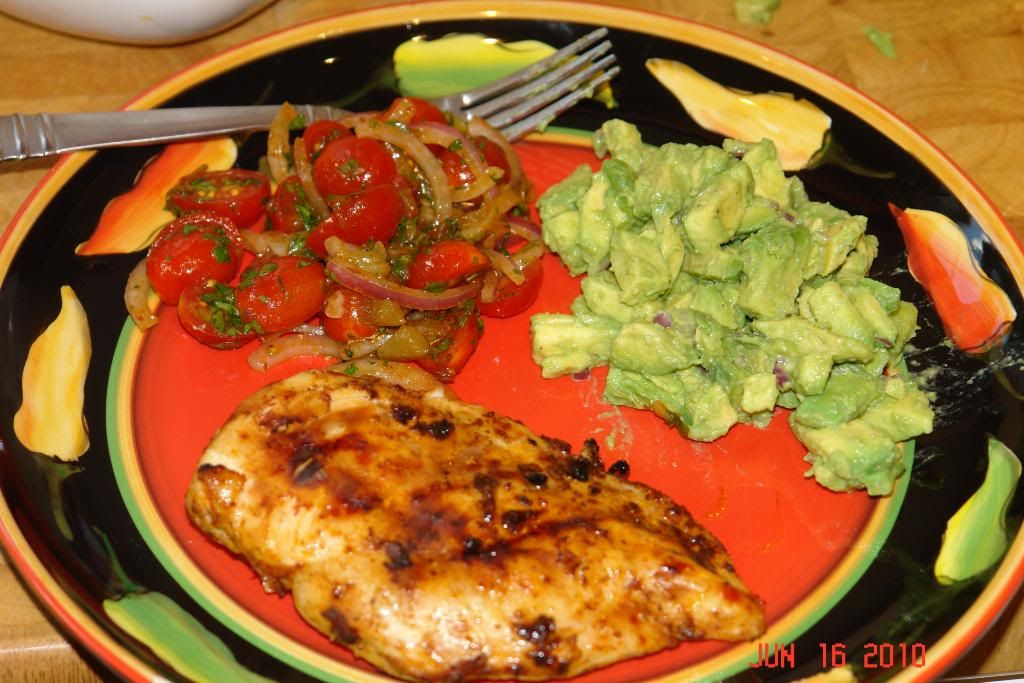 This was a lot of fun. If you try it I think you will find that the Harissa paste is AWESOME and can be used on all kinds of food. It was great when added to the chicken as you were eating it. Thanks for hangin out.
:woohoo:
:woohoo: :woohoo:
This is the greatest signature EVAR!