I egged this cook and checked the outside temp it was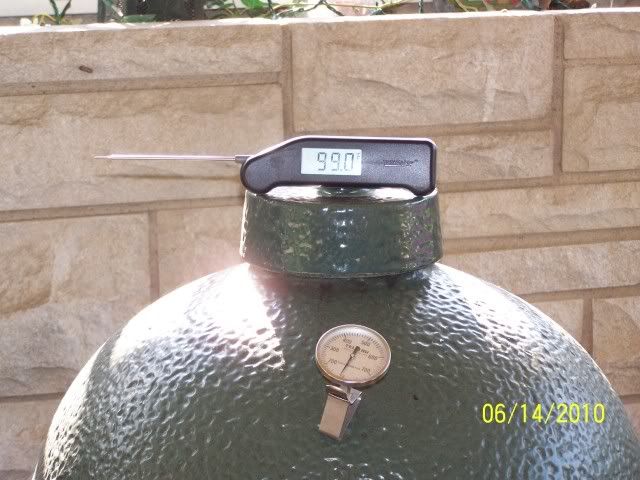 On with the cook
I had this pork loin brining overnight last night. This morning I drained the brine and replaced it with fresh water for an hour then I drained again and left covered in the fridge until we were ready to cook it.
When I took it out I took my jaccard to it and then I butterflied it and took the jaccard to it again. We then put some cold baked sweet potato slices in it as well as some smoked cheese and some bites of garlic. I rolled it up and covered the top in bacon and tied it with string. Raging river was the rub of choice.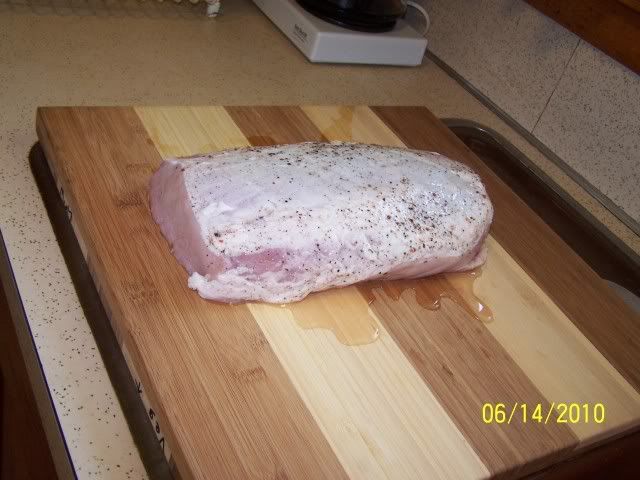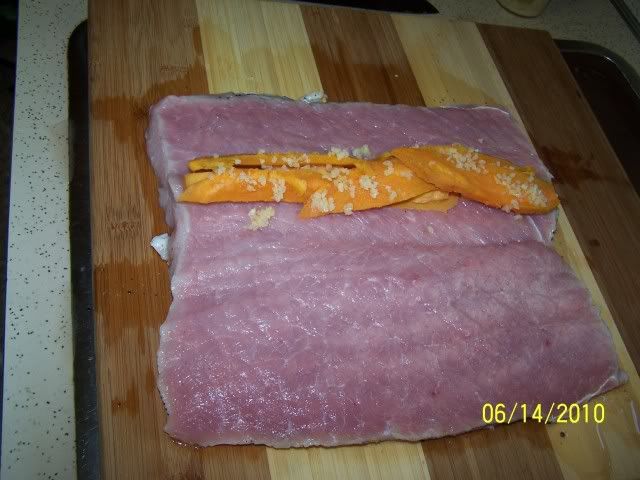 The egg was stable at 350° direct and raised high in the dome. It took almost 90 min's to get to 140°.
Then I pulled it and foiled it for 30 min's.
I could tell when I sliced it it was very firm in texture. When we took a bit it had great flavor and juicy bit not tender. Not in the least. I will pound it next time. If anyone has tips on making this cook tender I could use the tips. Tim