I finally got my hands on a 4 pound pork belly last week. I have been wanting to try my hand at making bacon for awhile but until recently I could not find any pork bellies. I could get them at my local Restaurant Depot but I had no need for 25 plus lbs. of pork bellies. I cured the meat with a Maple syrup, Brown Sugar cure that I found in Charcuterie by Michael Ruhlman & Brian Polcyn. This is a great book on the craft of Curing, Salting and Smoking meats.
Here is the pork belly all slathered with the cure. I left the skin on as per the books instructions.
In a Ziplock back for a nice 7 day rest in the fridge.
Fast Forward 7 days later and after a thorough rinsing a cured pork belly.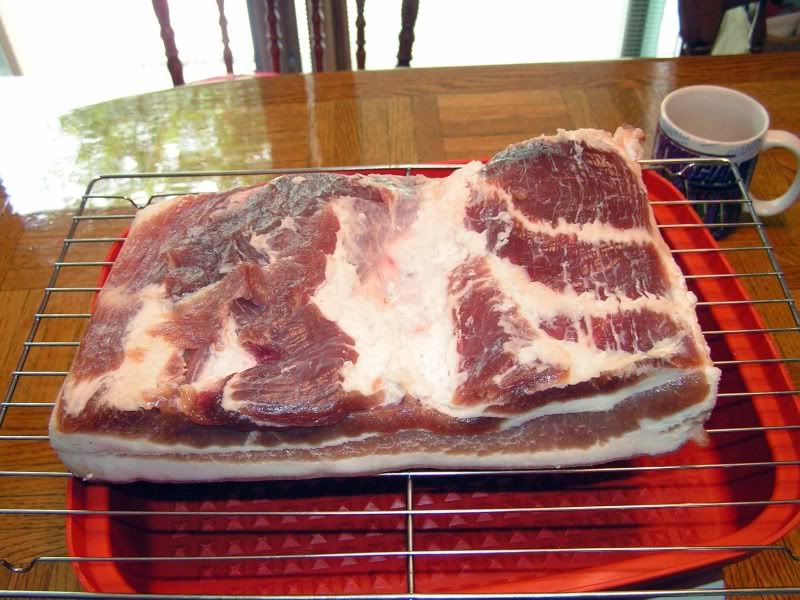 Get the egg to 200 degrees for a hot smoke and put in 3 nice pieces of Apple chunks for smoke. Three 3 hours later the meat was pulled with a internal temp of 150 degrees.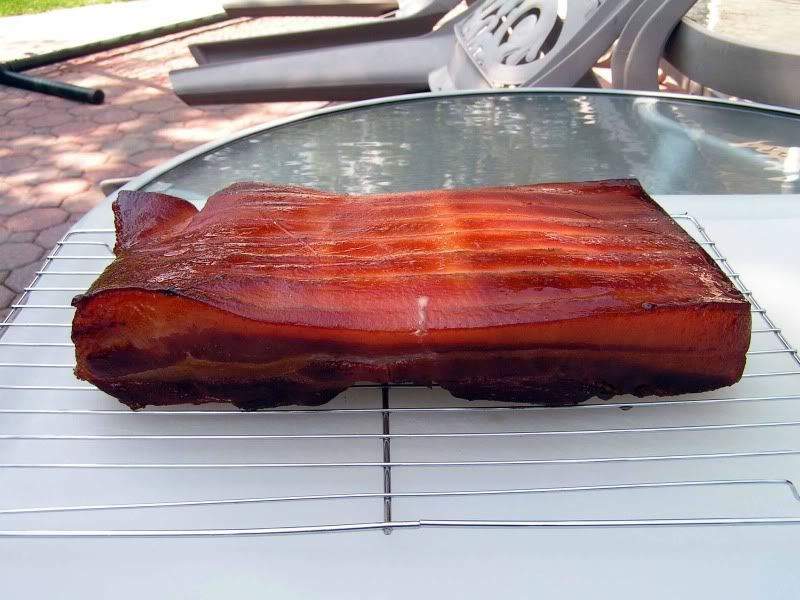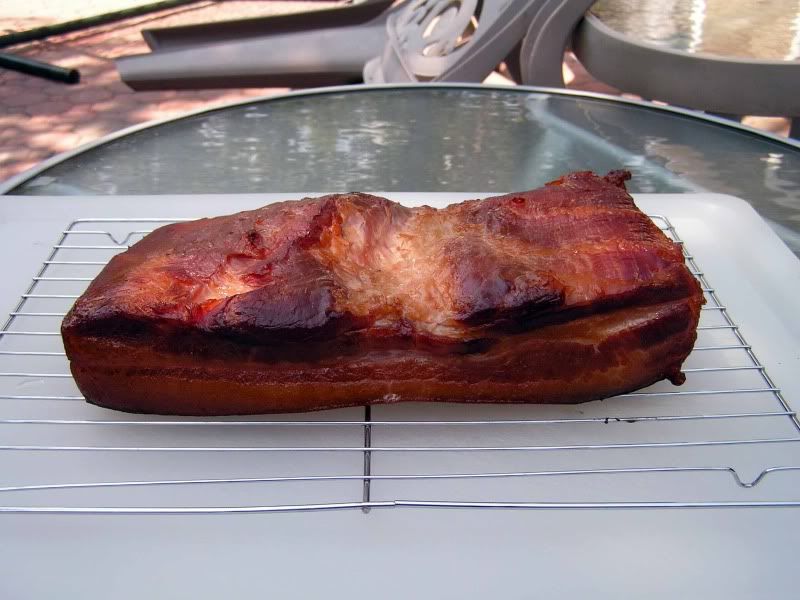 Sliced off the skin.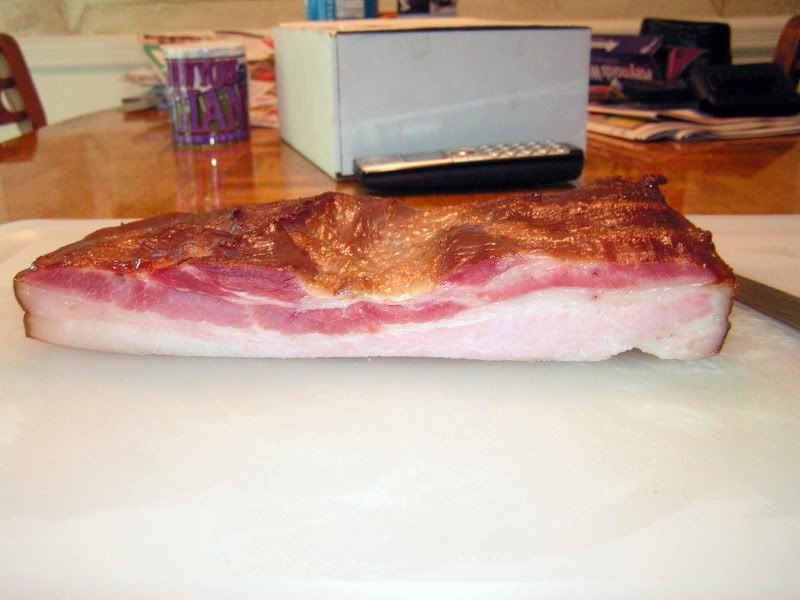 Here is the finished product sliced and packaged.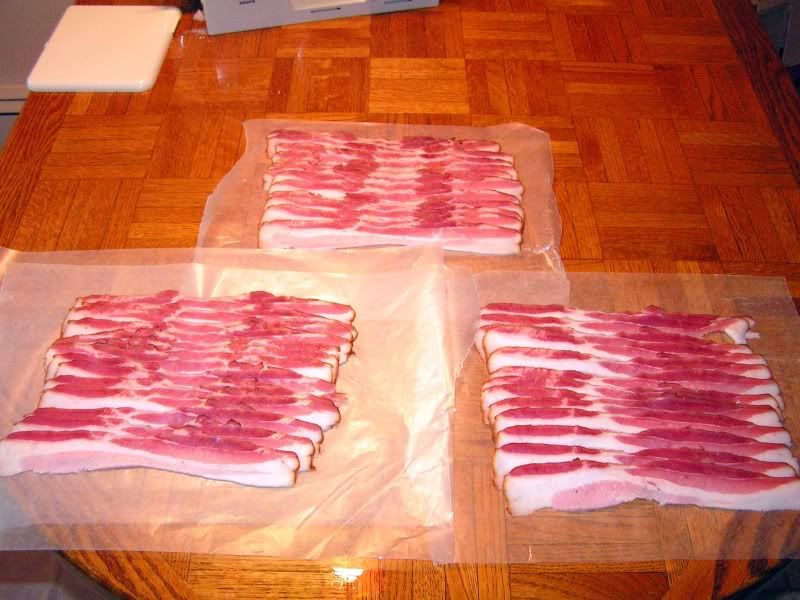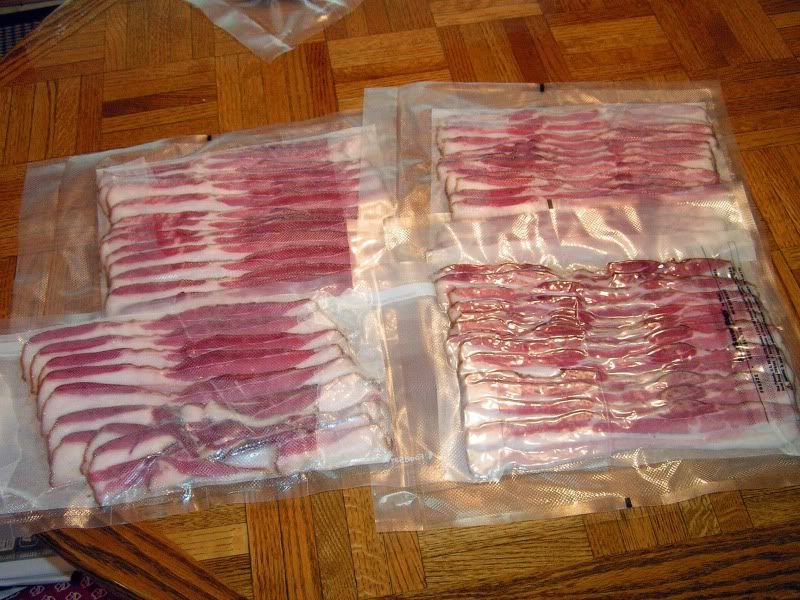 I have to admit that this bacon was some of the best I have had in a long time. The bacon was not salty like you get in the package store brands and it had a nicer flavor and a aroma then the bacon we buy at a butcher. Both my wife and daughter loved it and they are looking forward to making some BLT's later this week.
Everyday is Saturday and tomorrow is always Sunday.