We're feeling pretty super, how about you? The big game is fast approaching, and while we love football, we love an excuse to invite people over and cook even more! You too can cook like a champion with recipes from
Dr. BBQ's NFL Gameday Cookbook
: Grilled Tuna Sandwiches from Seattle and Baked Brie from New England. Who's going to win? You'll have to cook both to find out.
The 17th Annual EGGtoberfest was amazing - here are the highlights 
Click Here
Turbo Brisket
So much for planning. I left this morning around 7:30 AM with the dome at 230°F. I came home at just before 11:00 AM and the dome was still rock solid at 230°F but the internal meat temp was at 188°F. After a few minutes it hit 191°F and is headed to 195°F. Brisket looks fine, even good. Smells great. I checked the temps with an instant read thermometer and they are consistent. 11:10 AM sitting at 194°F Pulled and wrapped at 195°F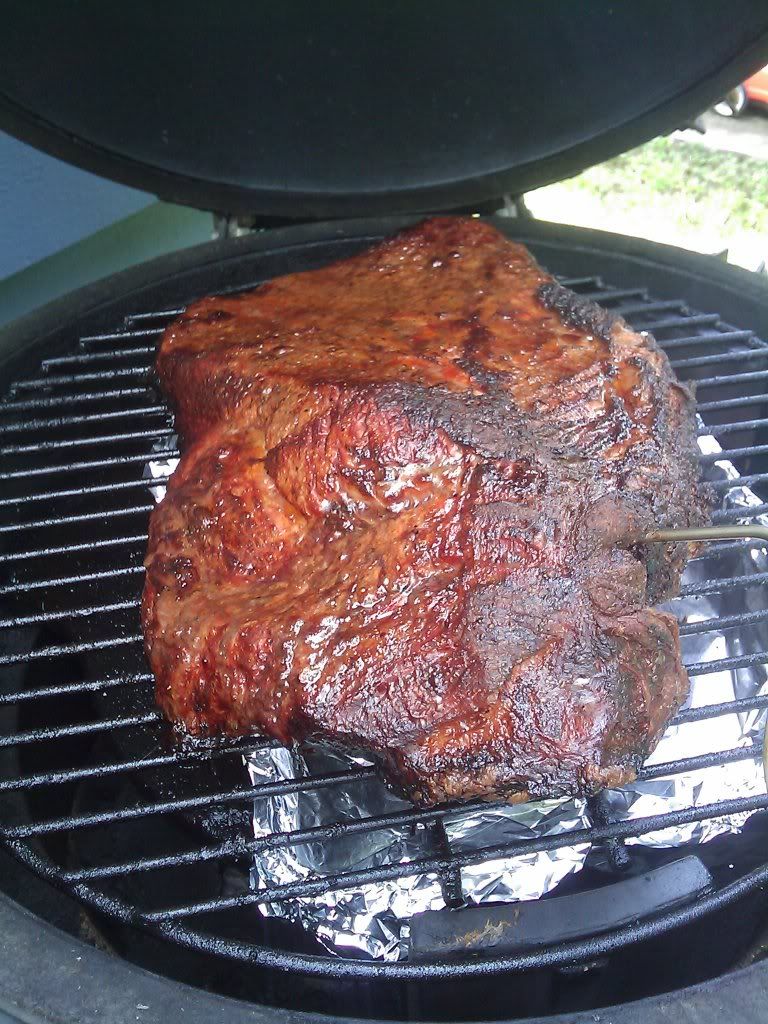 The baby is asleep in its cooler.