I think I finally got this to work. This is my first post with pics.
I'm making a turkey in the oven with stuffing and will make a gravy too. Love it. I've done them on the EGG before, but I prefer the oven for making the stuffing and gravy and this is how my family likes it. Still, I wanted to use the EGG for something so I figured I'd make a pie.
Both of my boys said pumpkin so that is what I went with. Used my bread machine to make the pie crust too. Haven't tried it before so we shall see how it is. Fingers crossed.
Anyways, here are the pics. It was done at 450 for 15 minutes, then 350 for about 45-50.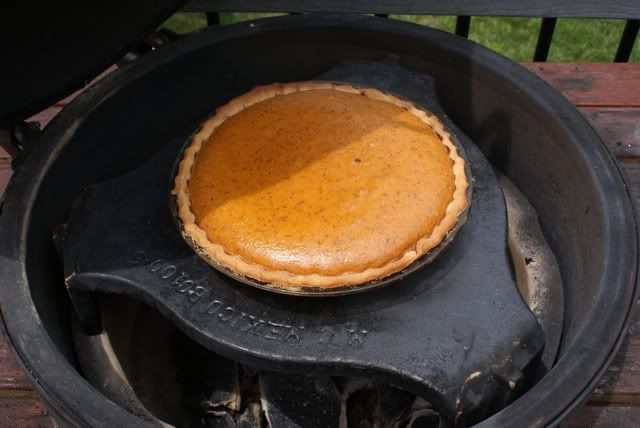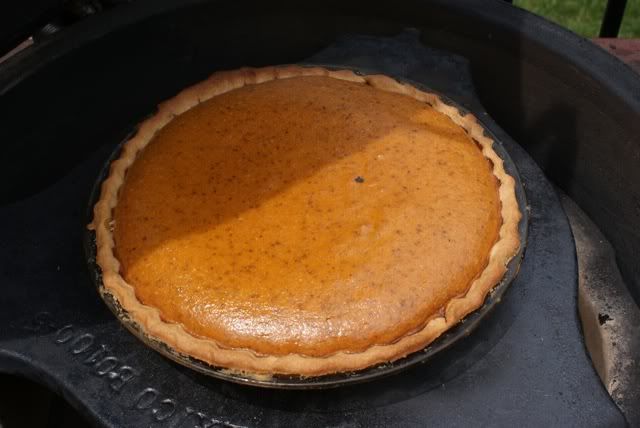 Gotta love the versatility of the EGG. It's a Large BGE for the record.