Well so I decided to give Ribs another shot and I wasn't dissapointed! I used the forum for advice and used the 3-1-1 method! I rubbed them the night before.
Ribs on. Yes 3 racks of Baby Backs and 2 Beef.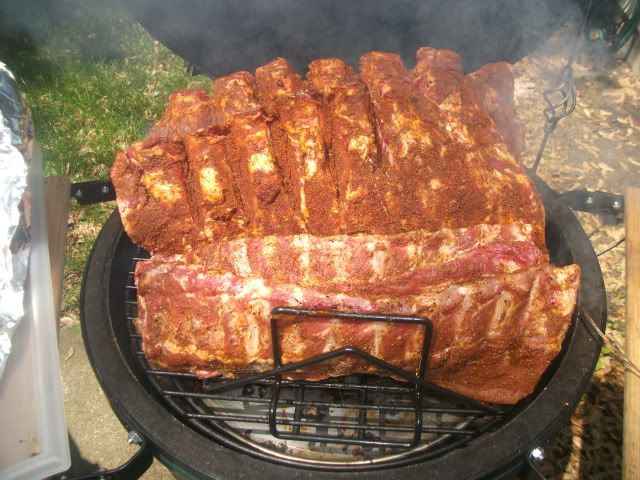 Sauced for the last 45 minutes!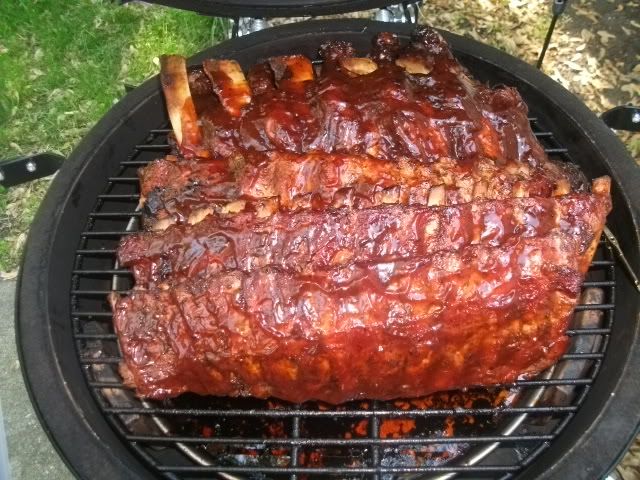 Plated with Corn on the Cob, Mac Salad and Insalata Caprese w/ balsamic.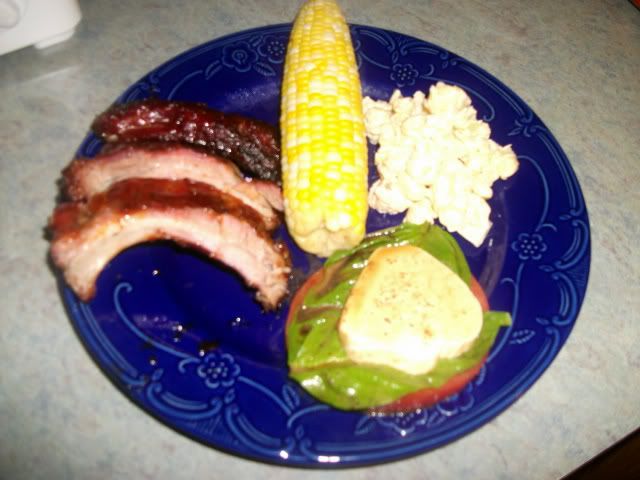 Very Good Meal I must say!! I am sorry for not getting a Pic of the Beef Ribs but they were too Big for the Plate :woohoo: