Well, decided to do my first real low and slow this weekend on a Boston butt. Was able to pick up a nice 8#'r for a little over $11. Put in a container with a two liter bottle of Dr. Pepper on Friday evening, pulled it out, dried it off, then slathered it in yellow mustard and the rub recipe from Eldar Ward on the Whiz's site. But went on about 7pm on Sat with a full load of lump and 4 large strategically placed Mesquite chunks. Butt came off at 1:30 this afternoon then into a cooler double wrapped in foil, then stuffed with blankets till dinner at 5:30... Enjoy!
Butt going on, plate-setter legs up, drip pan then cooking grate: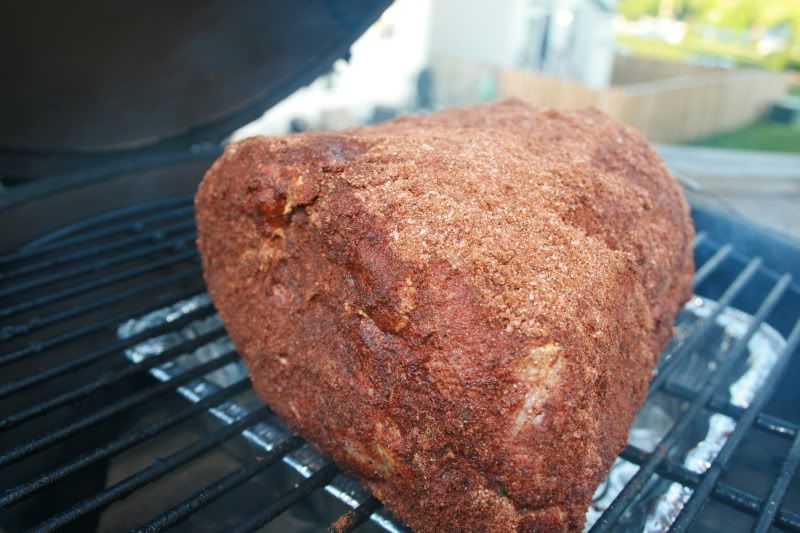 Meat Probe Inserted:
Temp set, ready to go: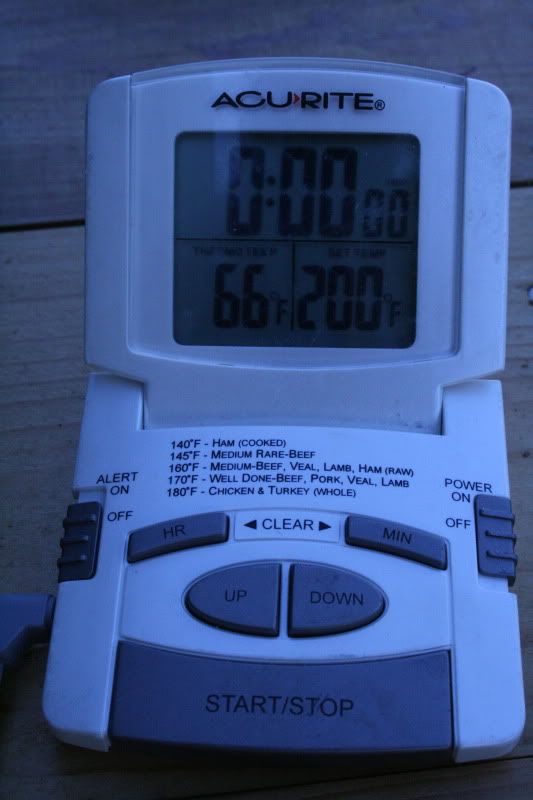 First lump of Mesquite smelled so good: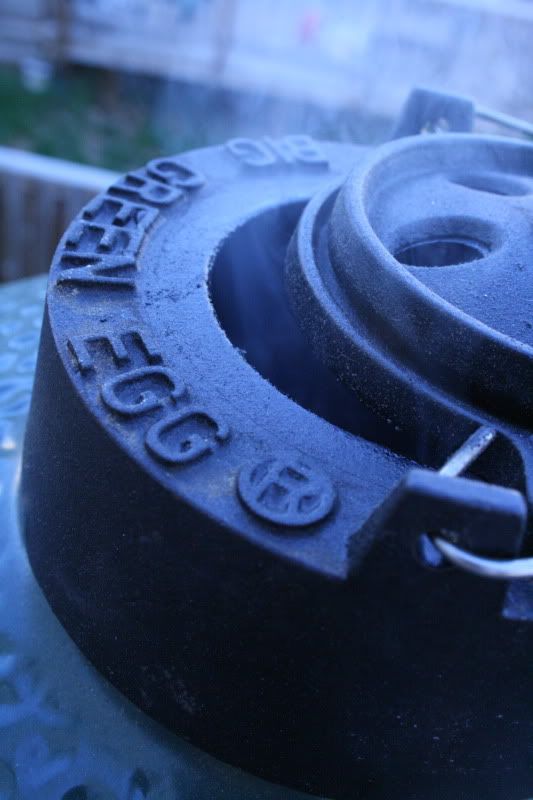 Bear Paws took care of this in about three min!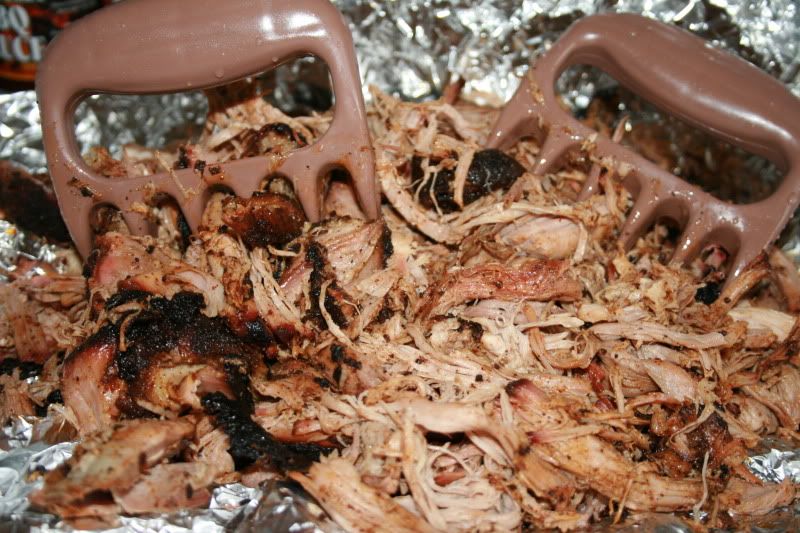 Goooood: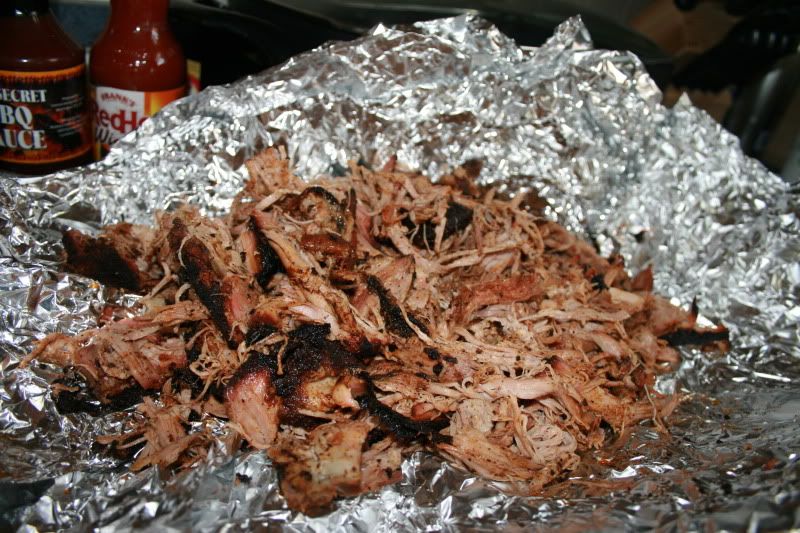 Juicy:
Very tender and amazing taste from the bark: