First off, a very Happy Mothers Day to all the great moms on the forum. Hope your day was special!
About me:
I've been mostly a lurker on this forum for a few years, with a few posts under my belt but can't say I've reciprocated the help and knowledge shown here and would like to be a bit more active in posting Egged dinners and sharing my experiences on what worked/what I'd do differently next time.
I know a lot of people enjoy giving intros, so I'll give a quick run down on me: I bought my Egg a few years ago, thanks in part to the $600 stimulus check that were issued and have never looked back. It's also really propelled my interest in cooking, and I've gotten pretty passionate about food since owning it. Most of my free time is watching Food Network or Top Chef or scouring this forum as well as other recipe databases and blogs. What I like most about the Egg (excluding the food), is the level of difficulty and time that goes into long cooks. I know, I know, if you get the fire right the Egg does the hard work, but I don't think most people are willing to invest the time it takes to make a great meal and I've gotten a lot of satisfaction at the end of a long cook. As far as personal things, I live in Western MA, work for a milk production/dairy plant, and bought my first house this past October.
Today's cook:
I lost my mom to cancer in October of 08, but I had a few family members over today to still celebrate the day. Everyone had been asking me to make ribs, so I did two racks of baby backs with the Bone Suckin Sauce rub, and one rack with DP Red Eye, which I prepared the night before with mustard as the binding agent. I did an inverted plate setter with a drip pan, set the grid temp to 225 and let that ride for around three hours. I foiled for about an hour after that, than uncovered them and sauced at around five and a half hours. Everyone devoured them, and said they were better than the ones at Famous Dave's. I've had a tendency to overcook my ribs to the point where the bones fall out when you try to pick them up, but these had a great bite-through quality and I was pleased.
Finished prepping one of the racks the night prior: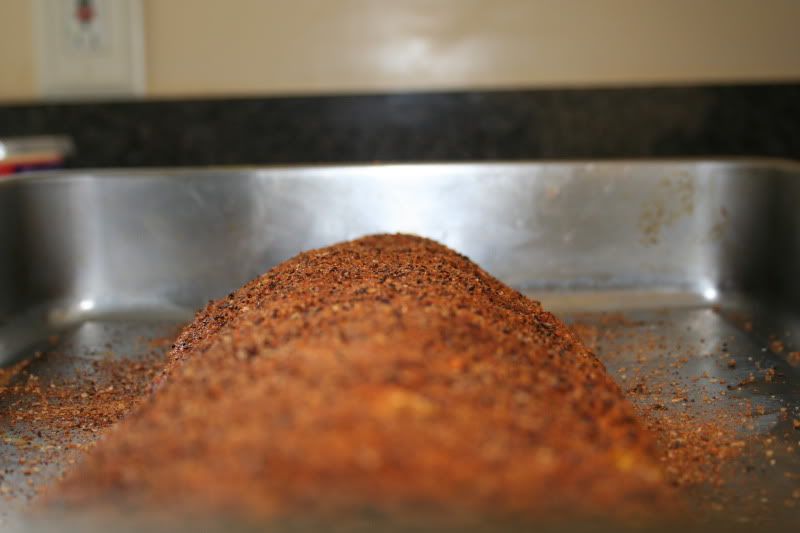 I had to layer some of the ribs on top of each other, which I don't think really hampered any results: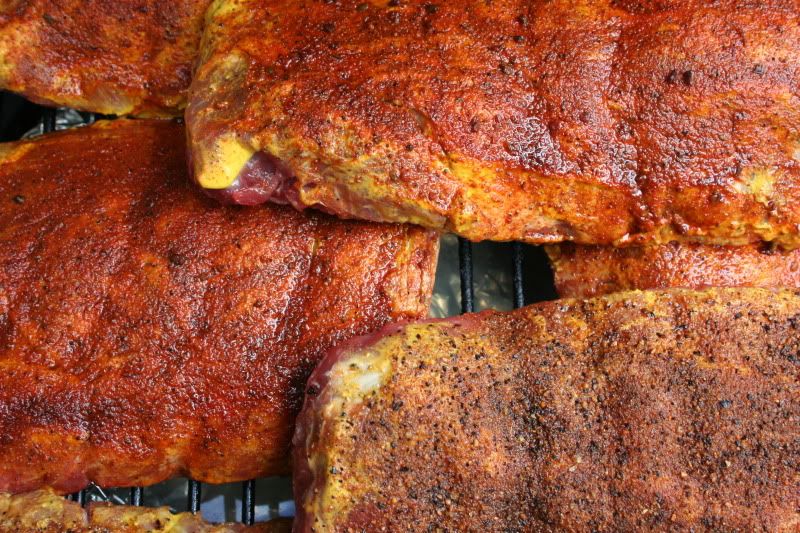 Sauced up with my favorite, Blue's Hog: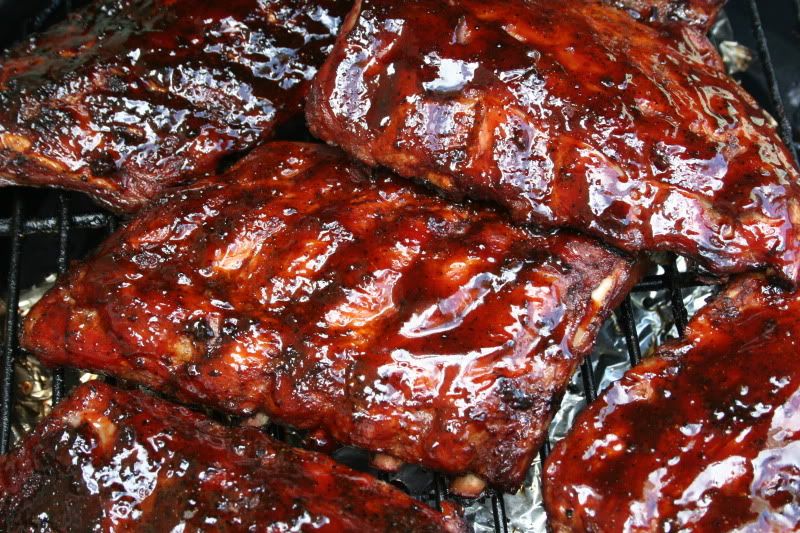 Some finished/plated pics. These were a hit!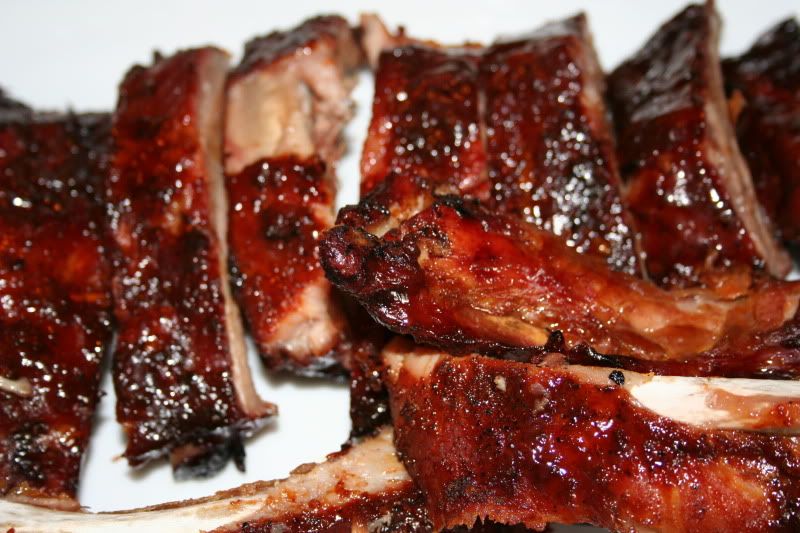 Thanks for reading!