Guess last nights wing dinner didn't kill the wife's craving. She requested more wings tonight. How could I say no! Skipping all the boring stuff, here is the result: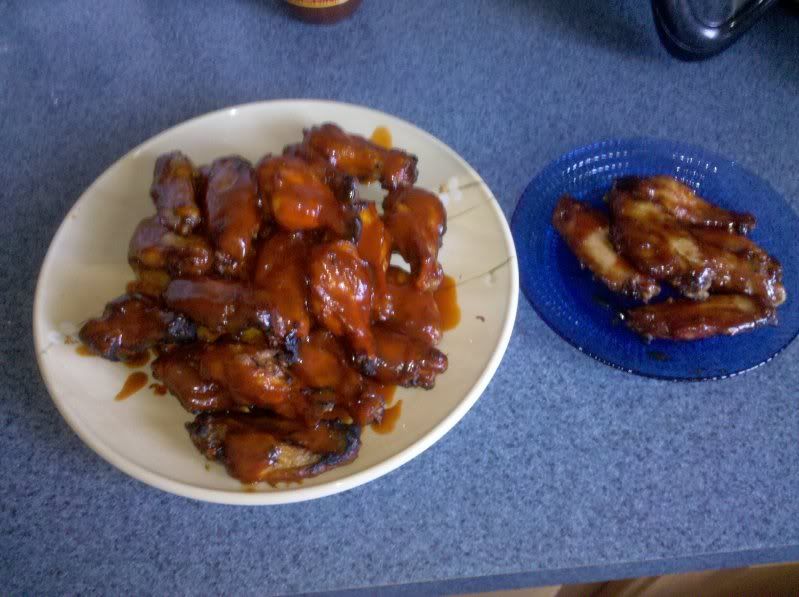 Wings on the big plate were more of the Franks Red Hot Sweet Heat BBQ, ones on the left were my own homemade BBQ sauce. Couldn't have had the results I have had without the help of Fidel, so THANKS!
Night, night, long day tomorrow!