So last night was our first try at pizza on the egg! Like I said before, I ended up buying pre-made dough at the store, pizza sauce, cheese (mix of mozzarella, and provolone), and some pepperoni. Since I am a real carnivore I cooked up some meatballs from the freezer and cut them up into chunks as well. The wife and kid had fun building the pizzas in the kitchen while I worked on getting the egg up to the 550-600 range. Once there, pizza's went on for about 10-15 min till the bottoms were crunch and the tops were nice and melty (I know, my own word). The quote of the night out of my wife was, "These taste like restaurant quality"! God I love this egg. The only thing we need to work on is rolling out the dough. That stuff is really sticky and a PitA! Enjoy the pics:
Two of the pies, just cheese and my meatball and pepperoni: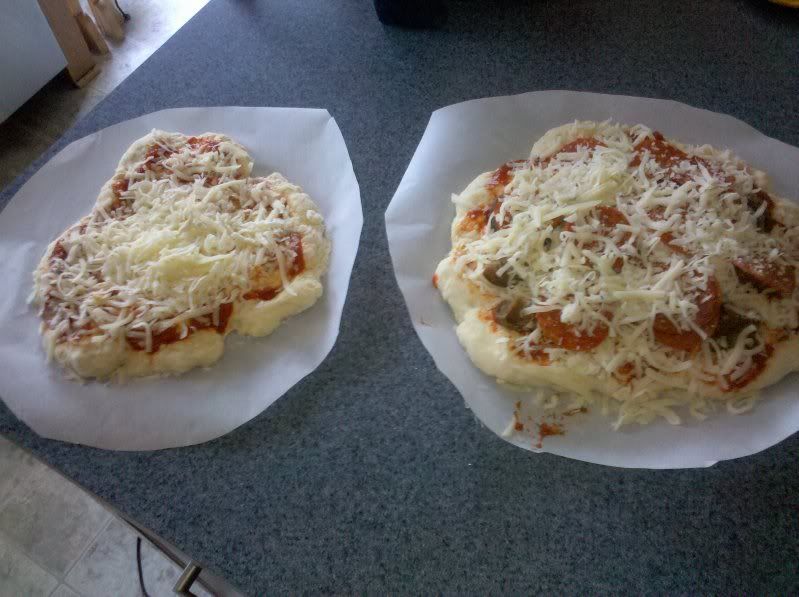 Cheese fresh off: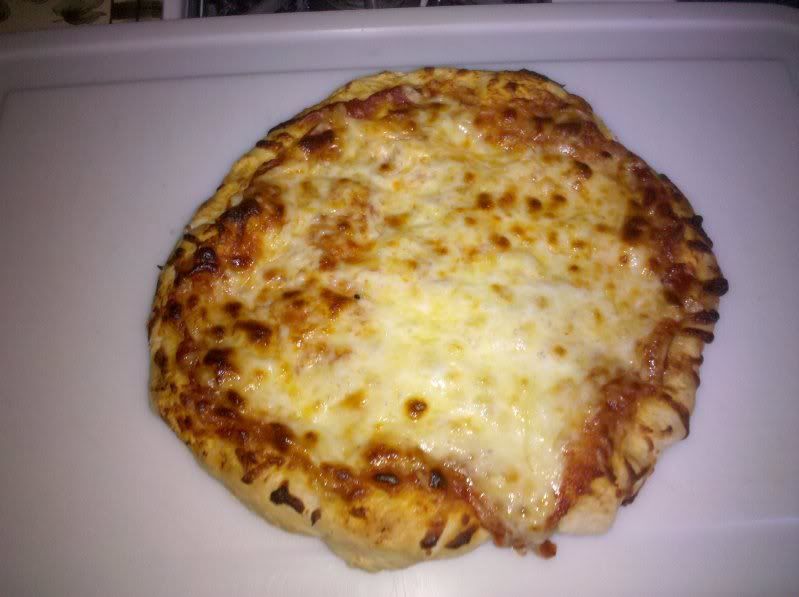 Was cranking the out:
Daddies Meat Monster on the egg: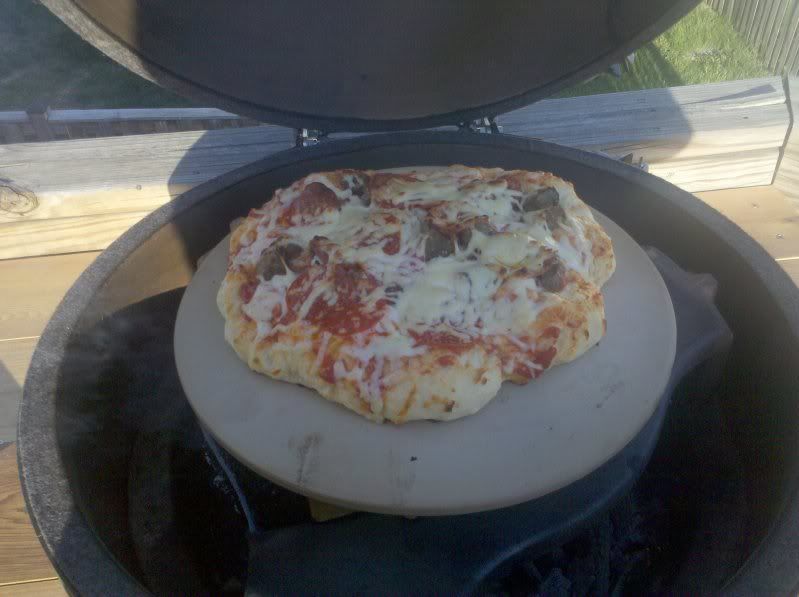 Meat Monster Fresh Off: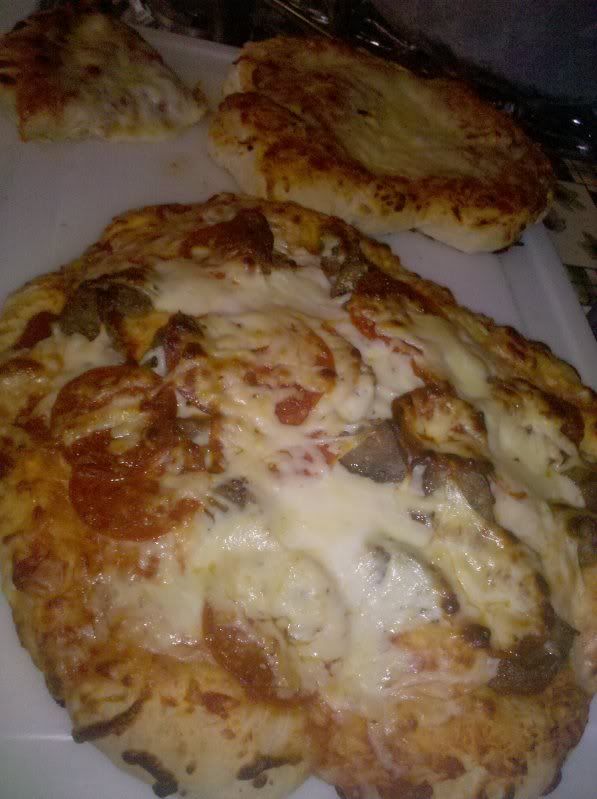 We even ended up calling the single guy who lives a couple houses down over to help us polish it all off. This might have to become a Friday night tradition in our house.