Costco is selling fresh wild caught (from Mexico) red snapper in our area for $10 for two of them. I have always had a fondness for this delicate, flavorful fish when in Florida or the Bahamas, but I have not attempted on the egg.
So, I thought I would try replicating what I saw some Bahamians doing when we were over there years ago fishing at West End. They would gut, stuff with any available spices, encrust in salt, and grill over a fire on the beach. Well, the Egg can do that even better, no?
Step one: lay down some kosher salt on a cast iron griddle, put fish on, stuff cavities with rosemary/parsley/lime (that's what I had on hand) and sprinkle some chopped herbs on top.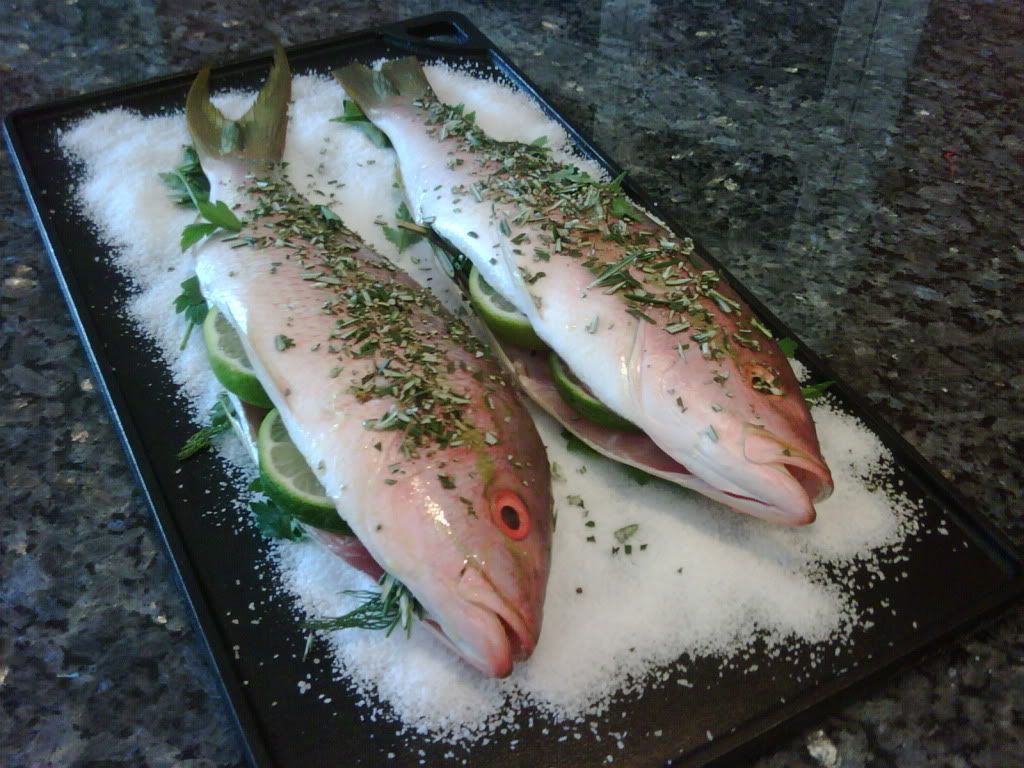 Step Two: mix a bunch of kosher salt with two egg whites. Mix into a snow-like paste and encrust the fish. Shown here on the Egg.
Three: cooked at 425 with a pretty heavy amount of cherry wood smoke. Ended up cooking this for about 30 minutes as my wife doesn't like her fish undercooked.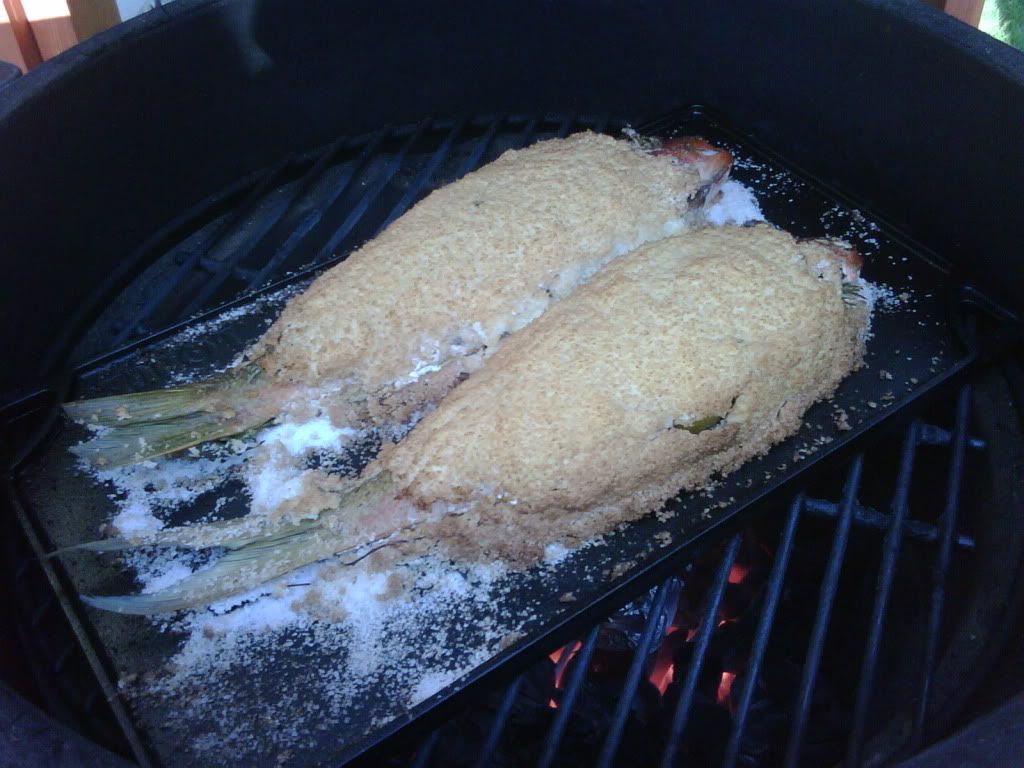 Just like encrusted prime rib, the salt forms a very hard shell that is easily cracked and taken off. Brushed off the extra salt and served here with my favorite fish side...sour cream/cucumbers/balsamic vinegar/paprika.
FANTASTIC results. My 3 year old toddler was shoveling it down and he is one of the most picky eaters ever. My wife and I agreed it surpassed any fish we've had at restaurants and was every bit as good as the fish I had years ago in the Bahamas while sipping Coronas. This one will definitely go into my regular rotation when I can get whole snapper.