Morning All:
Tonight was lamb lollipops...final plated dinner, with sweet tator fries...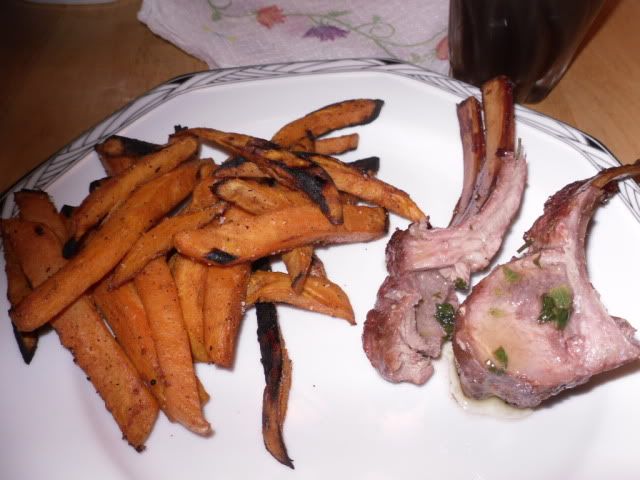 Got there by starting with two racks of lamb that I cut a slit in between every other bone and stuff with a slice of fresh garlic, mint leaf and lemon slice...ready to go in...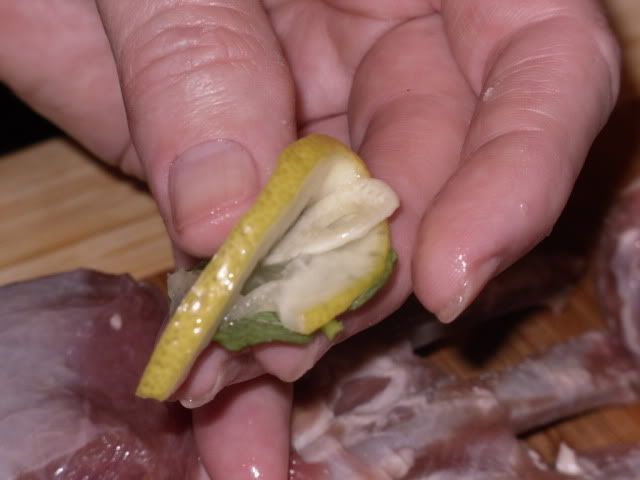 all but one slit stuffed...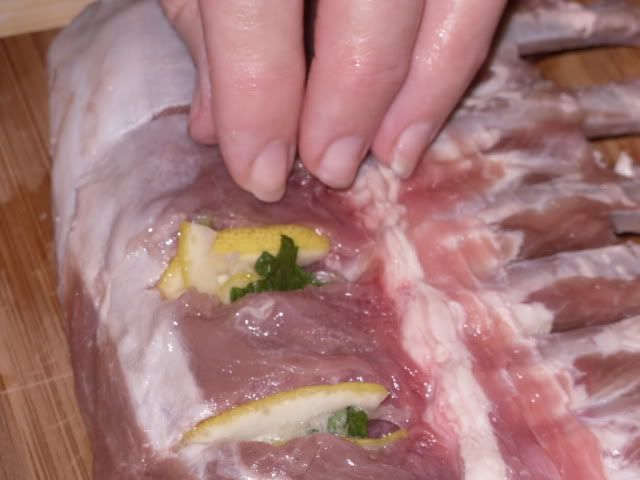 The racks then went on the small direct at about 375 topped with a sprig of fresh rosemary (at the bottom a chunk of Guava for more flavor)...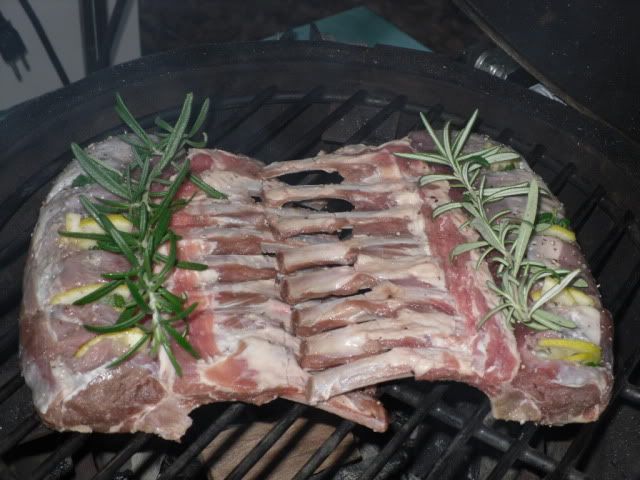 and the finished racks...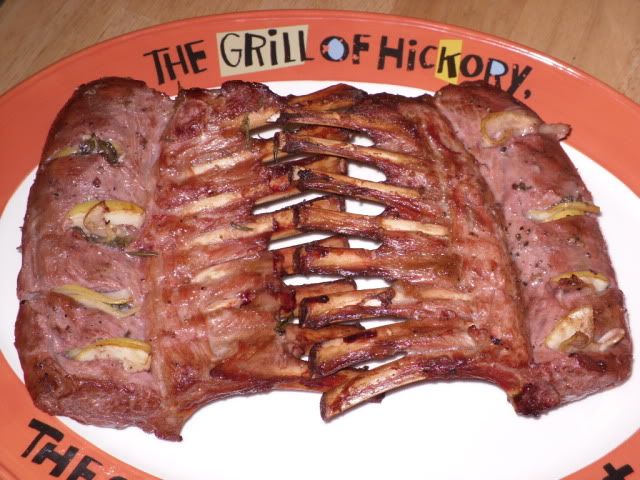 cut into lollipops and topped with a mint, butter, garlic and vermouth sauce...
Desert wasn't on the Egg, but it sure was good too!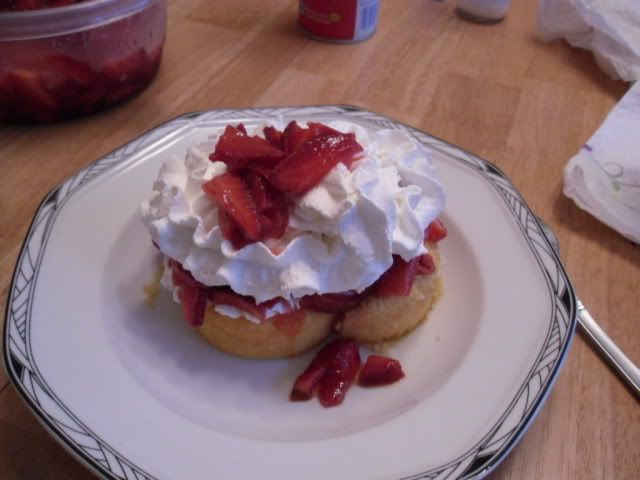 Now time to get ready for another week!