After a week of curing, turning, drying and smoking, my first foray into the world of charcuterie is complete. Here's a photo essay of what was done.
Pork belly prep
Bought a frozen pork belly from a local butcher shop, thawed and trimmed it square:
It was then rubbed down with a curing mix of 1/4 cup kosher salt, 2 tsp pink salt (Prague powder #1), 1/4 cup brown sugar and 2 tsp ground black pepper, put into a plastic bag and put into a refrigerator for seven days, flipping and redistributing the cure every other day:
Smoking
I pulled the cured belly out after seven days, then returned to the fridge for a day to dry, uncovered on a rack. It then went onto my LBGE around noon today for what Ruhlman calls a "hot smoke." I put the belly on as soon as the fire got going to put as much cold smoke onto it as possible. It was just RO lump with maybe 5-6 chunks of sugar maple for smoke.
It took a while for the Egg to reach 200* dome, but the smoke was dense and sweet:
I had three thermometers working, the DigiQ: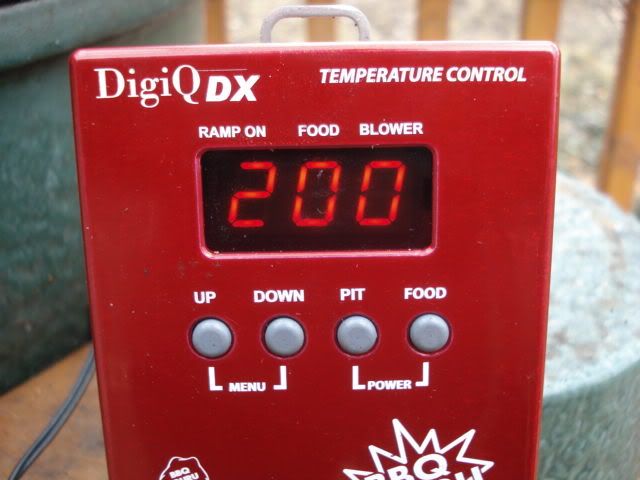 An AccuRite on the grate: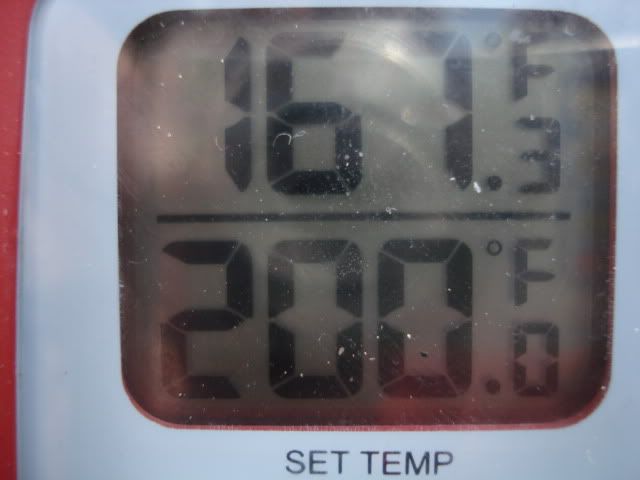 And another in the thick end of the belly itself (not shown). I was aiming for about 180* at the grate, which I was able to reach in about an hour with the dome set at 200*. Eventually, the grate and dome temperatures began to converge, so I gradually dropped the dome to 185* and the grate temp held right at 180-181* for the remainder of the smoke.
The smoke lasted maybe 70-80 minutes, after which it was just lump and very little smoke coming from the Egg. Overall, the cook lasted right at six (6) hours to get the internal temperture of the bacon to 150*. I pulled and let cool: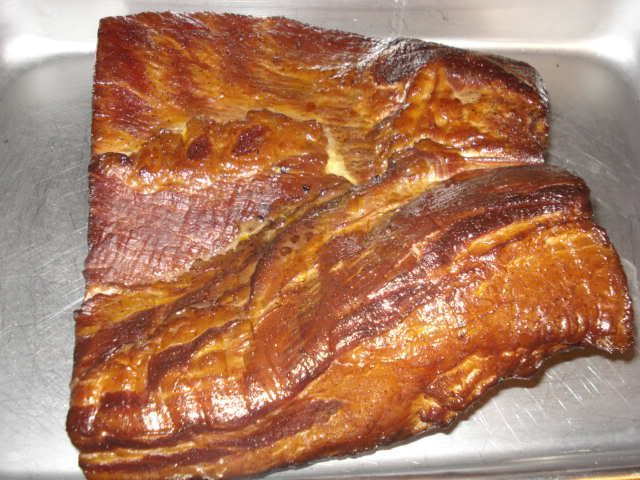 I had to cut it to get it into the Ziplock, so here's a section of the finished product: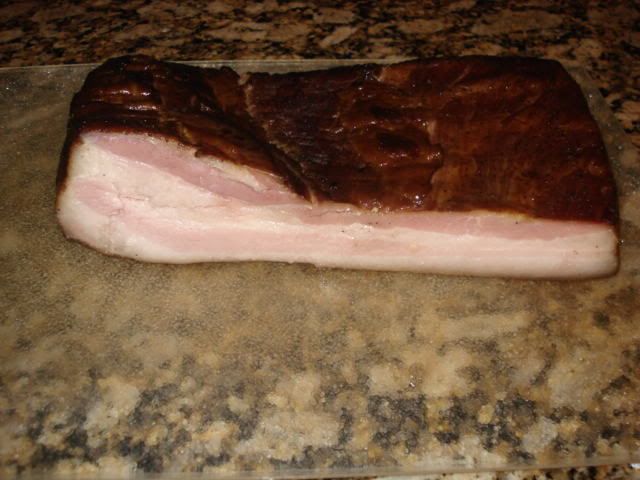 We just couldn't resist trying it out, so I put it into a frying pan at low temperature to render the fat and brown the bacon nicely: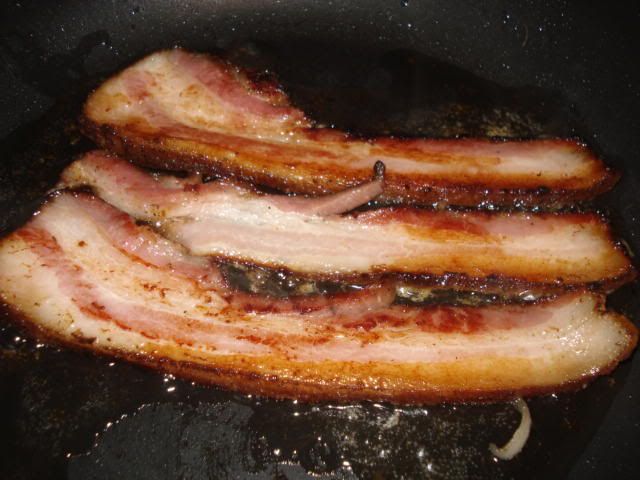 Verdict: Very good, and a trifle salty. I definitely need a good slicer if I'm going to do this again...these were little bacon steaks. Not that anyone was complaining.
Thanks to Stripsteak for inspiration, guidance and patience.