I picked up a nice 6.5lb rib roast. I had the butcher at Kroger cut the bones away and tie them back on and they did a real good job. I also made an Au Jus in the pan under neath the roast that came out real good as well. Here is the story...
Here is the roast. The Kroger guy did a real good job with the trimming and tying...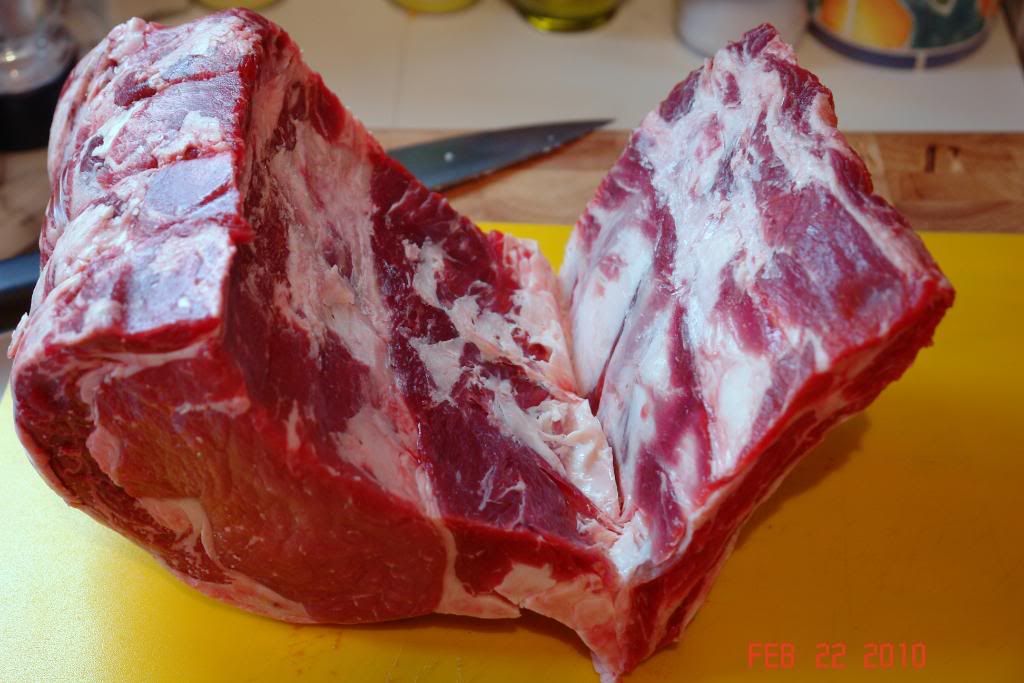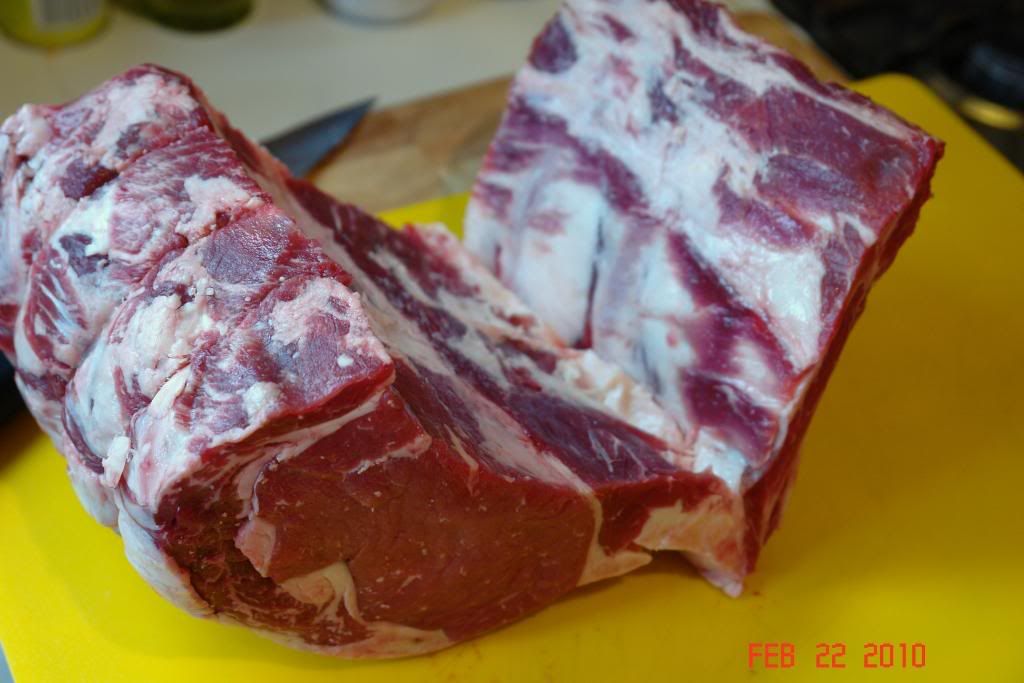 I mixed up some real good spice rub to go on the roast. Equal parts Steak Rub, Kosher Salt, Black Pepper...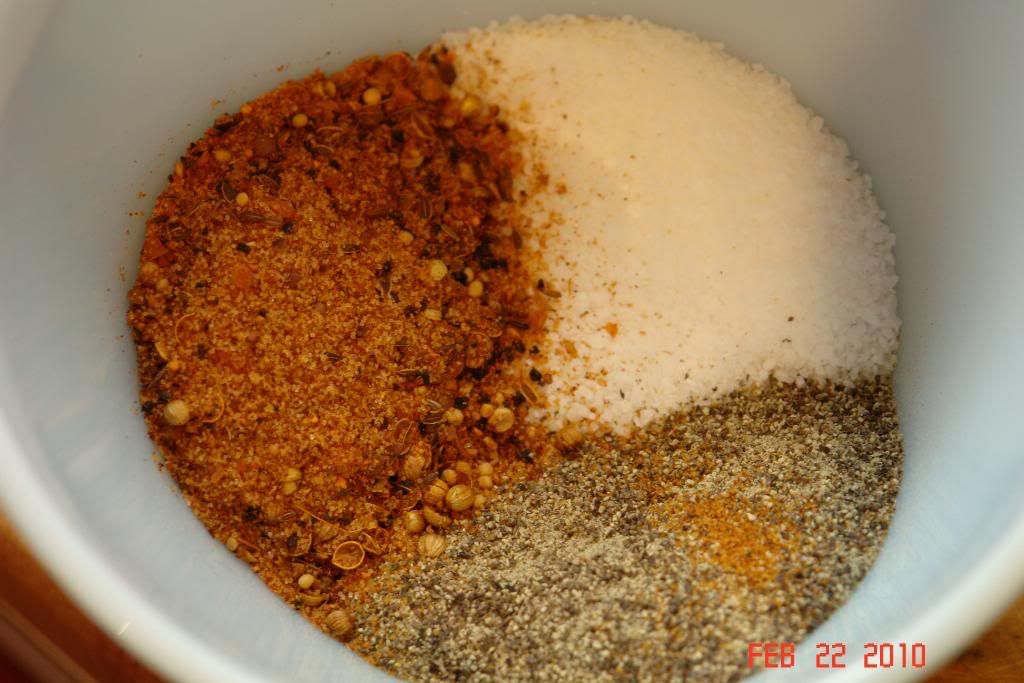 I oiled up the roast with some Olive Oil and then applied the rub...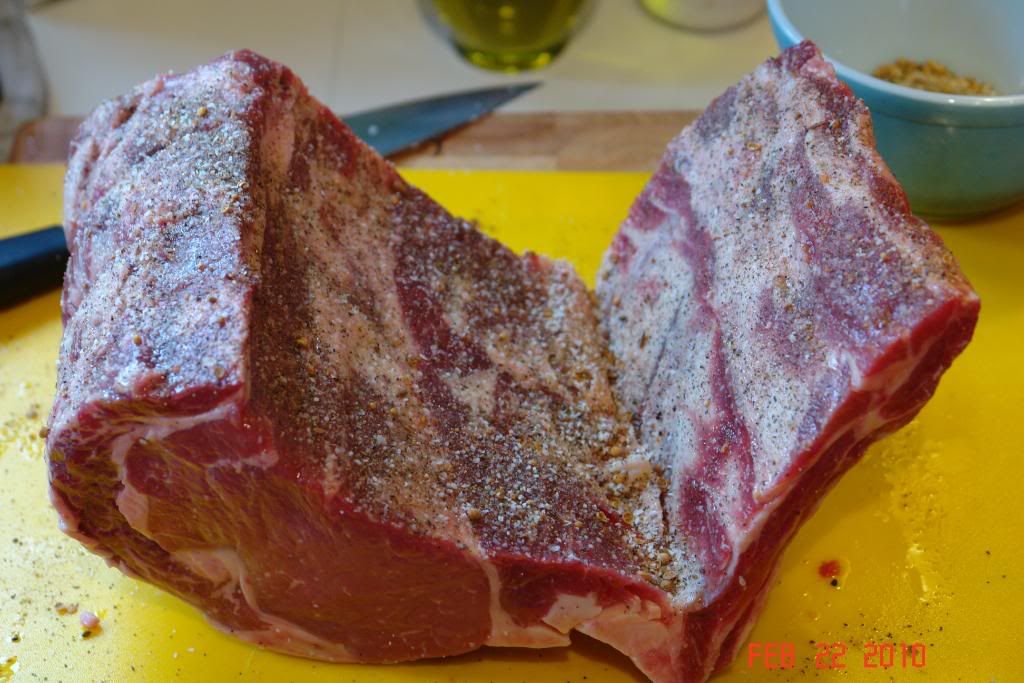 Now all of the rub that did not stick got added to the pan for the Au Jus along with Water, EVOO, Liquid Smoke, Kitchen Bouquet, Carrots, Celery, Shallots, Garlic Cloves...
I seared the Roast a little and then setup for the Indirect cook...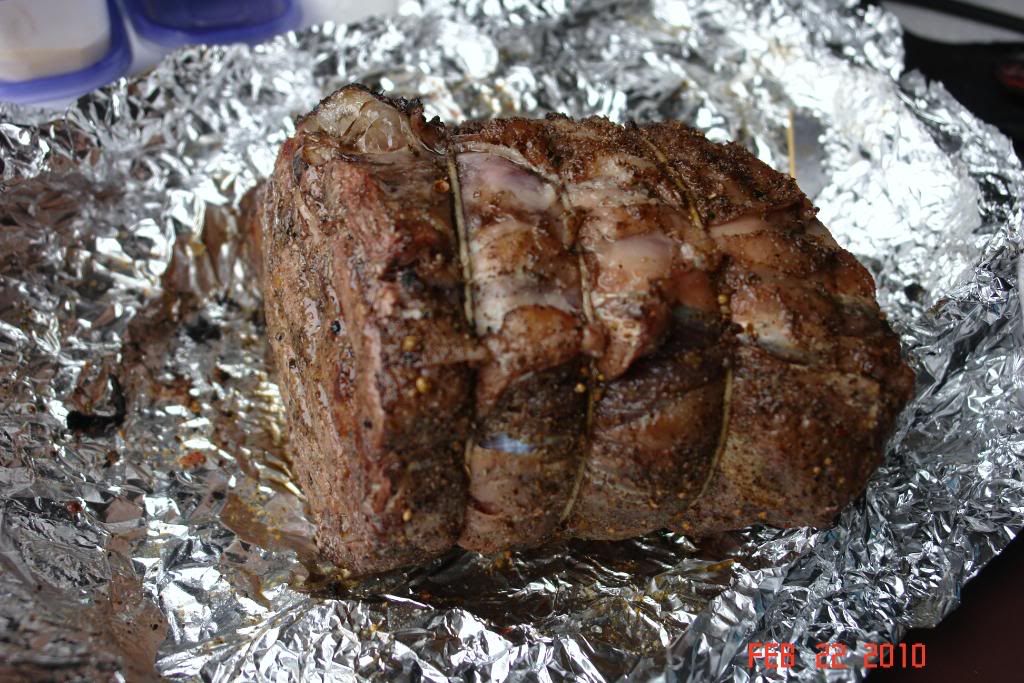 Now everything is on the egg. I have the pan of vegetables with a little rack with the Roast on top. I also added plenty of Jack Daniels Wood Chips to the fire...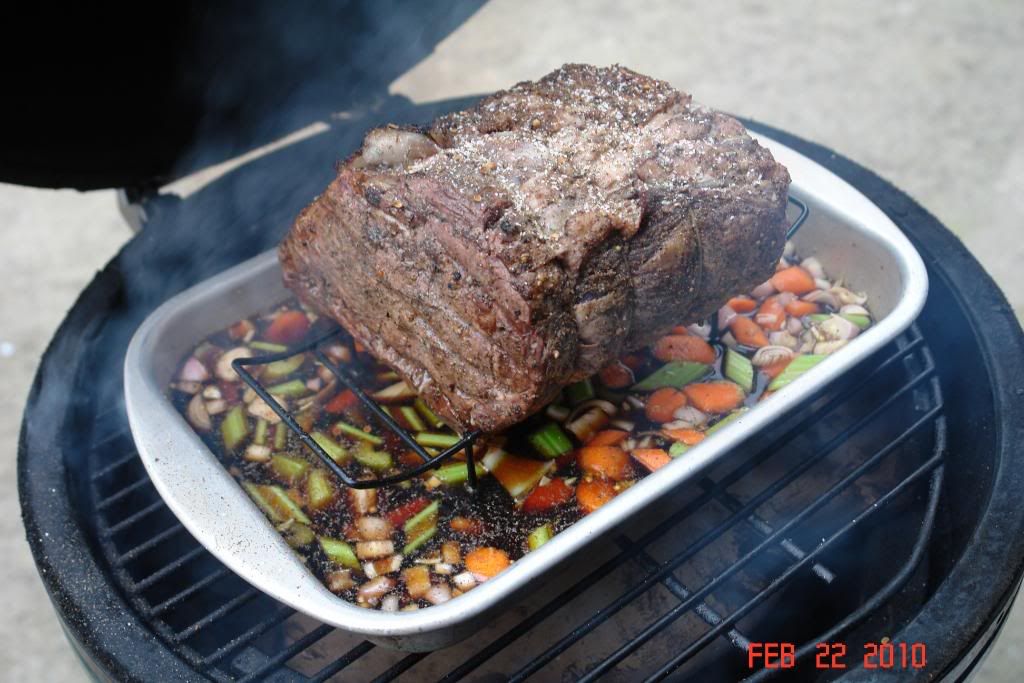 Prepping the Potato's and Asparagus to go with the Roast...
The Roast is almost ready...
Resting...

Sliced...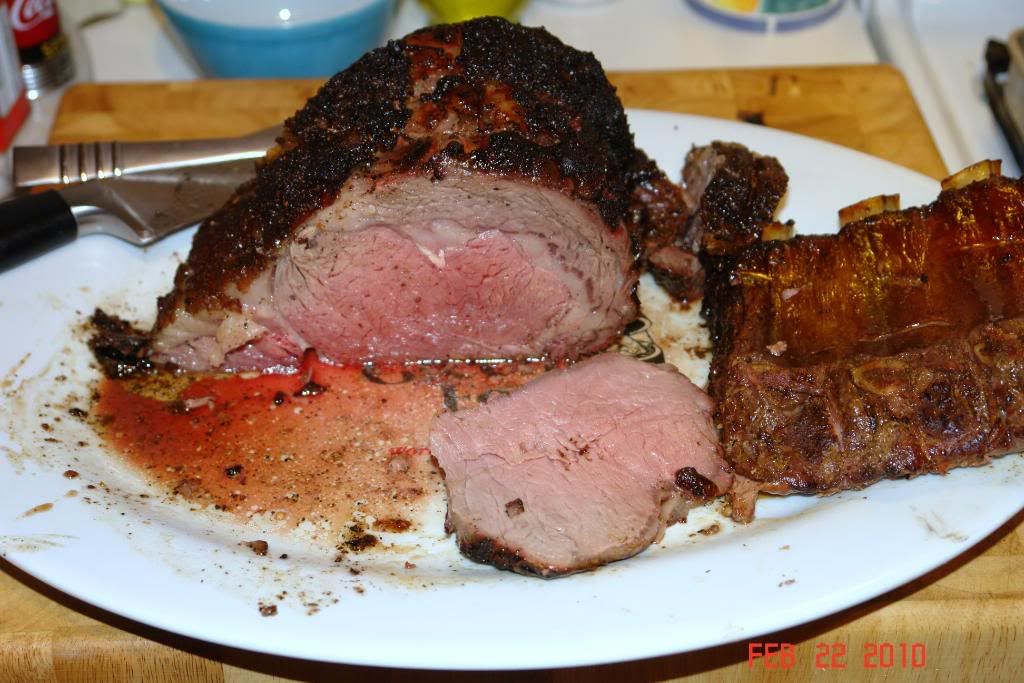 Plated...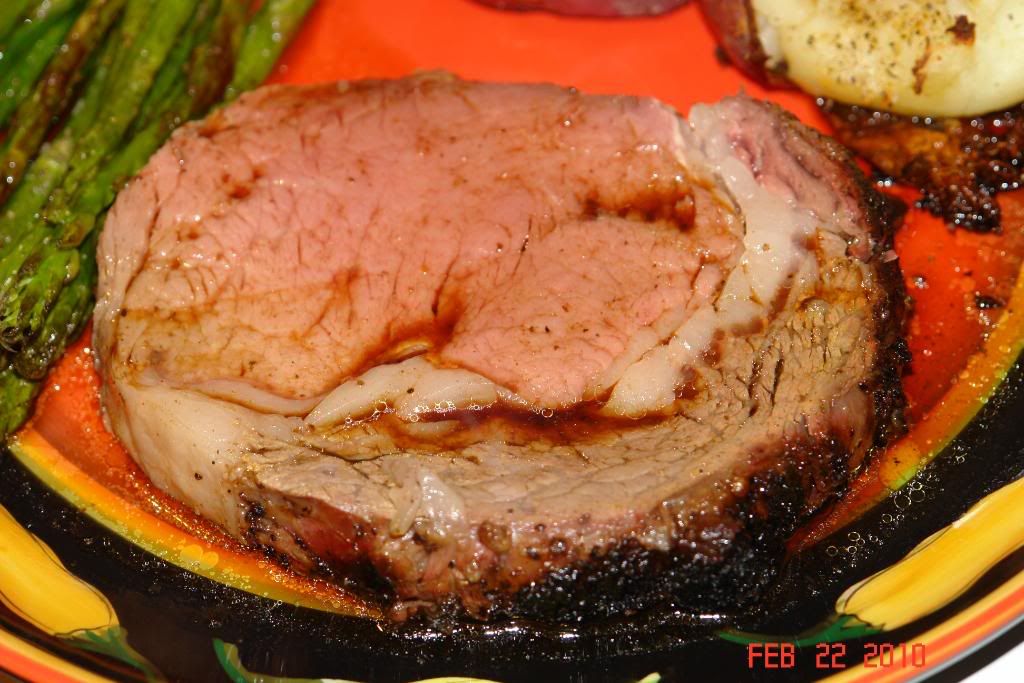 The Au Jus came out really good but I need to get a better fat separator. I did not get enough of the fat out of the juice. It tasted great but could have been even better. Everything was awesome and more Rib Roast will be coming my way.
Thanks for hanging out!
:woohoo:
:woohoo: :woohoo:
This is the greatest signature EVAR!