Well, as promised I got up early on Saturday morning to spend some time with a brand new Egger.
We started out with a pristine new Egg, and proceeded to put some color in that baby!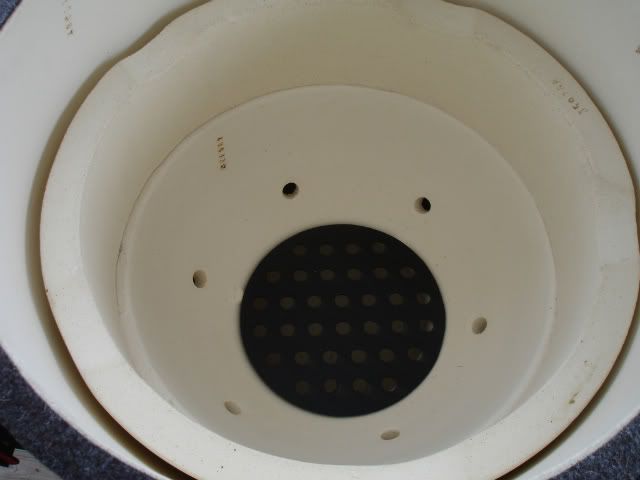 Dale getting a look at things
Got her fired up and talked about settling in on at temp before adding any food. Here we are shooting for 250, and made some Bloody Marys to pass the time. I felt like I was at Frozen Fest all over again. Nothing like booze in the morning!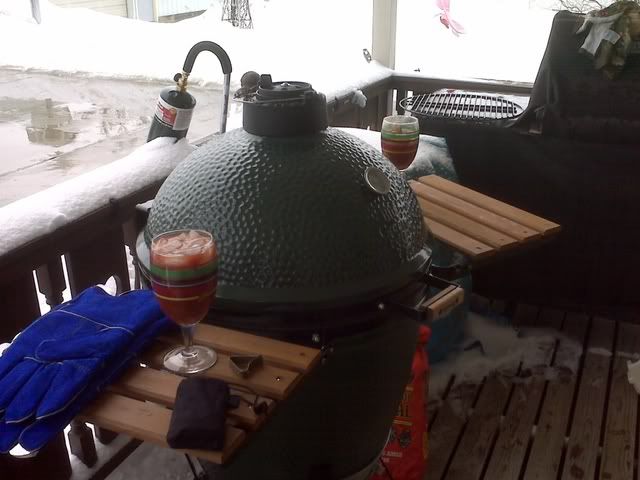 Once we settled in at 250, we added a platesetter, pizza stone, feet, and CI DO. This was a lesson it took me a long time to learn. Adding all that cold stuff will bring the temp down, it'll come back up on its own. DON'T TOUCH!!!!!! We came back up to 250, and opened things up a bit. Going for 450 to bake a little bread. Here we are 30 minutes in, lid comes off.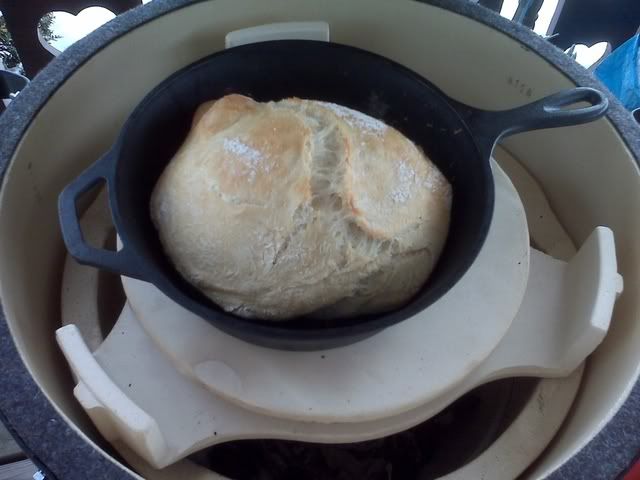 Next we decided to roast a whole pineapple as seen here on the forum a couple weeks ago. It was a huge hit...we may try injecting it with rum next time.
My Punker Dee Dop Diddle Diddle Doo, was having a great time (they have a little less snow there than we do here, and he loved being outside. King of the Mountain I think is what he was trying to acheive here.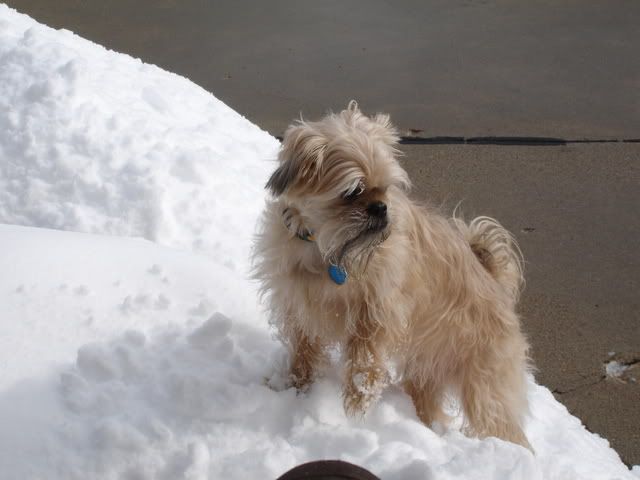 Then our guests came over. The last time this crew was together at Dale's house (8 years ago) he made brownies and overcooked them. When Karen (seen later) went to cut into her dessert, it was so hard that the brownie, upon being stabbed by a fork, resisted and shot across the room. Brownies were served again, and safety glasses were provied. Here is Indonesian Satay (Little Steven recipe), prepped on Thursday (thanks Beanie) grilled on Saturday.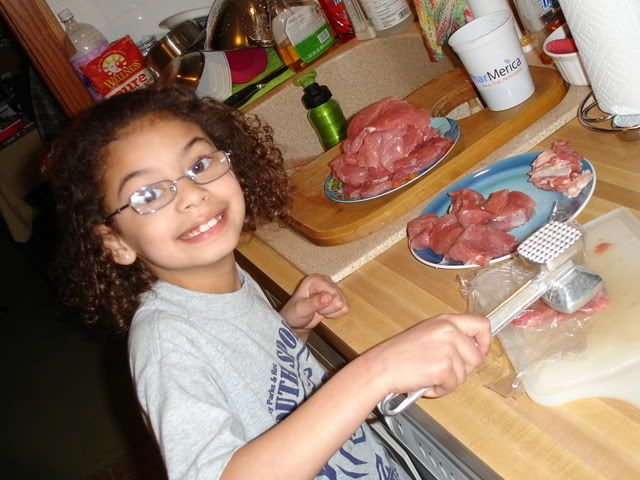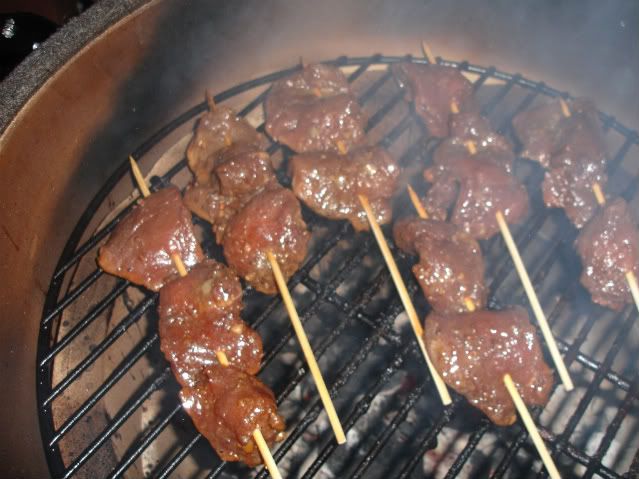 Here are some chickens standing at attention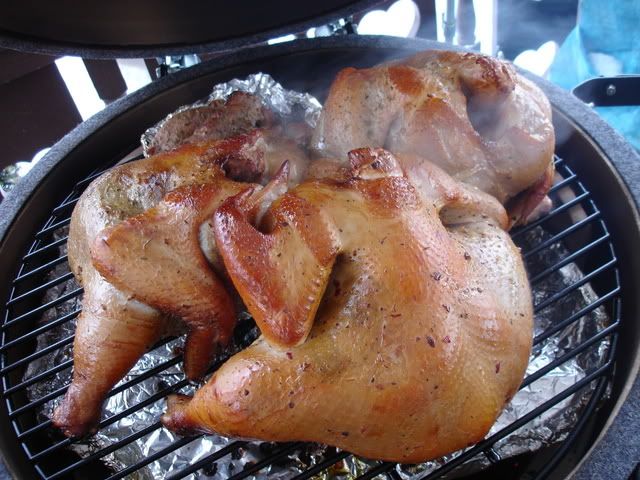 And the happy customers!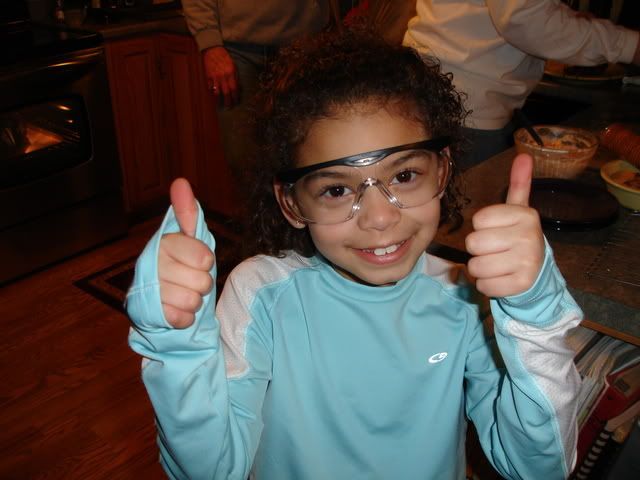 I think I'll add the word LONG and a warning in my title. Great day, great laughs, and can't remember everything we ate, if there werent' photos, I have no way of recalling.