Hi, All,
Haven't posted much recently. Did an O.K. cook yesterday. Was digging thru the freezer, and found some spare rib trimmings that were getting a little old. Decided that a little 'Q would help brighten up a dreary mid-winter day.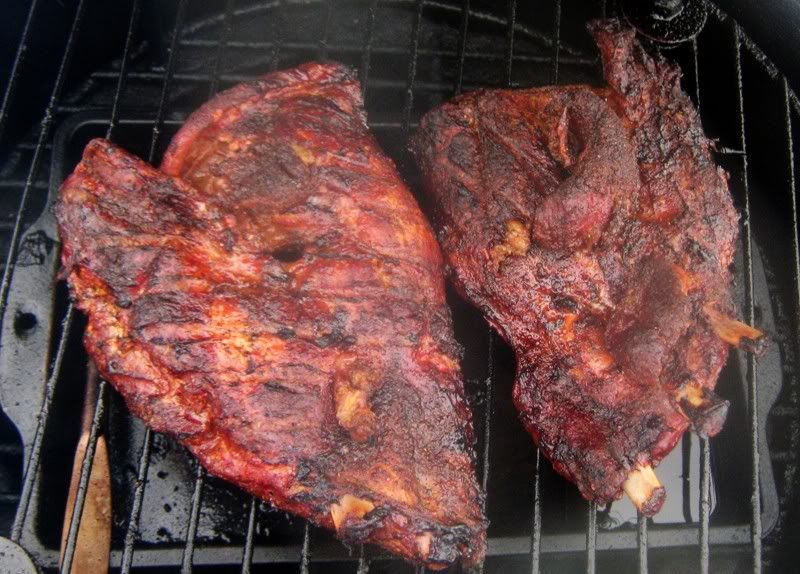 A few hours later, thru the magic of the Egg, and some good Dizzy Dust, I had some pretty nice meat. Put it under the cleaver.
Plated it up with mustard sauce, some mac-n-cheese, and some obligatory green stuff.
The mac-n-cheese was really good too. Do a search for "Sweetie Pie's Macaroni and Cheese." A fine recipe, well worth the try.