Had to try this again with a few changes
First - I picked out the ripest pineapple I could find. Two looked the same in terms of being yellow rather than green and I chose the one with the sweetest smell.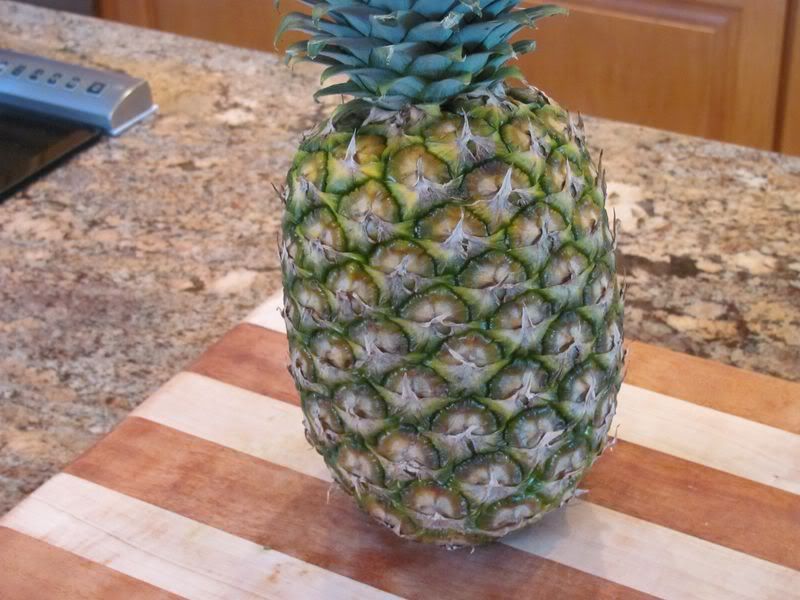 Skinned it this time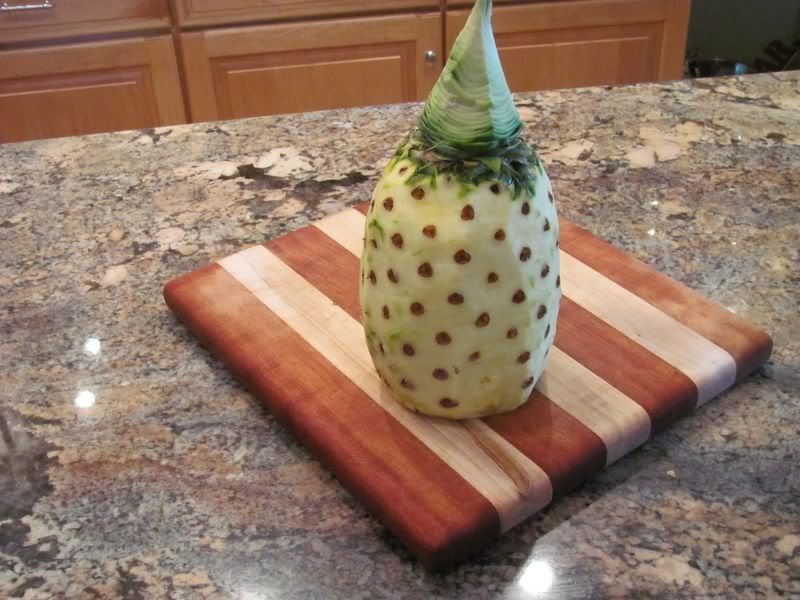 Removing the eyes diagonally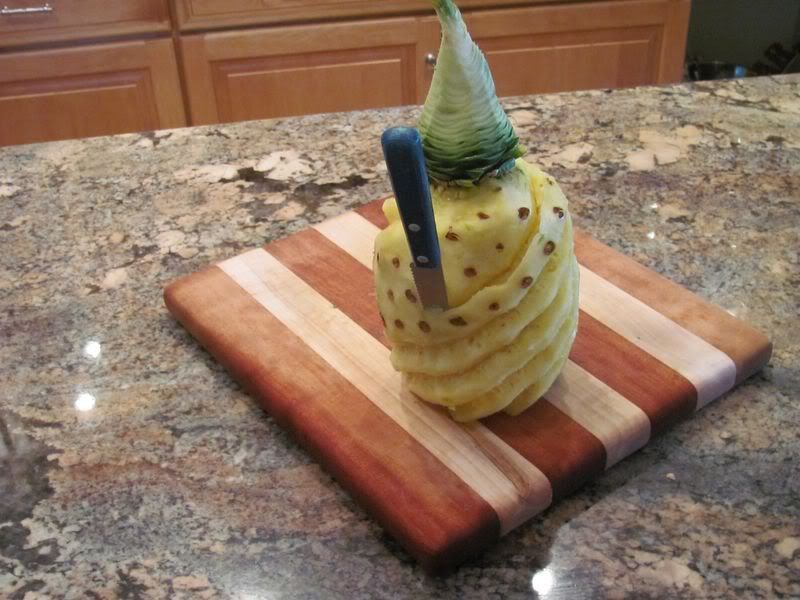 Rubbed with salt - I don't know why - I saw a friend do it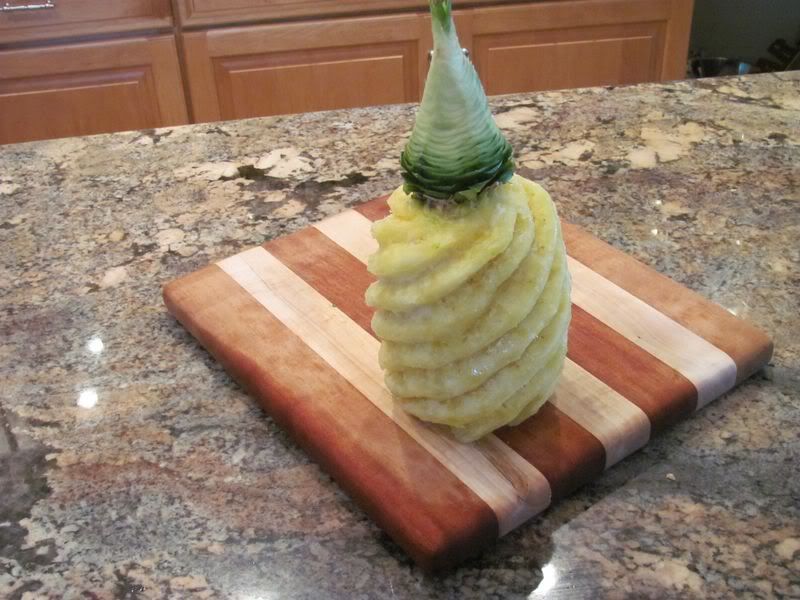 Rinse well and covered with brown sugar and Dizzy Pig Pineapple Head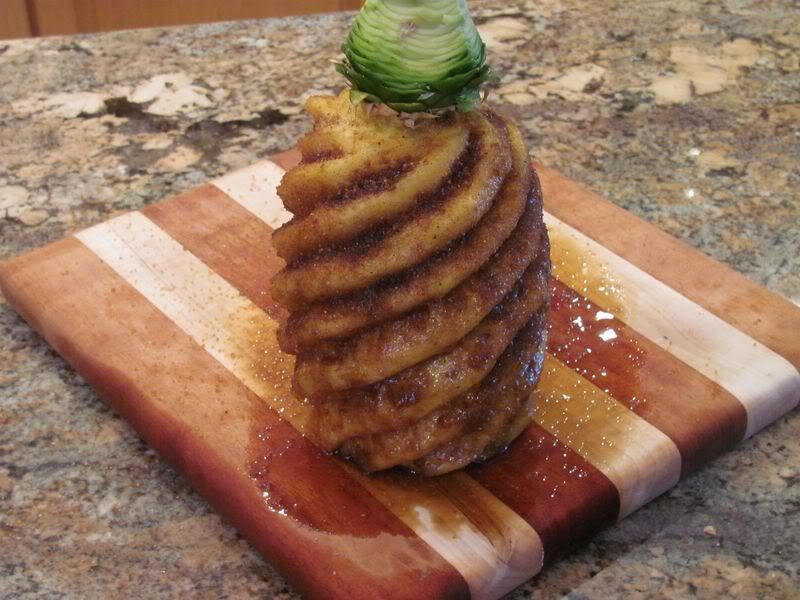 Took out the fire ring on my small and grilled close to the lump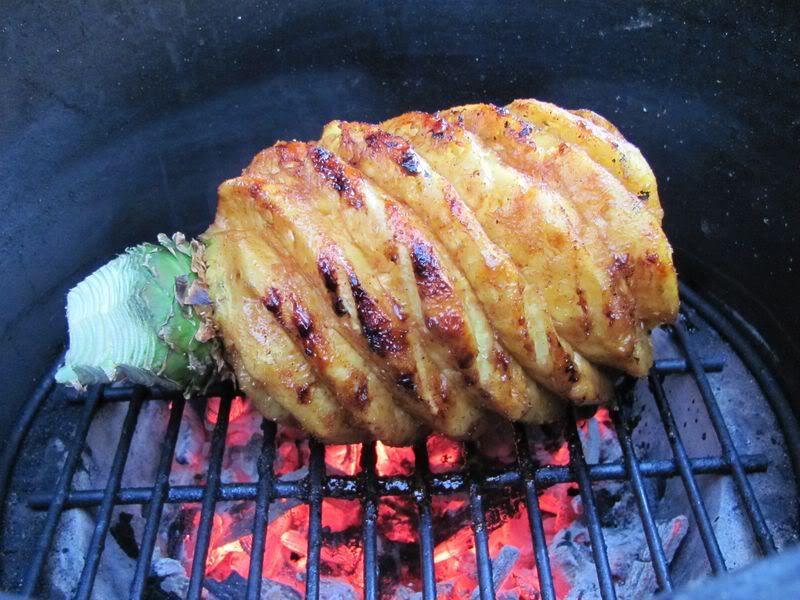 Caramelizing the surface
Put the fire ring in, and platesetter to keep the pineapple warm while having some gumbo
I'm picking up some vanilla ice cream for left over grilled pineapple tomorrow. Going for another slice - crisp on the outside and sweet all over.