I know some folks won't like the fact that there will be no pics of food
- but I couldn't resist this one. If you recall - I posted a pic of
Rosey
-
our Bassett Hound
- a few weeks ago asleep on here favorite ugly chair. Here's that pic -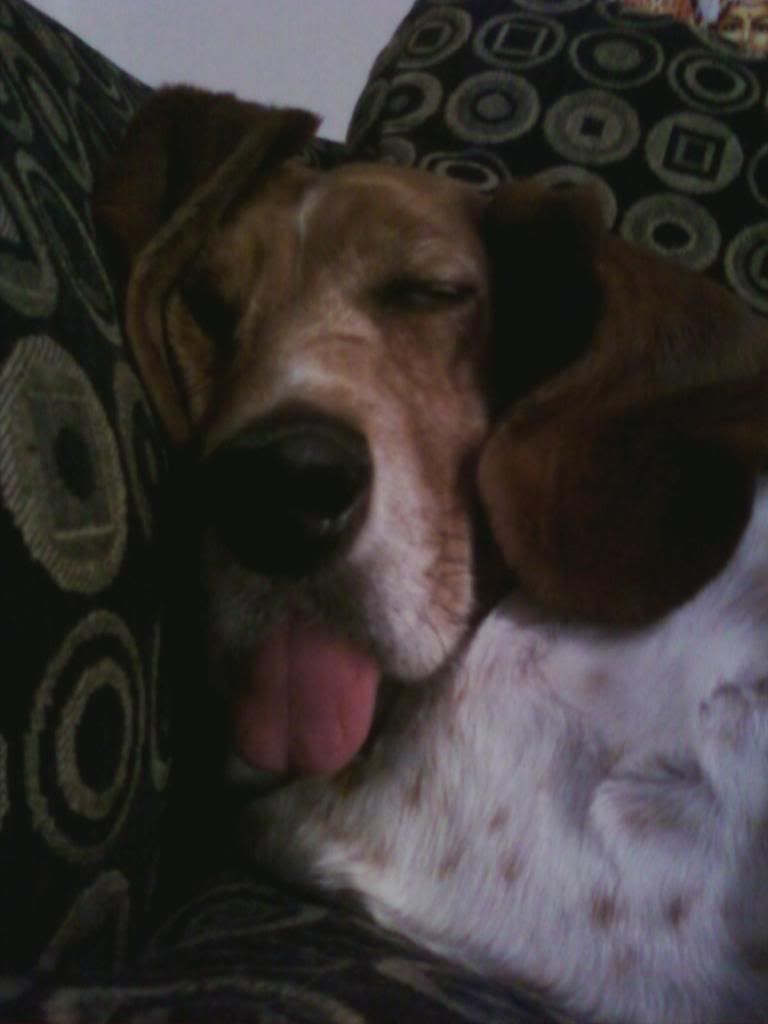 Well - after dinner tonight -
Rosey
disappeared and a little while later - my son asked "where's Rosey"...so, we went looking around our shack and this is what we found...snoring up a storm! I mean the loud kind...that rock the house!
Yep - she had made her way to the oldest sons apartment and jumped up on his bed.
Story goes
- he was changing his sheets before being told it was dinner time...so, he threw his comforter back on the bed. No doubt in my mind that
Rosey
saw him do it and knew that it would be a good place to sleep because as soon as dinner was over (yeah, we put food in all three dogs bowl to eat with us) - Rosey went missing.
This is one funny dog...uhhhhhhh- I mean daughter. :laugh:
LJ