I made some macaroni and cheese for the snowstorm we had. The snow was cool but the macaroni did not turn out to good.
I made it from a box and tried to do it different. I boiled it first and it stuck. That was my fault. Then I scrapped off what I could and put it into the dish with the cheese mix that comes with it. You are supposed to eat it after adding the cheese but I wanted to do it on the egg.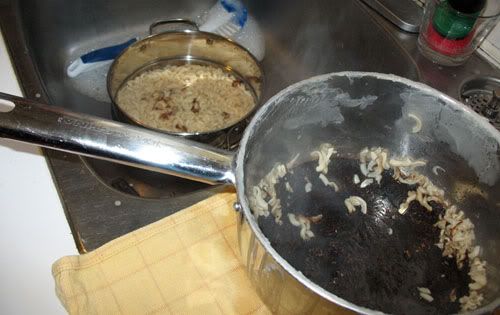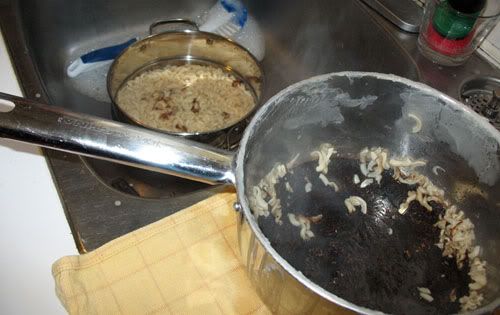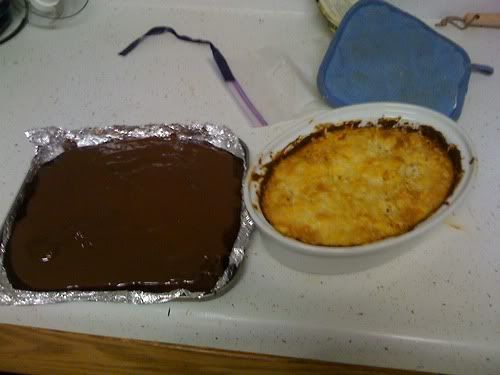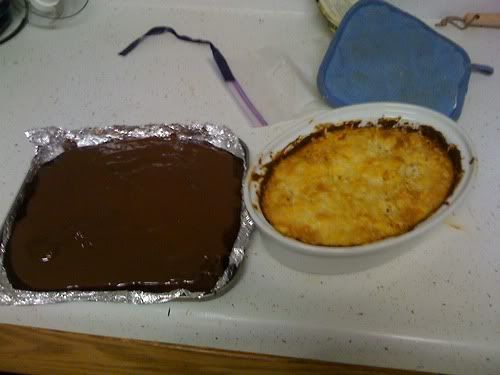 I put it on low at 250 and the bottom still burned. the picture looks good but it tasted smoky. The smoke taste was bad not like with ribs. I put it on right away after lighting the grill and think that was not a good idea. I didn't want to get it to hot so I put it on right away. I know I am supposed to wait for the fire to not smell. Now I know why. :(
I did the brownies in the oven. That is my home made pan! :laugh:
The snow was cool. Here is some pics!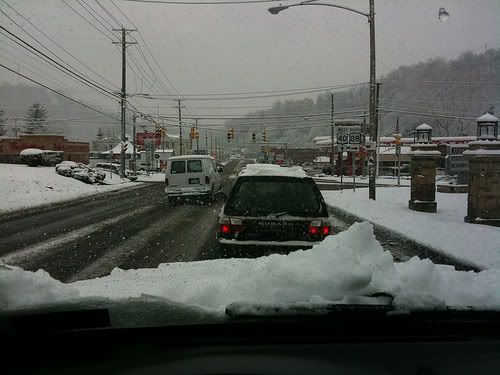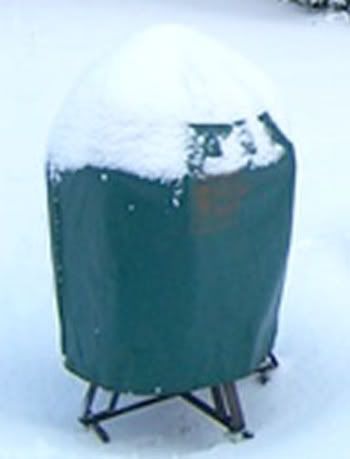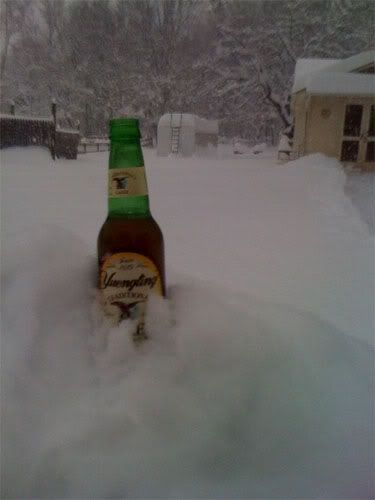 We can get yingling beer here now. Oh yeah!