I decided to try my hand at Pig Candy this afternoon. I mixed Dark Brown Sugar, Cinnamon, Black Pepper and a little sea salt in a plastic bag. Sorry I didn't measure anything, it was all to taste. If I had to guess I would say I used, 1 1/2 cups Dark Brown Sugar, 1 tablespoon of Cinnamon, 2 teaspoons of Black Pepper, 1 teaspoon of Sea Salt. I cut the bacon strips in half so they would be more manageable and put them in the bag with the sugar combination and shook them up making sure to get full coverage.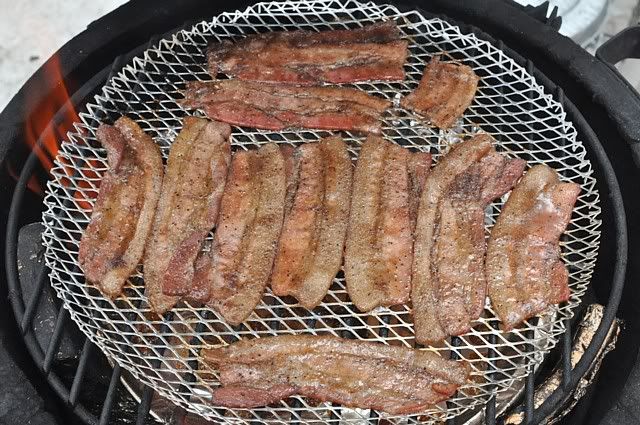 I arranged them on an expanded aluminum grill topper and grilled at 400º indirect over a plate setter, drip pan and porcelain grid.
At this temperature they were pretty easy to manage and only needed turning once. When they looked done I removed them from the heat.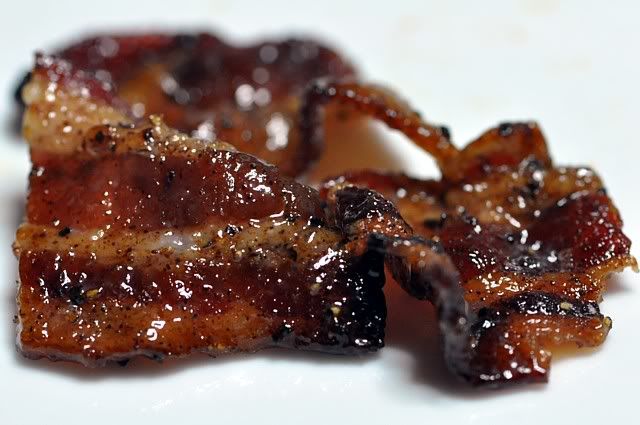 When they had cooled I cut them into bite sized pieces with a pair of sharp scissors.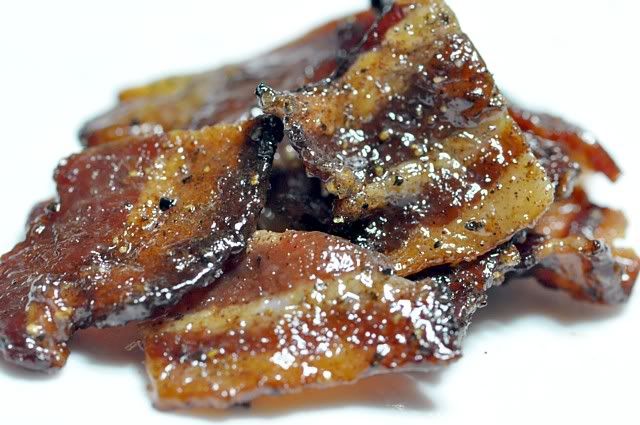 I packaged them in single layers separated by plastic film so they wouldn't stick together and then wrapped in foil.
Gator