Had a pork lion in the freezer and a little time on Saturday, so decided to try Little Chef's Pork Roulade. I didn't have the exact ingredients, so I scoured the kitchen and the fridge and came up with some things I thought I would work. I "unrolled" the pork loin and pounded it out until the meat was pretty even thoughout. I didn't have any Sun Dried Toms (not a big fan anyway), so I substituted roasted red peppers. I didn't have any pine nuts floating around, so I left those out all together. I had a little mozzarella cheese, but not enough, so added in a mexican blend. I had a pack of bacon that needed to be cooked, so thought I would wrap this boy in a bacon weave and see what happend.
The pork loin rolled out, lightly pounded, and sprinkled with Lotta Bull BBQ Rub. Topped with sauteed garlic, onion, spinach and the roasted red peppers. Scattered the cheese on and rolled it up.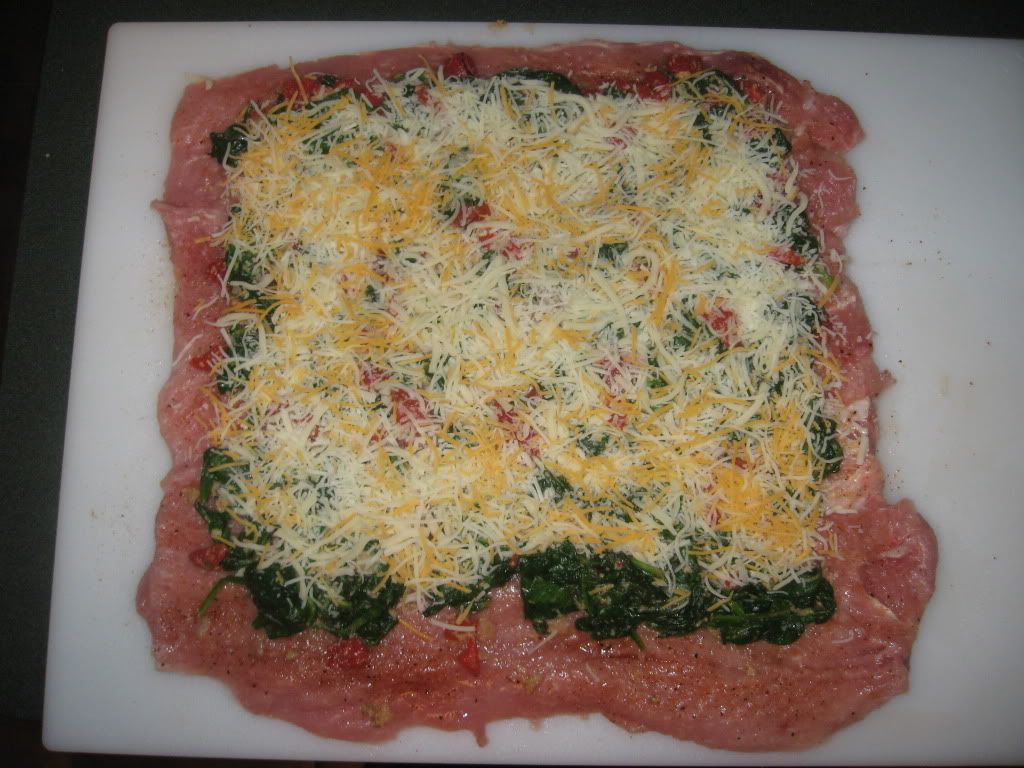 Toppings right before it was rolled up.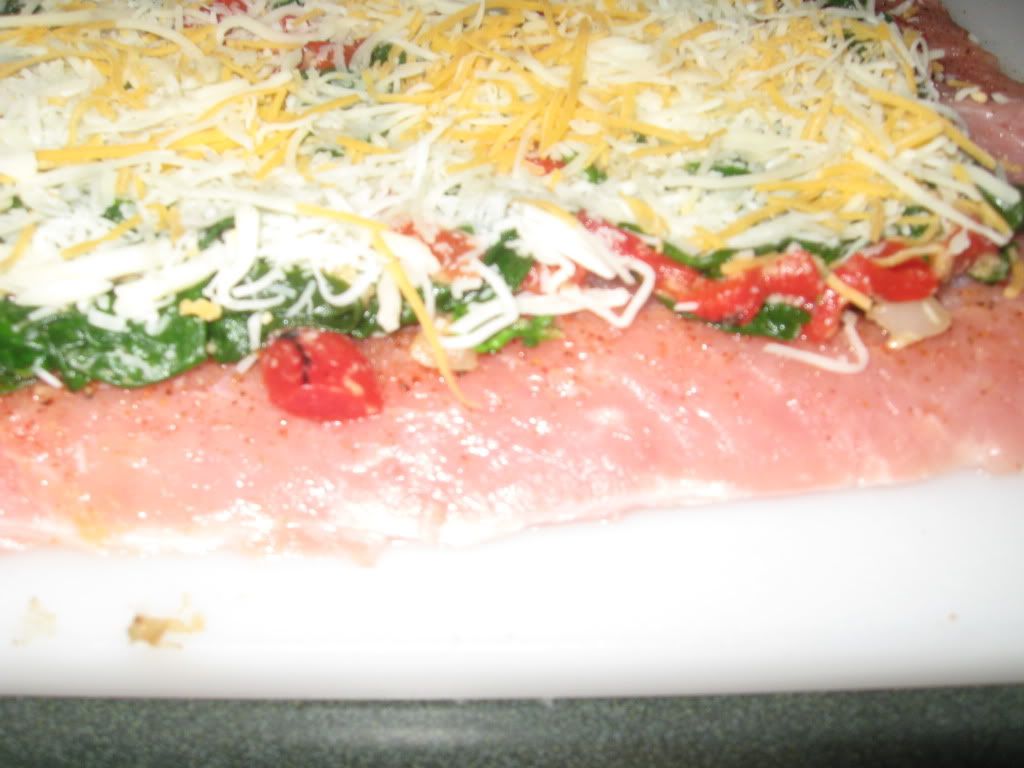 Rolled up with a weave of bacon and more rub applied.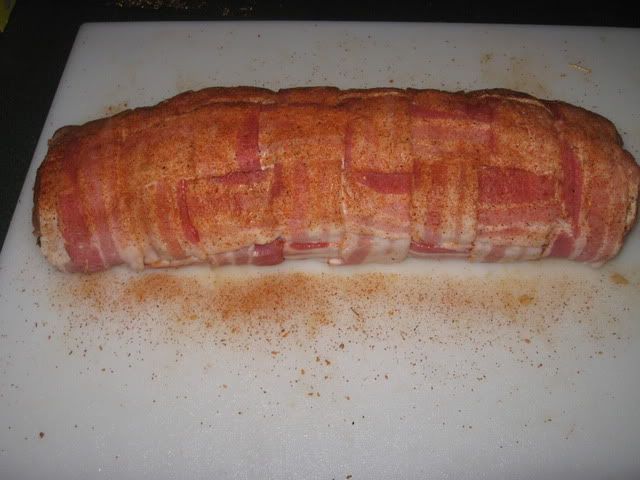 All ready to go on the egg at 350 with indirect set up.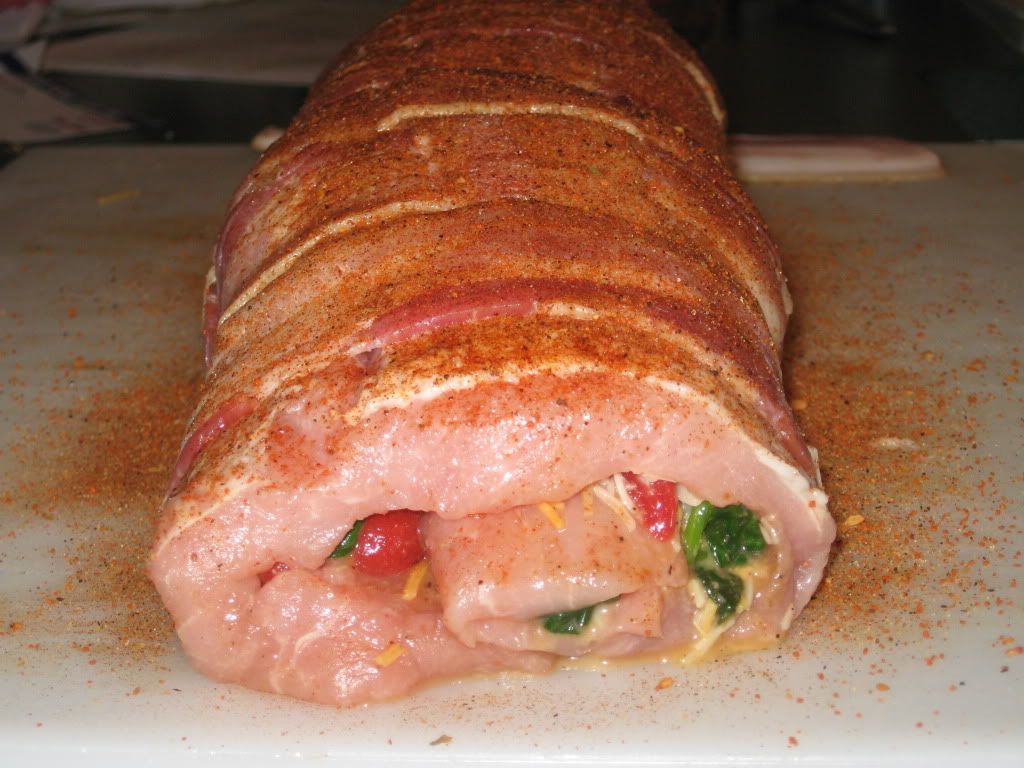 One and a half hours later and 140 degrees internal it was taken off and rested for 20 minutes.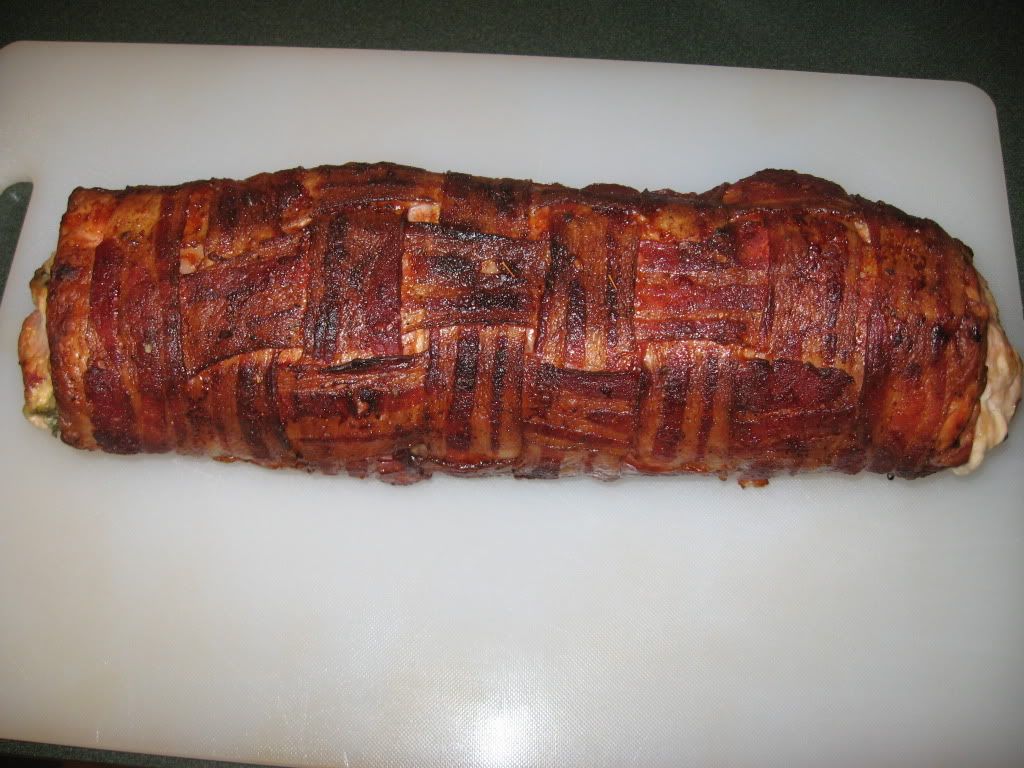 Foaming at the mouth.
Sliced and ready to be plated.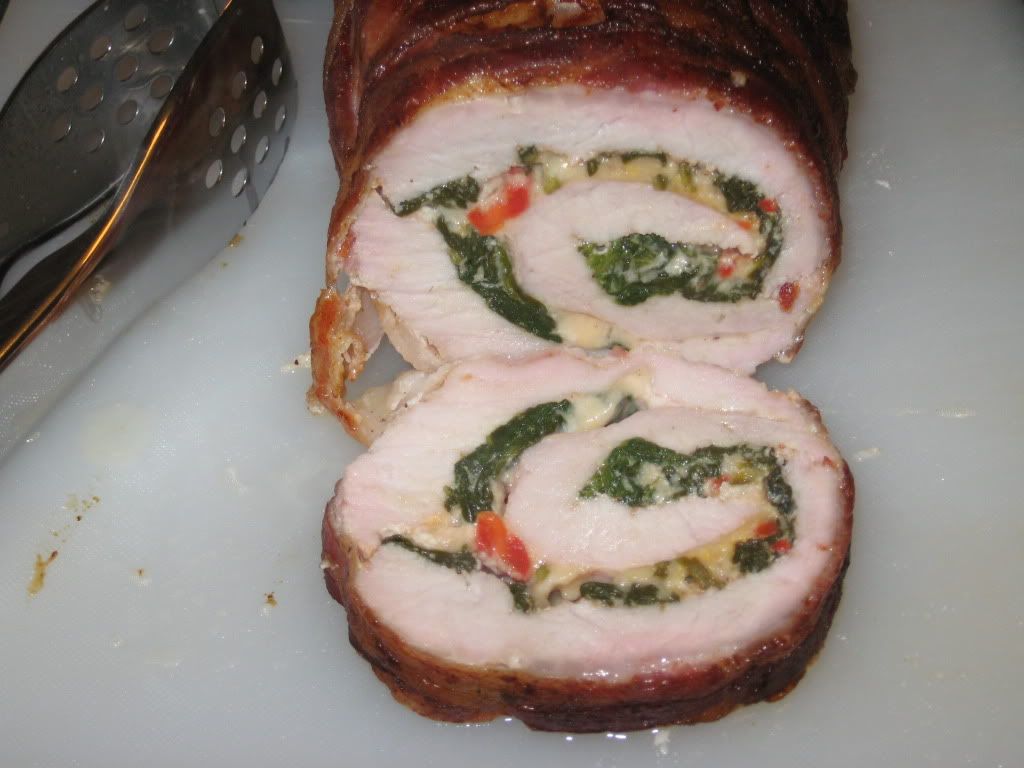 A little closer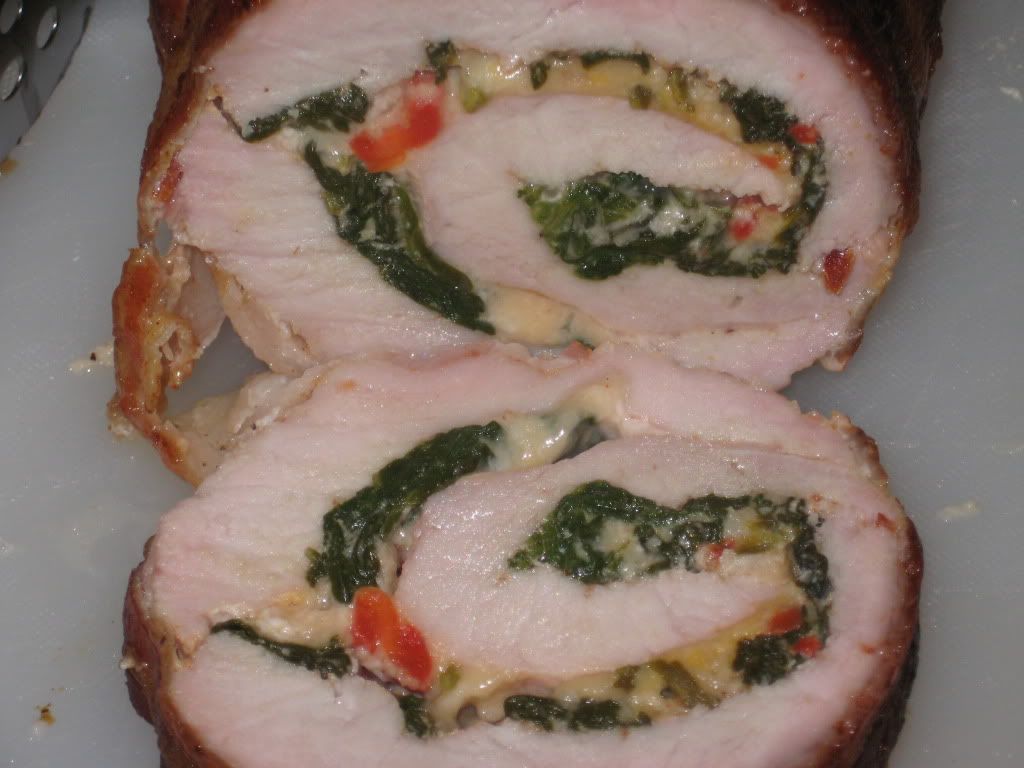 All in all it turned out really good and I will do it again. Served with a nice Pinot, some crusty chicago style rolls and garlic mashers. No pics on the egg, but it was raining and a nasty evening. The egg didn't mind, but I did.