I felt like burgers . . . Bacon, Mushroom, Onion, Swiss Burgers. LOL, these were sounding decadent before I ever got started on them. To appease my conscience I opted for lean ground turkey.
The recipe:
5# Ground Lean Turkey
3# Sweet Onions
3# Mushrooms
2# Swiss Cheese
1# Bacon
1T Thyme
2t Basil
2t Oregano
1T Sea Salt
2t Black Pepper
2T Gravy Master
2t Garlic Powder
2t Onion Powder
2t Minced Garlic
3t Minced Onion
Butter
I chopped the onions and caramelized them in a CI skillet on the egg with half a stick of butter and a pinch of sea salt. The mushrooms were huge so I cut them into 1/8's and they got the same treatment. The bacon I cut into 1/2" to 3/4" pieces and fried it on the egg until golden.
Once that was done (I did that much a day ahead) everything was mixed well in a large bowl.
Next I weighed the mix and shaped into patties, .66#'s each. I had enough cheese for 3 slices for each patty so I organized it and wrapped it in plastic film. I used the FoodSaver to put them up 2 to a package including cheese.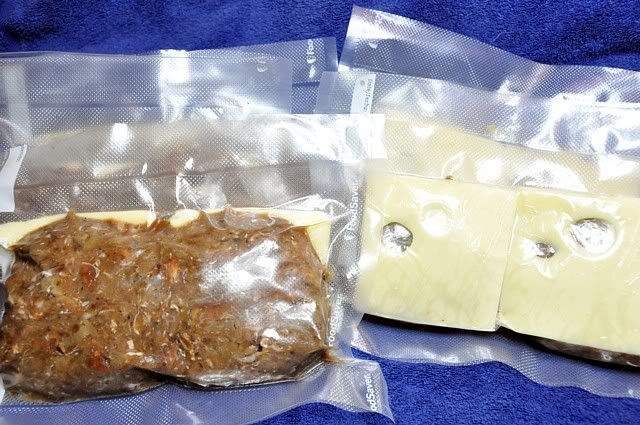 The egg was set with raised grid, 400º. . .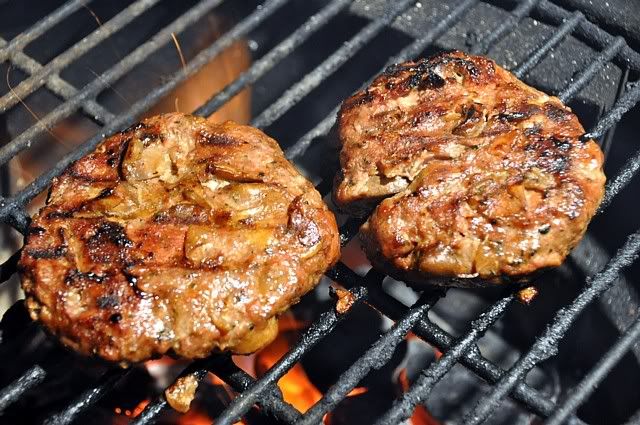 A little Swiss . . .
Fini . . .
No shortage of mushrooms . . . :cheer: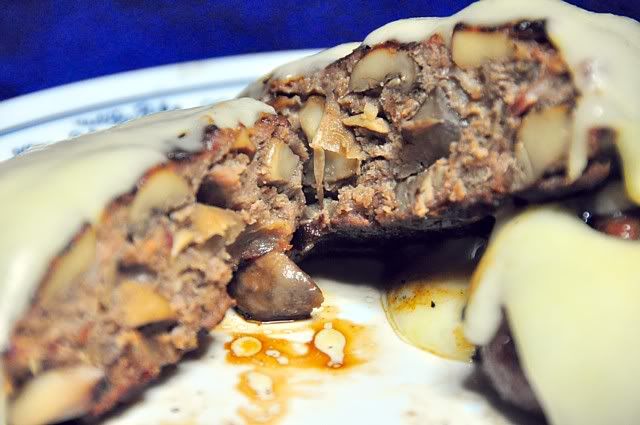 The first side stuck to the grid, not sure why. Next time a little canola oil on the grid will help that. After that they were fine. I wasn't sure what temperature to cook them to so when they got to about 160º internal I added the cheese and gave them a few more to let it melt.
The burgers have great flavor but may be a little dry. They ripped when they stuck and I don't know if I lost juices then or if I over cooked them a little or what the story is.
Gator